UK can learn from China's approach to coronavirus
Share - WeChat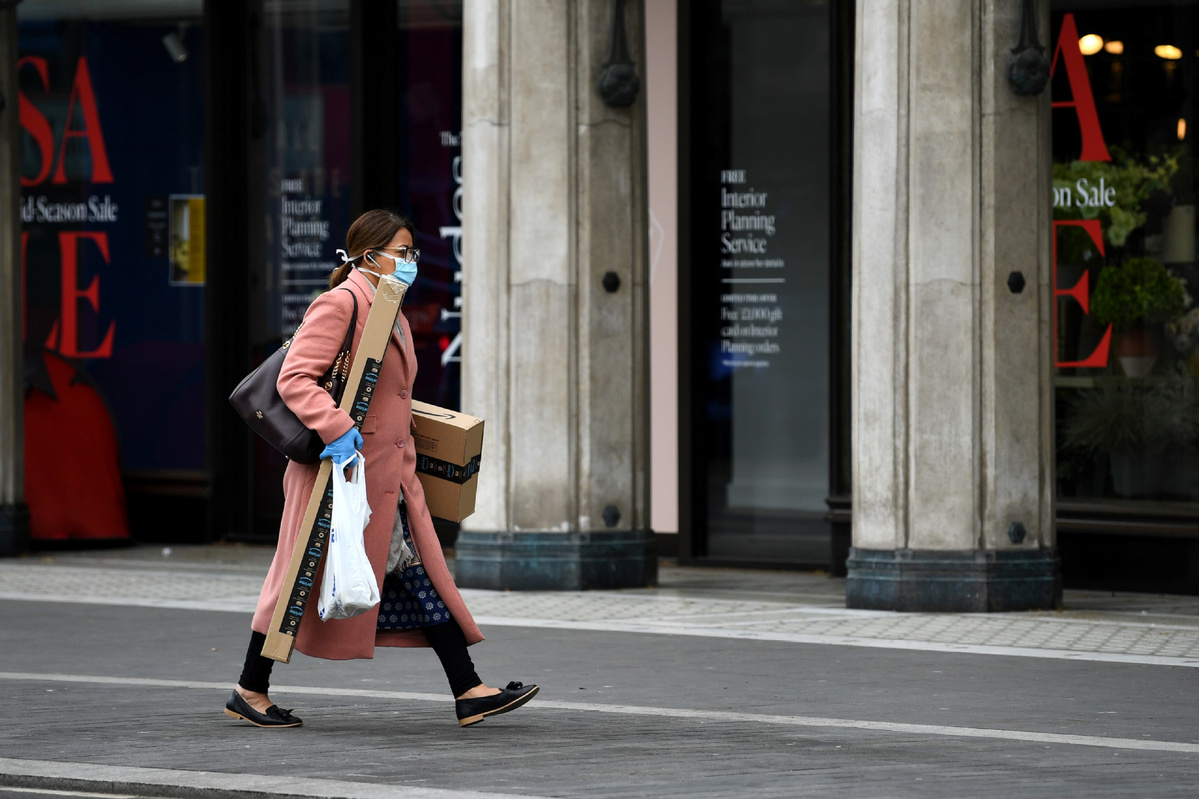 Even with a two month head start on China, the UK's ill-preparedness has cost lives.
At first, Boris Johnson's Conservative government was advocating a policy of 'herd immunity'. Amid public backlash, and a growing number of deaths across Europe, the policy was quickly but quietly reversed. The UK belatedly went into lockdown two weeks after European hotspot Italy, and was still accepting incoming visitors with no testing. At the time of writing, the UK government now grapples with over double the amount of fatalities in China.
China's approach has not been one of herd immunity, but one of protecting all their citizens no matter the economic cost. Extraordinary prevention measures have sought to protect the most vulnerable in society such as the elderly and disabled. Temperature checks are commonplace in public spaces. In some cities, state-owned taxis were repurposed as emergency vehicles during quarantine. Government officials were assigned to neighbourhoods to check up and support the vulnerable with deliveries.
China's significant state apparatus has been adapted to achieve the goal of suppressing the virus. Pictures of robots roaming newly built hospitals were shared widely across social media. Meanwhile, the UK continues to struggle with a lack of equipment; be it ventilators for patients or personal protective equipment (PPE) for medical staff. Ten years of Conservative government cuts and privatisation of public services have come back to bite.
Britain's National Health Service (NHS) has been under constant pressure to enact efficiency savings with many medical professionals being overworked even before the pandemic hit. In recent years, bursaries to nursing students and pay rises have been capped leading to staffing shortages.
The implementation of a smaller state has seen considerable challenges to reducing the spread of Coronavirus. Alongside that, the free market has failed to take up the challenge. In many cases, it has taken advantage instead. Private medical companies in the UK have been offering Coronavirus tests for a premium price of £375 ($460). This is a stark contrast to that of Chinese companies and foundations that have gone far beyond their duty to provide medical supplies to friendly and not-so-friendly partners around the world.
In times of crisis, our global society has moved toward a common goal of looking after one another through social collectivism and partnerships. Governments should embrace this current mood of social collectivism. China has led the way by creating unity and cooperation with its own citizens and countries in need around the world. As many countries look inward and start the blame game to deflect scrutiny, China has stepped up with generous resources from its enormous production lines. The United Kingdom should follow China's lead in huge public investment and the mobilisation of all walks of life to counteract the spread of Coronavirus. China recently mourned the loss of 3,335 out of a population of well over a billion. Out of a population of 66 million, the UK is mourning the loss of over 7,000 to date.
Walker Darke is a scholar in International Relations at the School of International Studies, Peking University.
The opinions expressed here are those of the writer and do not represent the views of China Daily and China Daily website.

Most Viewed in 24 Hours
China Views