Medical teams set out from Yunnan for Myanmar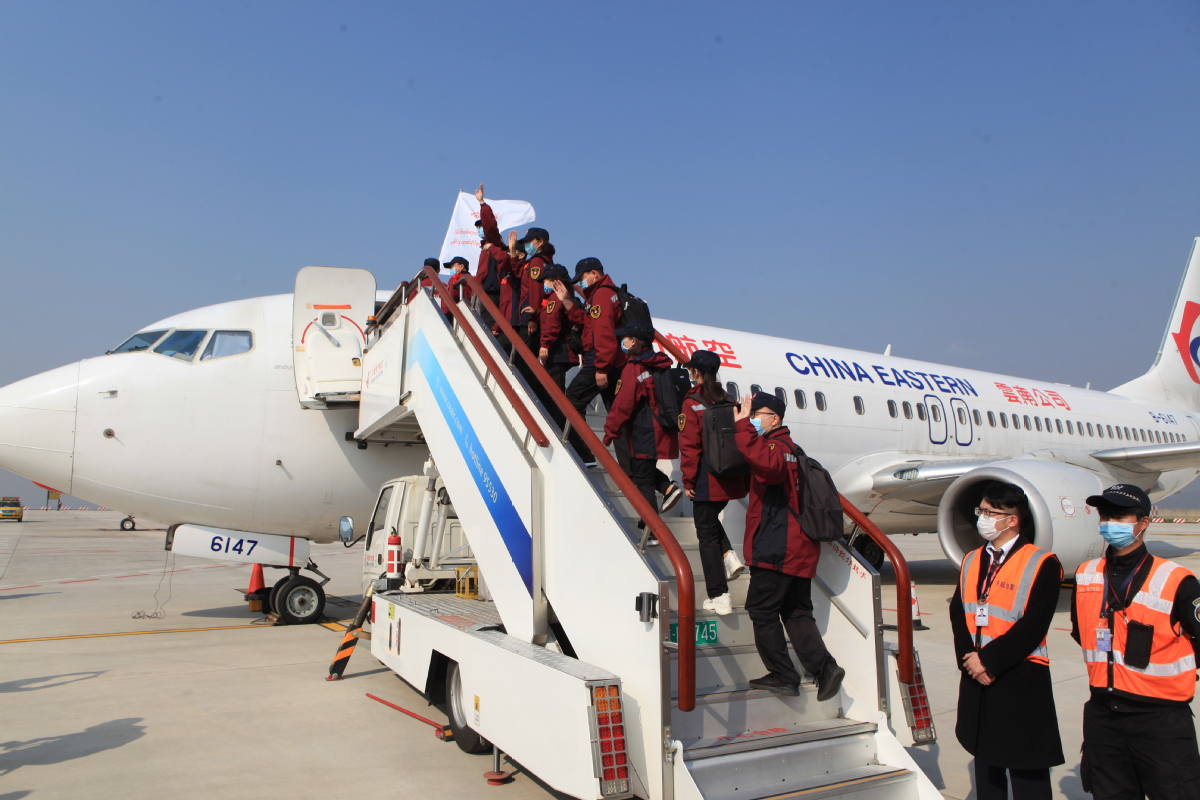 Twelve medical experts left Kunming, Yunnan province for Yangon, Myanmar on Wednesday at the invitation of the Myanmar government to help fight COVID-19 there.
The experts, selected from Yunnan Provincial Center for Disease Control and Prevention, the First Affiliated Hospital of Kunming Medical University and Yunnan Provincial Hospital of Traditional Chinese Medicine specialize in the fields of respiration, infection, critical cases, nursing, clinical laboratory and traditional Chinese medicine.
"This year marks the 70th anniversary of the establishment of China-Myanmar diplomatic relations. We'd like to join hands with Myanmar friends to build a closer community with a shared future," Yunnan Vice-Governor Li Malin said when she saw off the medical experts at the airport in Kunming.
"We'd like to provide as much help as we can to help Myanmar fight the pandemic," she said.
The medical team is bringing 4.34 million yuan ($614,565) worth of medical materials with them to Myanmar, including medical devices, masks and protective gear, as well as TCM and western medicine.