High-tech center helps in virus fight
Share - WeChat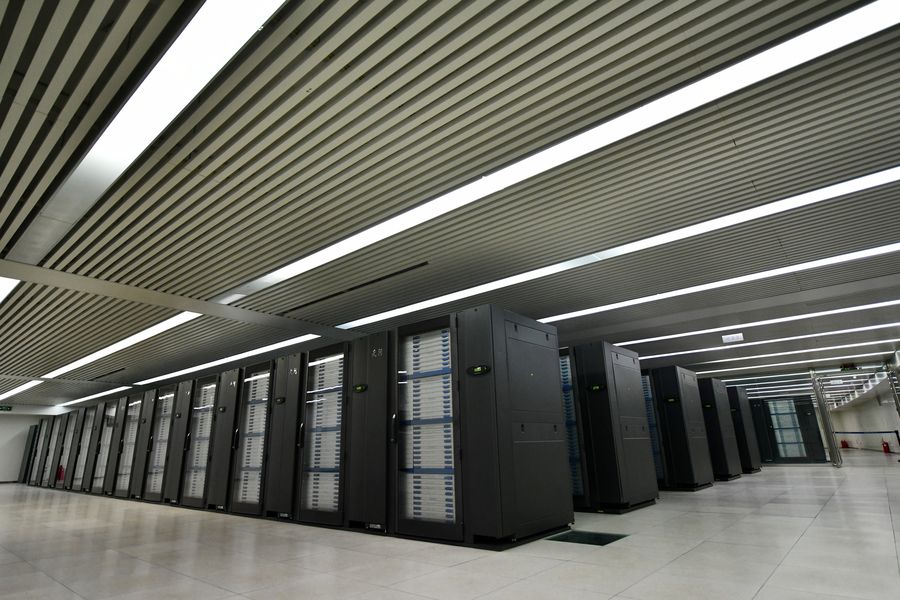 At a time when almost the entire world is ramping up the fight against COVID-19, the National Supercomputer Center in Tianjin has done its part by leveraging cutting-edge technologies, and this has paid off as an increasing number of users are using the center's products for various solutions.
"Our user number has been increasing recently, which makes us more upbeat about the center's prospects," said Liu Guangming, director of the center.
The daily online users stand above 1,000, working on 8,000 projects, and the operation is nearly at the point of saturation, the center said.
According to the supercomputer center, it launched a computed tomography scan analysis system with operating language in both Chinese and English-powered by artificial intelligence-in early March, to help doctors treat patients with novel coronavirus pneumonia.
The system was tested and adopted by hundreds of experts from over 50 research and development institutions worldwide, and from over 30 hospitals across the nation.
It is based on the Tianhe Integrated Artificial Intelligence Innovation Platform developed using China's Tianhe supercomputer at the center in Tianjin's Binhai New Area.
"The first-time accuracy of the system in confirming the presence of the coronavirus has been praised by front-line doctors," said Xu Bo, vice-director of the Tianjin Medical University Cancer Hospital and Institute.
The research and development team carried out training for the AI system nationwide in early March in a bid to further optimize and improve its accuracy and reliability. It is a powerful tool in evaluating CT images of suspected cases of the disease.
The launch of the English version aims to maximize the effectiveness of the platform and help international medical and scientific research teams, the center said.
The center teamed up with the Tianjin Medical University Cancer Hospital and Institute and other domestic hospitals and institutions to build an AI-supported assistance system over the past few months to analyze CT images of COVID-19 patients.
Other institutions involved in the project include the National Society of Artificial Intelligence in Oncology-part of the China Anti-Cancer Association-and the Professional Committee of Smart Medicine under the Chinese Association for Artificial Intelligence.
Other supercomputer centers in China have also joined forces in combating the COVID-19 outbreak.
In Guangzhou, DM Intelligence Pharm Co Ltd said the company has selected some 30 potential medications among 1,000 drugs through the Tianhe-2 supercomputer based in the city in a bid to help to treat COVID-19.
Company CEO Xie Weidong said the firm has teamed up with the supercomputer center to develop an algorithm to screen drugs and chemical compounds to develop medications with significant effect.
Apart from the center's efforts to fight against the outbreak, the center also completed a national-level high-tech project on a large earthquake simulation recently, using the prototype of the nation's new-generation supercomputer Tianhe-3.