Disney announces new release dates for 'Mulan' and more films
Share - WeChat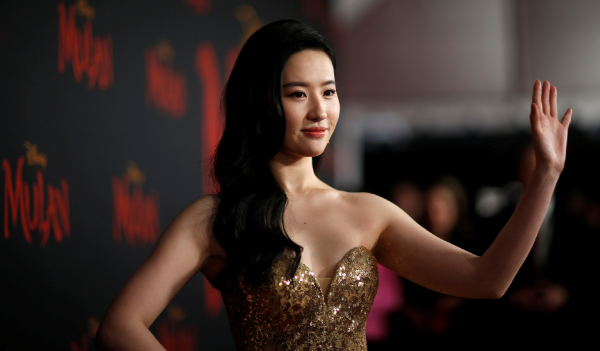 The Walt Disney Co. announced on Friday new release dates for the China-set live-action movie "Mulan" and other blockbusters in response to the COVID-19 pandemic.
"Mulan" is now slated to open on July 24, 2020, with the adventure film "Jungle Cruise" moving to July 30, 2021. The superhero film "Black Widow" will arrive in theaters on Nov 6, 2020, while the new superhero group movie "The Eternals" moving to Feb 12, 2021, according to Disney.
"Mulan" opening in July remains risky. Disney delayed nearly all of its big-budget movies as most of the theaters in the United States and other countries were shut down in an effort to combat the coronavirus. It is still unclear when the movie theater industry will be back on its feet when people are still forced to stay in their homes amid the pandemic.
Adam Aron, CEO of AMC Entertainment, the largest theater chain in the United States, told CNBC that he is hoping to have locations open by mid-June and he is certain moviegoers will be eager to return to cinemas.
Based on the legend of an ancient Chinese heroine, "Mulan," directed by Niki Caro, is a live action adaptation of Disney's 1998 animated film of the same name. Disney postponed the release of the film amid a global spread of the COVID-19 epidemic.
The highly anticipated film was originally scheduled to hit US theaters on March 27 with an early estimate of at least $85 million in its opening weekend.
Mulan, according to the folk legend, lived during a tumultuous era of the Chinese history more than 1,400 years ago. She disguised herself as a man to serve in the army in place of her aged father and fight for the country.
The film stars Liu Yifei as the title role following a year-long global casting, with Gong Li as a powerful and dangerous witch, Donnie Yen as an army commander, and Jet Li as the emperor of China.
"Once it is again safe to gather, to sit in a movie theatre together and share the experience of a great story, we will be there. And we can't wait to share Mulan's journey with you all. Worldwide. On big screens," Caro wrote in a message on the film's official Twitter page on Friday.
Disney also announced Friday that it will debut its new live-action feature film "Artemis Fowl" exclusively on its Disney+ streaming service, adding that the release date of the Kenneth Branagh-directed film will be announced soon.
Based on the best-selling young adult book by Eoin Colfer, "Artemis Fowl" stars newcomer Ferdia Shaw in the title role alongside Lara McDonnell, Josh Gad, Tamara Smart, Nonso Anozie, Josh McGuire, Nikesh Patel and Adrian Scarborough, with Colin Farrell and Judi Dench.
"With audiences largely unable to attend theatres in the current environment, we are thrilled to offer the premiere of Artemis Fowl on Disney+," said Ricky Strauss, president of content and marketing for Disney+.
"It's great family entertainment that is the perfect addition to Disney+'s summer lineup," he noted.
As an entertainment juggernaut, Disney's total global box office last year reached to over $11 billion.
Most Popular