China cuts RRR for small, medium-sized banks
Share - WeChat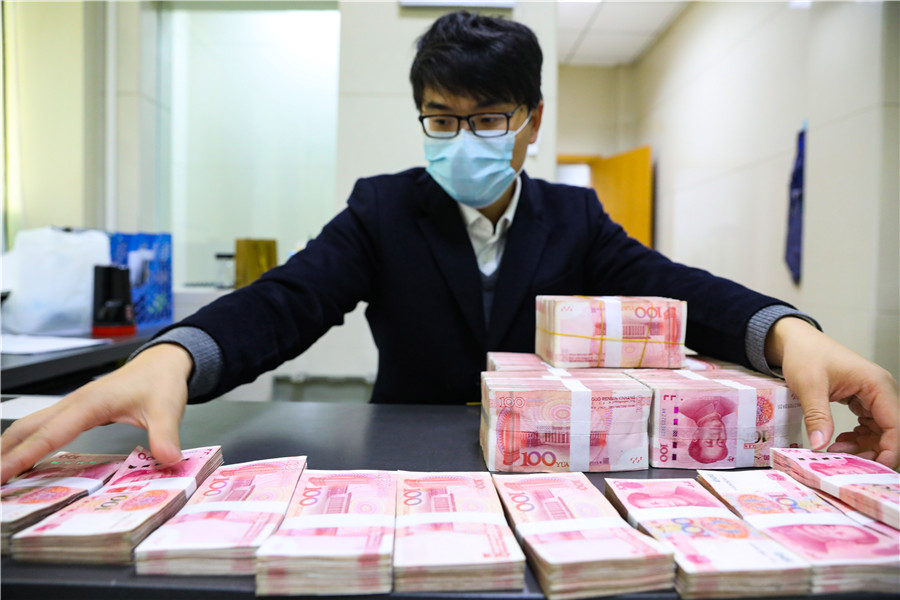 BEIJING - The People's Bank of China, the central bank, announced on Friday to cut the cash amount reserved in some rural and city commercial banks, or the reserve requirement ratio, by 1 percentage point, with drops of 0.5 percentage points each on April 15 and May .
This will release about 400 billion yuan ($56.4 billion) in liquidity into the financial sector.
It also decided to cut the interest rate the central bank pays on excess reserves deposited by all financial institutions, or the IOER, to 0.35 percent from 0.72 percent, the first such cut in 12 years.
The central bank cut the IOER from 0.99 percent to 0.72 percent in 2008, to ease the headwinds of the global financial crisis.
On average, every small and medium bank will receive about 100 million yuan from the RRR cut, and it will save nearly 6 billion yuan in financing costs for these banks. The RRR for more than 4,000 small and medium depositary institutions will drop to 6 percent, a relatively low level historically according to the PBOC.
The two measures will further encourage commercial banks to increase credit to small and medium enterprises, and offset impact of the novel coronavirus on the economy, it said.