Live streaming helps spread Mongolian ethnic culture
Share - WeChat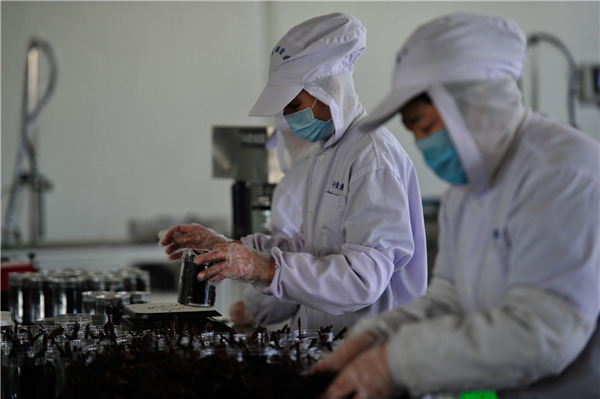 Altantuya has been searching for ways to spread the Mongolian ethnic culture to more people.
"We are what we eat. As an inheritor of the intangible cultural heritage, I shoulder a responsibility to spread the Mongolian dietary culture to more people across the world."
In July, Altantuya turned her eyes to TikTok, a popular video-sharing application worldwide, which has attracted a larger number of active users during the coronavirus epidemic as many choose to stay at home for self-isolation.
"I have about 100 new followers every day. After the factory resumed production in late March, I employed some live stream hosts to introduce the Mongolia cuisines and dietary culture on other video-sharing platforms," said Altantuya. "I hope more people could see them."
Altantuya even built a yurt in the factory's yard to film short videos.
So far, she has uploaded over 200 short videos featuring traditional Mongolian cuisines, etiquettes and customs, and even her pet wolf cubs. She got more than 3,000 likes for her one most popular video.
"The videos only display a bit of the Mongolian ethnic culture. Many followers say they want to see more. I feel very proud of my culture," said Altantuya.
Most Popular