BYD unleashes 'Blade Battery' to stimulate electric vehicle sector
By Zheng Yiran in Beijing and Pei Pei in Shenzhen, Guangdong | China Daily | Updated: 2020-03-31 09:19




Share - WeChat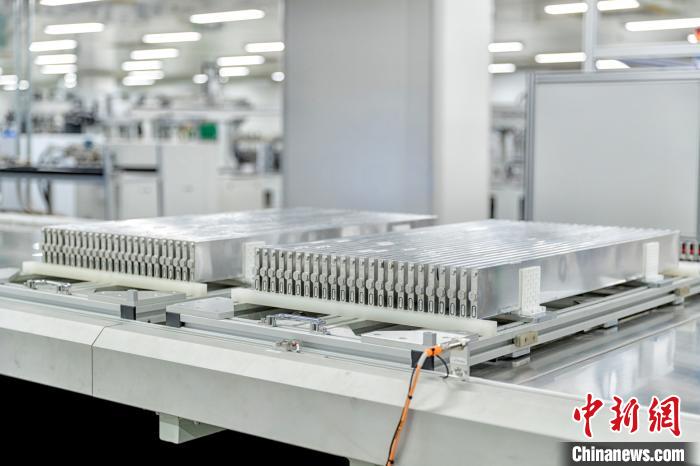 BYD, China's biggest electric vehicle maker, has unveiled a new blade-shaped battery, which, according to industry experts, will help redefine industry standards and promote sustainable development of the industry.
The Chinese firm said it would also launch "Han", a C-Class EV in June, with New European Driving Cycle (NEDC) range of 605 kilometers, and an acceleration from 0 to 100 km/h in 3.9 seconds.
Blade Battery, a blade-shaped product, has been launched under its newly established sub-brand FinDreams. The sub-brand specializes in core components for clean EVs. The product belongs to the lithium-ion phosphate (LFP) battery family. However, unlike the traditional LFP battery, it has advantages like long life and high mileage.
Currently, EV batteries come in three categories-LFP battery, ternary lithium-ion battery and nickel-cadmium battery. The first two categories are the mainstream products. Normal LFP batteries have high safety and relatively low endurance, while ternary lithiumion batteries have an extended long life despite low thermostability.
"The Blade Battery's unique structure differentiates it from conventional LFP batteries due to its high energy density. In addition, it also has several other safety advantages," said Shi Jinman, an automobile analyst at Guotai Jun'an Securities.
Wang Chuanfu, chairman and president of BYD, said the EV sector has been seeing an increasing number of spontaneous combustions and detonation accidents as companies have been neglecting safety and pursuing longer battery life. "This is precisely the reason why we decided to develop a battery with long mileage and high safety," he said.
"We expect to guide power batteries back onto the right track. With the introduction of the Blade Battery, we are unsheathing a blade to safeguard the world," Wang said.
Data from the National Big Data Alliance of New Energy Vehicles showed that from May to July of last year, among the 79 EV safety accidents monitored, in terms of power battery type, 86 percent of the EVs used ternary lithium-ion batteries, and 7 percent used LFP batteries. Among the vehicles in which the cause of the fire was identified, 58 percent were related to battery issue.
Ouyang Minggao, a member of the Chinese Academy of Sciences, said safety is a crucial aspect of EV development. "The Blade Battery features exceptional safety. Besides, it supports high mileage. The new product demonstrates the future trend of the industry," he said.
He Long, vice-president of BYD and chairman of FinDreams Battery Co Ltd, said the Blade Battery, as an LFP battery, offers high safety. In addition, as its shape offers higher space utilization, more batteries can be placed in a limited space in a car. Therefore, the battery packs have more energy, enabling EVs to run further.
"The mass production of the Blade Battery provides more possibilities for EVs, and the 'range anxiety' that has consumed the entire industry has finally been relieved. BYD hopes to solve the safety pain point of EVs through the product," he said.
According to the company, currently, numerous brands are in discussion with BYD for future cooperation based on its Blade Battery technology. In the newly built 10-billion-yuan ($1.4 billion) FinDreams battery factory in Chongqing, the Blade Battery officially entered mass production in March.