Vision China: fighting COVID-19 together
As the world battles hard against COVID-19, China Daily and Tsinghua University are hosting a new edition of Vision China, inviting speakers from home and abroad to share their views and stories about fighting the novel coronavirus with a global audience.
The event, with the theme "Fighting COVID-19: We are all together", will be broadcast online at 8:30 pm on Tuesday, Beijing time. It is aimed at sharing experiences and consolidating strengths, after last week's Extraordinary G20 Leaders' Summit on COVID-19 sent a message of solidarity and coordination in confronting the pandemic.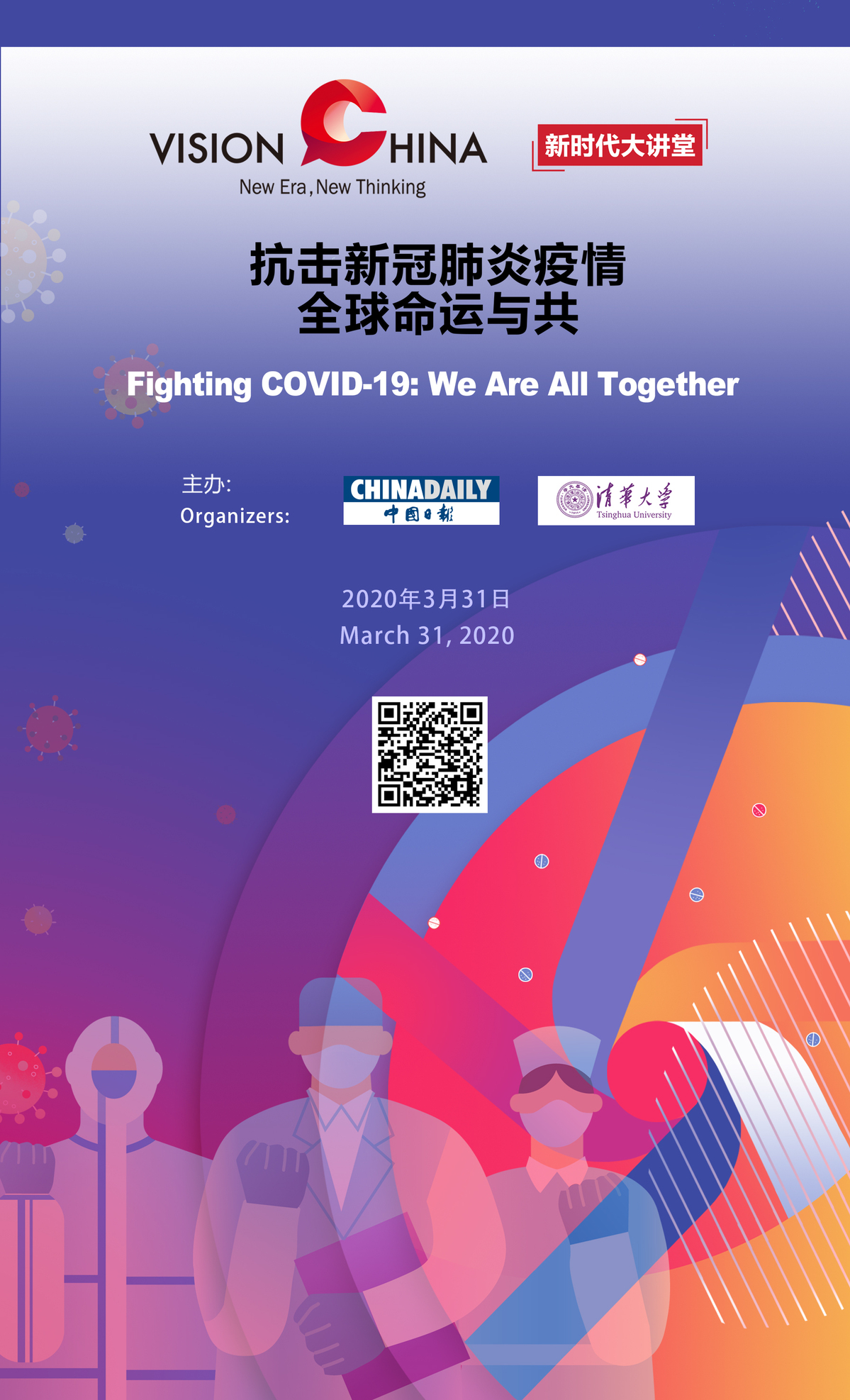 Guest speakers include Dr Bruce Aylward, senior adviser to the director-general of the World Health Organization, He Yafei, former vice-minister of foreign affairs, former vice-minister of the State Council's Overseas Chinese Affairs Office and a distinguished professor at Peking University's Yenching Academy, Dr Robert Lawrence Kuhn, a renowned China expert and recipient of the China Reform Friendship Medal, and Jim O'Neill, an economist from the United Kingdom who is chairman of Chatham House and a former commercial secretary to the UK Treasury.
Megan Monroe, art adviser at Pro-stage Education from the United States, and Zhang Ruiru, a student at Tsinghua University, who have both been staying in Wuhan - the city hit hardest by the epidemic in China - will also tell their personal stories.
It will be the 10th Vision China event since their launch in 2018. Each event has featured global opinion leaders invited to discuss Chinese topics of international significance. People are invited to join the latest event via the China Daily website, its apps and social media accounts on WeChat, Facebook and Twitter.