UK PM Johnson tests positive for novel coronavirus
Share - WeChat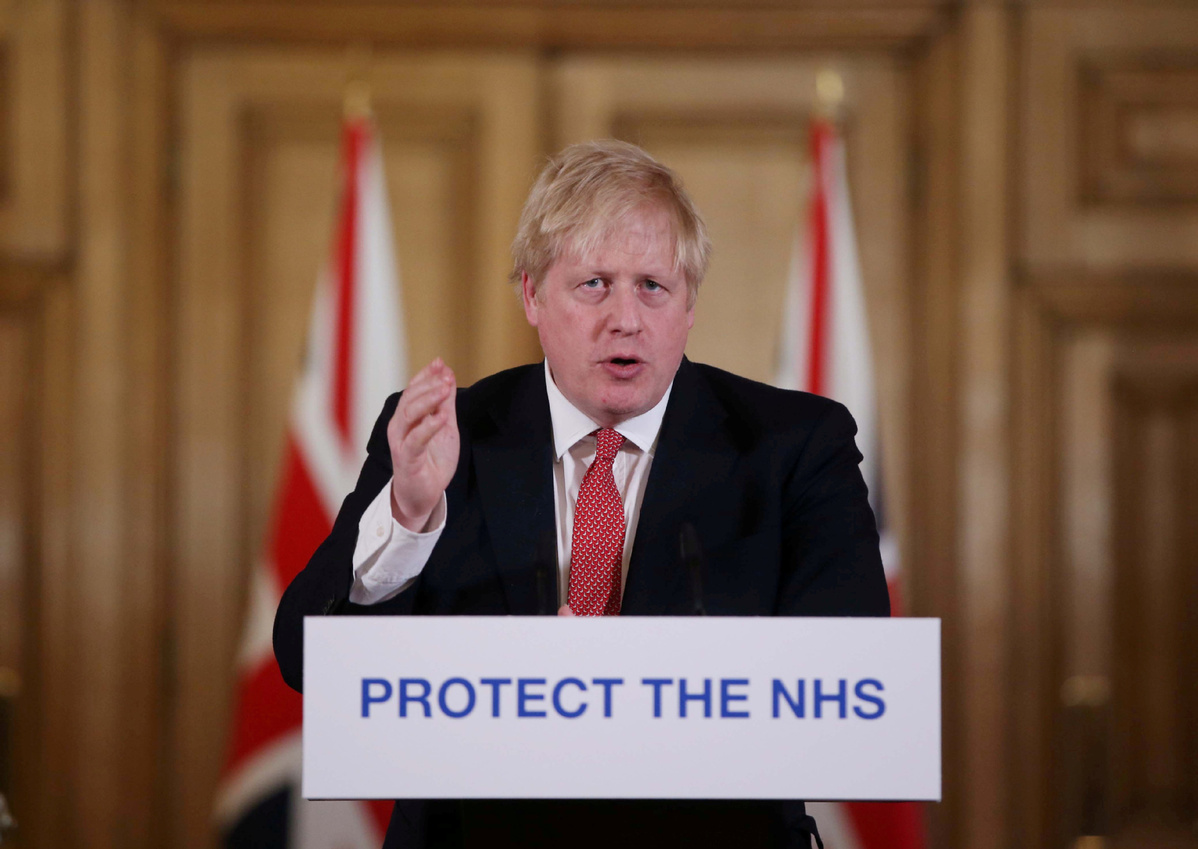 United Kingdom Prime Minister Boris Johnson has tested positive for novel coronavirus and is self-isolating, he confirmed on Friday.
Johnson said he began to develop symptoms during the past 24 hours, including a cough and a temperature. He will now work from home at Downing Street, and conduct meetings with his team over video conference.
"I have developed mild symptoms of the coronavirus, that's to say a temperature and a persistent cough, and, on the advice of the chief medical officer, I have taken a test," Johnson said in a video message released on Twitter. "That has come out positive, so I am working from home, I'm self-isolating, and that's entirely the right thing to do. I will continue to lead the government's response via video-conference as we fight this virus. Together we will beat this."
Johnson reassured the British people that he will be able to fulfil his role while staying at home.
"Be in no doubt that I can continue, thanks to the wizardry of modern technology, to communicate with all my top team to lead the national fightback against coronavirus," he said. "And I want to thank everybody who is involved, above all our amazing National Health Service staff."
Johnson thanked those in the public services, including social care workers, teachers, and 600,000 volunteers who have signed up to help national efforts to support the country during the lockdown.
"We will get through it," he said. "And the way we will get through it is by applying the measures that you have heard so much about. And the more effectively we all comply with those measures, the faster our country will come through this epidemic and the faster we will bounce back."