Flower sightseeing boosts countryside tourism
Share - WeChat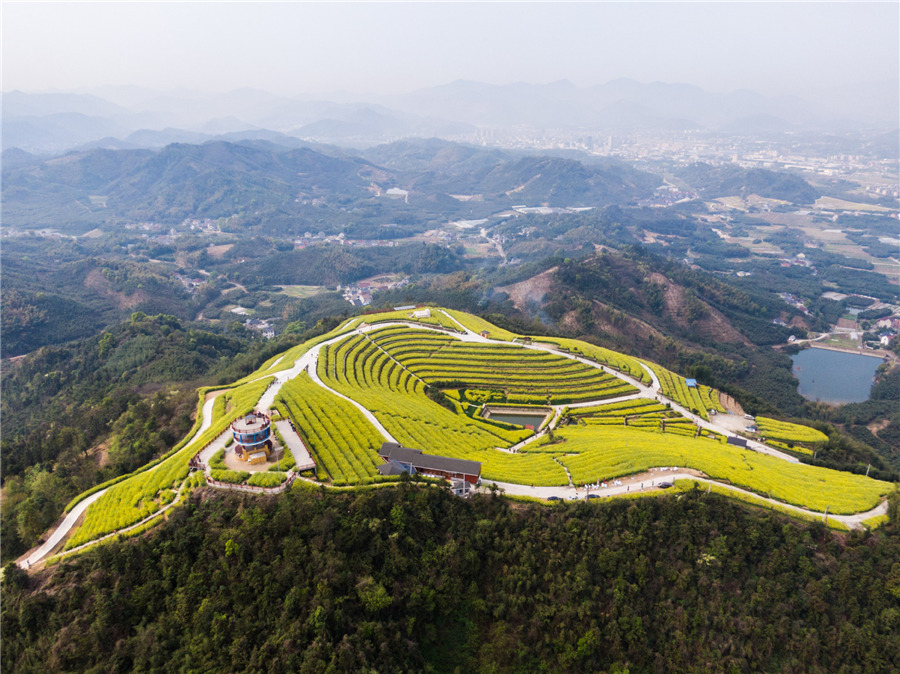 As the COVID-19 epidemic wanes, people are embracing the fresh air and springtime scenery outside their homes. The terraced field Heishanding, covering around 7 hectares near Hangzhou, has become a popular suburban attraction over the years.
It operates as a modern farmland for cole flower, sorghum, upland rice, peach and pear trees. Visitors are able to view the sunrise and sunset at the top of the hill.
In recent years, local villagers have achieved substantial income growth through tourism. In 2019, the area gained 15 million visits, with total revenue of 857 million yuan ($120 million).