Right decision to postpone Olympics: China Daily editorial
Share - WeChat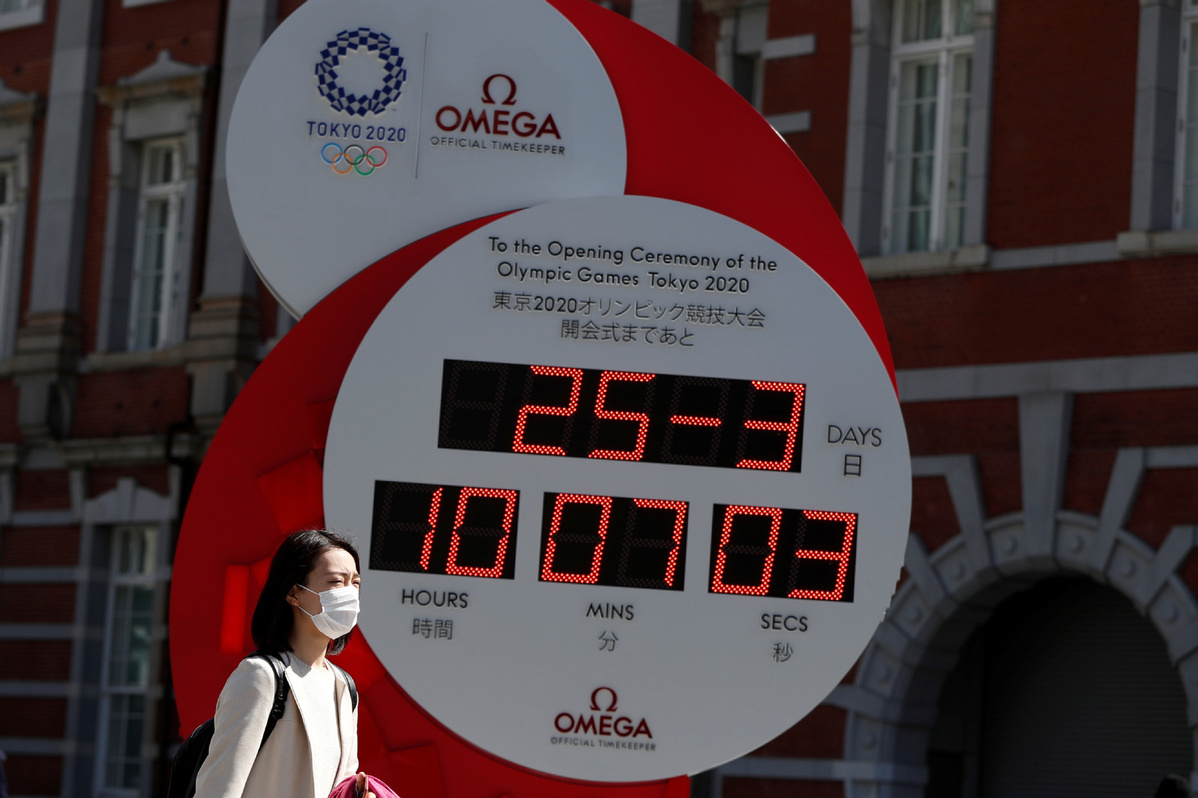 The decision on Tuesday by Japan and the International Olympic Committee to postpone the Tokyo 2020 Olympic Games — originally slated to start on July 24 — until next summer because of the novel coronavirus pandemic must have been a hard one to make.
Although the Games have been canceled — three times in all, in 1916, 1940 and 1944 — due to the two world wars, in the modern Olympics' history of more than 120 years, never before have any Games been postponed to a different year.
Nonetheless, the decision is the right one. If it is not brought under control, the harm done to human society by the pandemic could be more serious and far-reaching than even the two world wars. Given the number of countries affected and social and economic shock waves that have been caused by the rapid spread of the virus, postponing the Games is the only right and sensible choice to make.
After all, nothing is more important than people's lives. Postponing the Games not only safeguards the health of athletes, audiences and everyone involved in the Games, it also reduces potential transmission of the virus from one place to another. Even looking at it from only a sporting level, the pandemic has already caused huge disruptions to athletes' training and the qualification process.
It is undoubtedly a big blow for Japan, which has prepared meticulously for the largest sports event in the world, including renovating and upgrading its infrastructure and sports venues, such as rebuilding Tokyo's Olympic Stadium at a cost of $1.45 billion. Japan will suffer a huge loss, at least in the short term.
The international community owes a big "thank you" to Japan for all it has done for the Games despite the postponement. That's why the Games will still be called the Olympic and Paralympic Games Tokyo 2020 despite taking place in 2021. The Olympic flame will also remain stored and displayed in Japan.
More important, all members in the Olympic family, guided by the Olympic spirit of respect and understanding, are morally bound to stand behind Japan to go through this most difficult moment in the Games' history.
As an IOC statement said: "The Olympic Games in Tokyo could stand as a beacon of hope to the world during these troubled times and that the Olympic flame could become the light at the end of the tunnel in which the world finds itself at present."
We look forward to having the best Games ever in Tokyo next summer.
Most Viewed in 24 Hours
China Views