Engine of high-quality power, mobility
Share - WeChat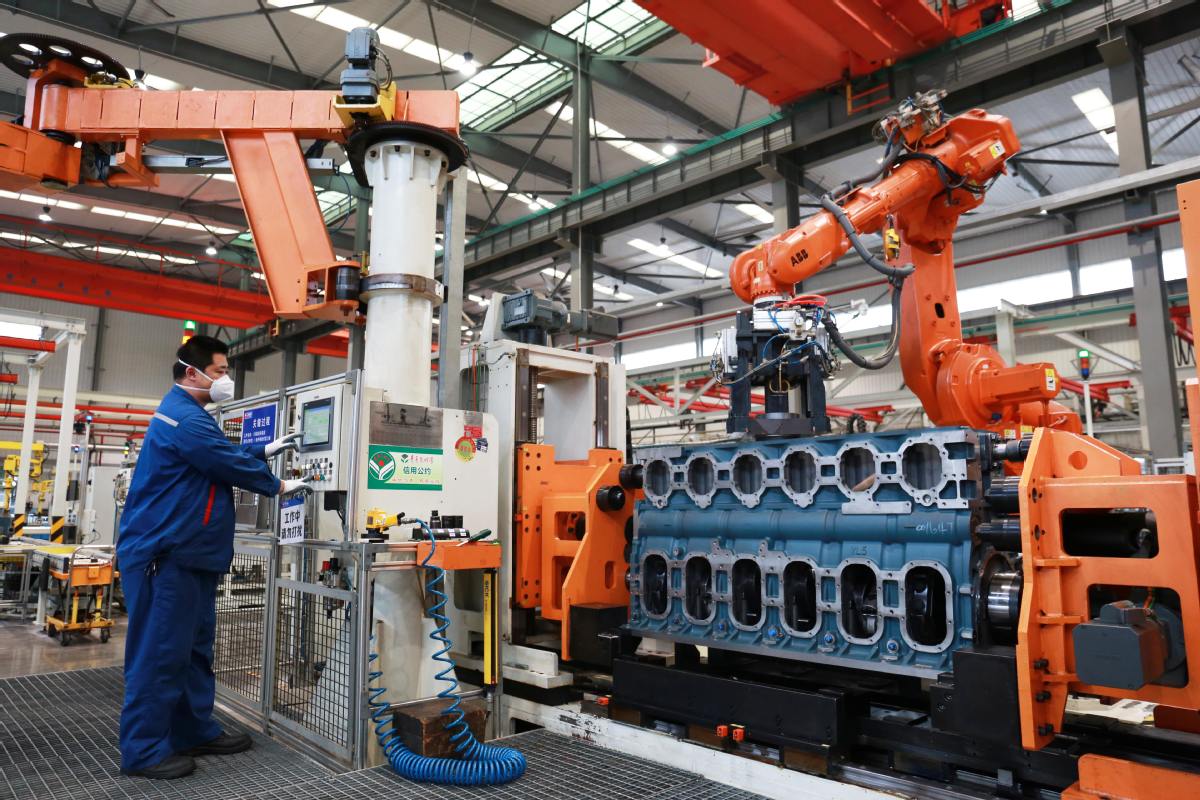 Yuchai Machinery's products energize vehicles, generators in 180 markets
Internal combustion engine manufacturer Guangxi Yuchai Machinery Group Co will innovate its technologies further to accelerate its international expansion and strengthen its pursuit of a leading position in the global market this decade, its chairman Yan Ping said.
The State-owned enterprise, headquartered in Yulin, Guangxi Zhuang autonomous region, will remain customer-focused, pursue high-quality development and concentrate on its main business, Yan said.
The company is already aiming to outperform domestic counterparts in five years, he said.
Founded in 1951, Yuchai makes engines that are used to power a wide range of products. The conglomerate has total assets of 40.5 billion yuan ($5.8 billion) and nearly 20,000 employees.
Yuchai's main engine products have been sold to more than 180 countries and regions around the world, including developed countries such as Singapore, Germany, South Korea and developing countries such as Vietnam and South Africa.
According to the company, sales in overseas markets have been growing rapidly in the past 10 years. In 2019, exports surpassed 50,000 units-a record.
Annually, about 20,000 units are exported to Vietnam, accounting for 40 percent of the company's total export volume, the company said.
Yuchai has received large purchase orders from Saudi Arabia in recent years. Since 2007, the company's exports to Saudi Arabia have exceeded 22,000 units.
Having already expanded in international markets for several years now, Yuchai boasts 17 offices, 222 service agents overseas, and a sales subsidiary in Europe.
The group also set up a European research and development center in 2017, as its global customers demanded higher-quality products that conform to stricter emission regulations. The center will endeavor to maximize the use of global innovation resources and improve Yuchai's R&D and innovation capabilities, Yan said.