COVID-19 tests required for Shanghai-bound travelers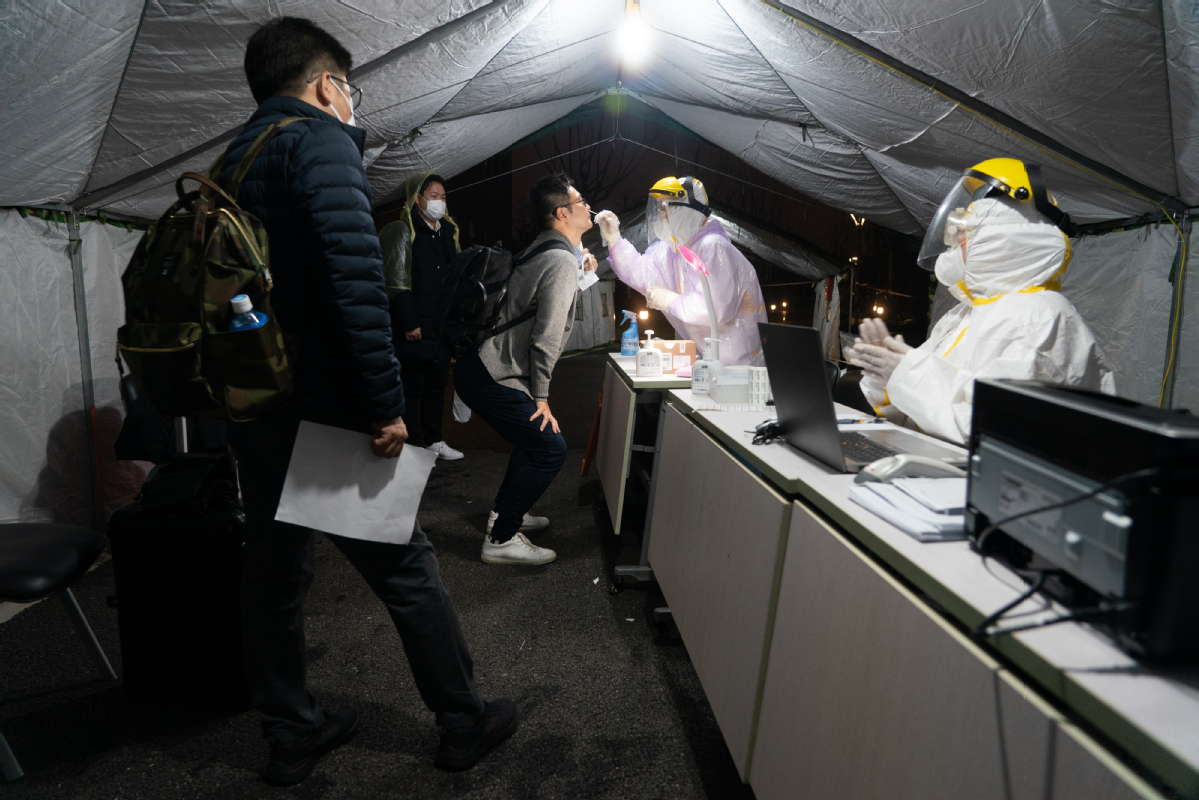 All travelers arriving at Shanghai airports from countries severely affected by the novel coronavirus pandemic must undergo epidemiological investigation and tests for COVID-19 before being escorted to homes or hotels for quarantine, as Shanghai stepped up measures preventing the spread of the virus from overseas.
Although the whole procedure lasts for more than 10 hours, travelers, both Chinese and foreign, have shown increasing cooperation as a rising number of them were prepared for what to expect through the new immigration rules, frontline workers said.
Measures implemented by Shanghai to curb the virus' spread from overseas started on March 6, when travelers from four countries were subject to epidemiological investigation and quarantine. The scope has since been expanded to include travelers from four to eight, 16 and then 24 countries on Friday. On Sunday, the city announced all inbound travelers should be subject to investigation, take the nucleic acid test and be escorted to homes or hotels for quarantine lasting 14 days if the test result shows they are negative for the virus.