Summer Palace popular for a spring outing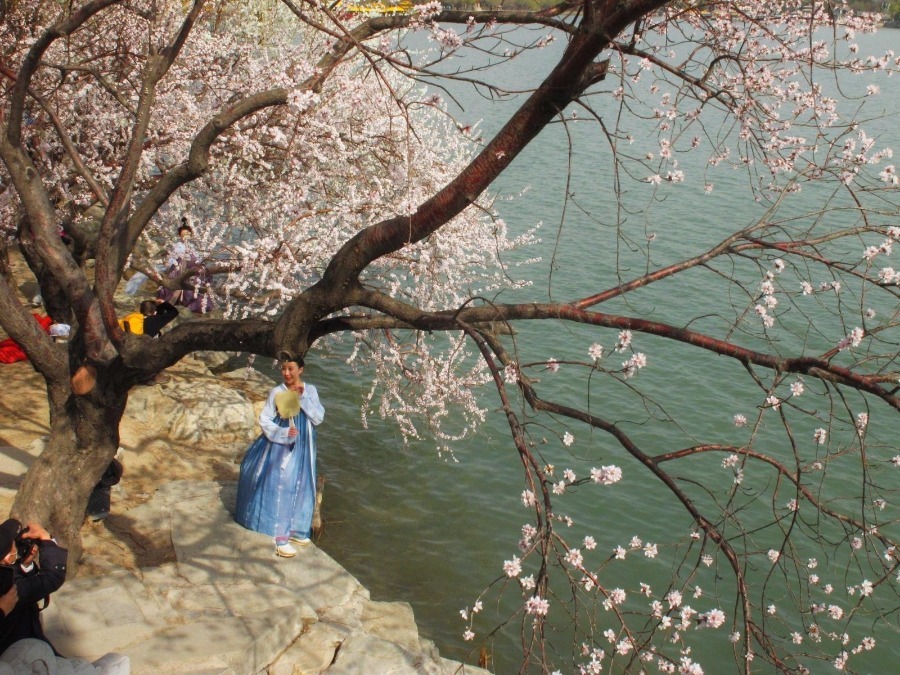 Upon the arrival of spring, warmer weather has attracted an increasing number of people to visit the Summer Palace, where they can appreciate blossoming flowers, exercise or simply enjoy the spring sunlight.
Today is the first day of the Spring Equinox, fourth of the 24 solar terms in Chinese lunar calendar. On the Spring Equinox, the day and night are of equal length, as the sun is directly above the equator. After the equinox, the sun moves northwards, resulting in gradually longer daytime hours in the Northern Hemisphere.