Black Friday blues: Synthetic cash and rethinking global markets
Share - WeChat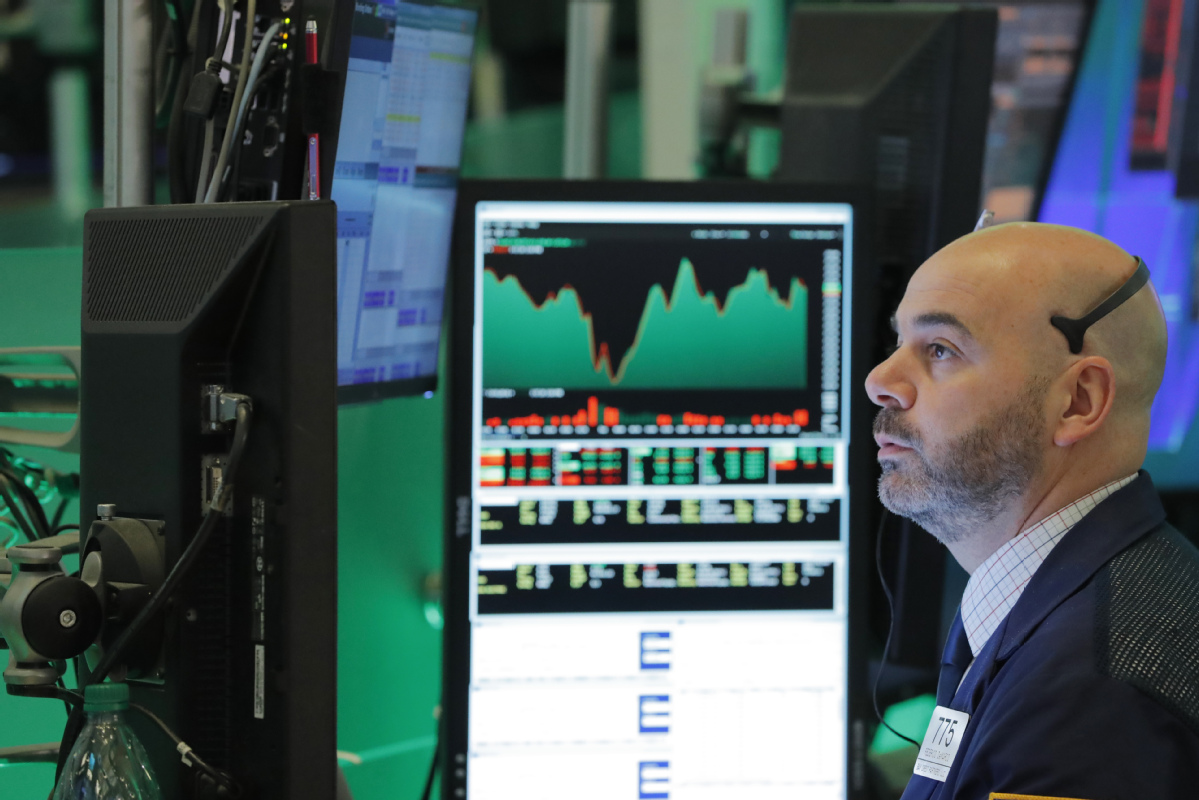 Friday the 13th is considered "Black Friday" according to Western superstition. Now on Friday March 13, 2020, the Federal Reserve pumped over $1 trillion of liquidity into the market. All of those dollars were debt dollars. Under Repo policies – a carry-over of Quantitative Easing – dollars are being issued against debt that is being used to buy back old debt. That means these are debt dollars.
So with $1 trillion of funny money shoved into the US stock market in one day, there was a rebound of 2,000 points from losses the day before. Wall Street cheered. CNBC pronounced the success of the American financial system. The Federal Reserve then closed the day by announcing that interest rates would be cut to zero. And everyone settled in for a quiet coronavirus social distancing weekend awaiting the market rebound on Monday.
Guess what? It did not work. When the market opened on Monday March 16, it dropped over 2,000 points causing the market to cease trading for a shocking 15 minutes. In short, for a country that upholds the market as the perfect measure of people's interest, it seems quite clear that the market or the people have voted against the Fed and its policies of manipulating markets with interest rate adjustments and the printing of debt-backed funny money.
What does this tell us? People don't want the stock market propping up assurances. They want assurances on their lives, environment and health. That's one thing that both the Federal Reserve and White House cannot give. Maybe its time we get back to real economics. Not just the economy of clicks.
At the outset of 2020, America's stock market, in particular America's big tech stocks, were at an all- time historic high. Why? Call it synthetic liquidity. Repo debt money floods the market. Not fundamentals.
Silicon Valley big tech stocks are dependent upon clicks, not real stuff. Evaluations of profit and loss of the 1980s were overshadowed by "shareholders' value" (who can spend it the most) in the 1990s. That has all been displaced by the eyeball measurement of more clicks than substance in the big tech age.
This is the bottom line. The market is one that is artificially high and has been propped up not by youth innovation – most of this stuff was invented decades ago by baby boomers. It is dependent upon clicking as the new measure of value. The fact is there is no value. So if the house of cards comes tumbling down, then imagine what will follow. People will go into the streets. It could be the Great Depression all over again.
The Fed is buying American debt against which it issues more liquidity, which means that the US dollar effectively represents a unit of massive compounded debt – the worst debt crisis ever in the history of mankind ticking away like some nuclear bomb with a clock.
Paper funny money floods into the market and has no where to go as the real economy is in sink, so it pours into those big tech companies that are producing what many consider to be just fake news. So debt is investing in emptiness. This is not a Zen parable but a potentially tragic market crash and a new Great Depression in the making.
Now with the coronavirus causing factories to shut down in China and stores across the world, where are all those big tech companies that manage data and information on behalf of America's deep state going to get their technology supplies and the parts they need to make their products and provide their services? How will Americans survive without the opiate of social media? So when the parts to their gadgets run out, what will they do?
Moreover, how will the American deep state utilize big tech to hijack minds and formulate control thoughts when there are no gadgets to manipulate people with? Imagine what will happen in America if the people actually can take their minds back, and have minds of their own?
We live in an interconnected world. Trump forgot that when he tried to decouple America from everyone but itself.
The start of the ending of globalization began when Donald Trump was elected president of the United States. Everything he has done since his political ascendency has been to shut down the valves of the arteries that connect us globally. His own ideas of America first and everyone else being kicked outside does not make for a healthy world. The coronavirus is now bringing all of that into sharp focus.
As testing and cures for the coronavirus are limited to the rich and privileged, human rights as a universal value suddenly seems to be the exclusive privilege of the rich when crisis hits. Prime Minister Boris Johnson of the United Kingdom bluntly announced that it would be too bad that so many people will die, but everyone has to just get the coronavirus in order to build immunity. Sweden limits quarantine and treatment to only those about to die, saying the coronavirus only attacks the old and weak not the young. France refuses testing altogether.
So what happened to equality and human rights? Don't the middle-aged, elderly and weak have a right to live? Is the West now redefining the definition of human rights? Are human rights the right to medical treatment and the right to life? Or are human rights the right for everyone to have a gun and use it?
If our ballot vote does not mean anything because our Western politicians are virtual reality show performers, at least we can vote with our money. Maybe it is time for reform of our global financial markets. That begins with investment portfolio strategies being rearranged.
Now that we are all under house quarantine across the world, it is a good time to take a breath and actually think. Do you want to invest in something like Facebook that steals your data and then pollutes the thoughts of your children with anger-fostering videos and deluges of hatred by overnight social media stars? Or would you rather invest in technology companies that are developing green energy and comprehensive healthcare solutions for a clean future? You choose.
Most Viewed in 24 Hours
China Views