Reality's TV stars
Share - WeChat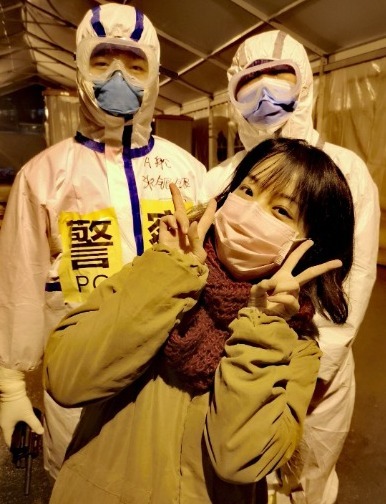 Zhao Kaixuan, a young nurse from Quzhou in Zhejiang province, was among the first batch of medical teams from her area dispatched to Wuhan, Hunan province, which is hit hardest by the COVID-19 epidemic.
A video clip that records her spending more than an hour comforting a bad-tempered patient with serious novel coronavirus symptoms has since become popular online.
On the night of Feb 13, the patient-who was suffering from fear and a sense of desperation-pulled out his endotracheal tube as well as removing all other medical attachments, and refused treatment, demanding he be allowed to go back home. Bowing toward him, holding his hands and speaking softly, Zhao managed to calm the patient and resume treatment.
"Most internet users say that I was heard speaking gently and softly. Actually, I had to shout to make my voice heard through the protective suit, which caused a bit of ringing in my ears," recalls Zhao in the ongoing program Zhanyi Gushi (Chronicles of Battling the Virus).
A livestreamed TV show, produced by China Movie Channel, or CCTV-6, Zhanyi Gushi aired its first episode on Feb 22, and will run for 10 episodes, with the finale being streamed at the end of March.
So far, the program has been watched over 138 million times online, and seen its related topics receive more than 650 million "clicks".
Most Popular