Foreign companies still warm toward China
Share - WeChat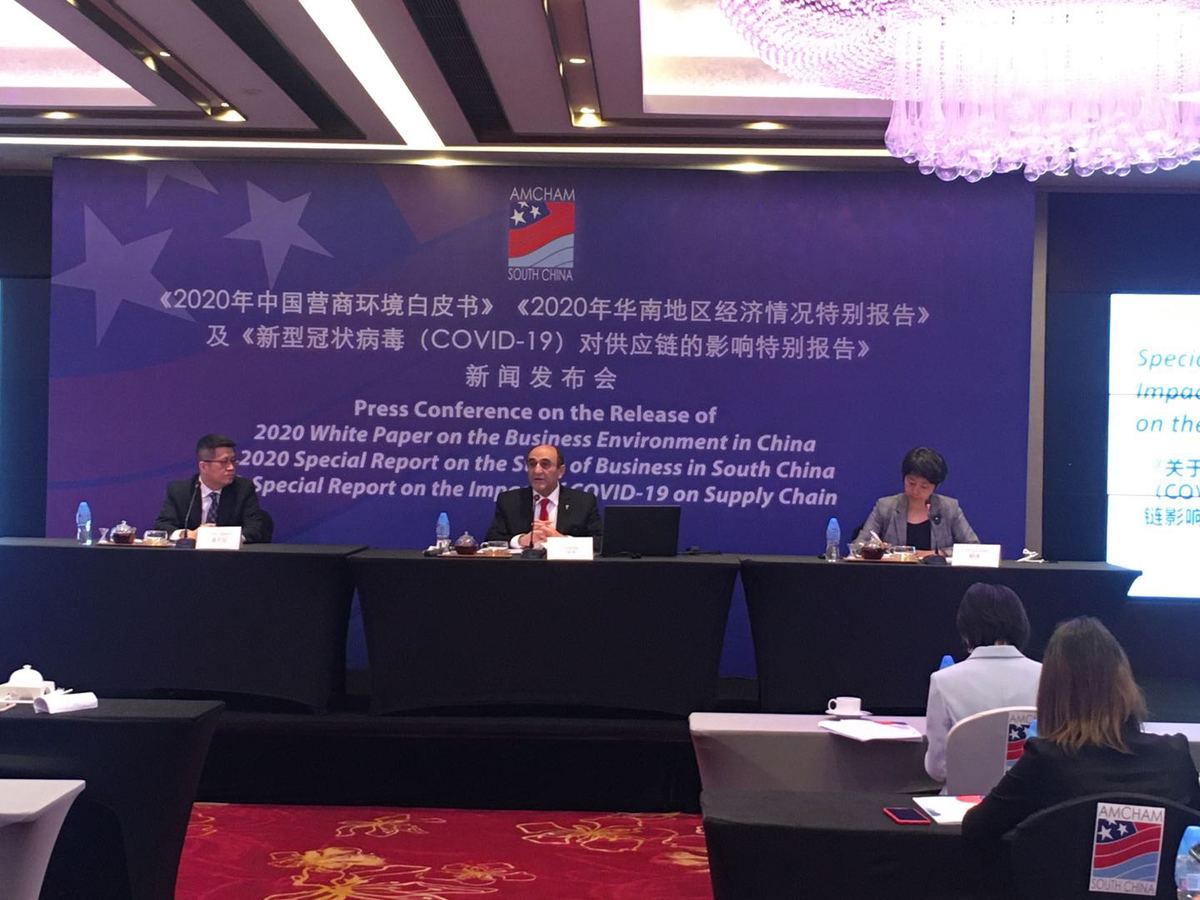 Plans by foreign companies to invest in China remain strong despite current difficulties, according to three studies whose results were released on Monday by the American Chamber of Commerce in South China.
Willingness to funnel money into China is expected to remain strong over the next three years, with 68 percent of companies surveyed planning to invest this year.
"Relatively stable revenue, profitability and return on investment in China were maintained" by most of the companies surveyed, andChina remains one of the top three investment destinations in the world, in the view of more than half.
The studies include the Special Report on the Impact of COVID-19 Outbreak on the Supply Chain, the 2020 White Paper on the Business Environment in China and the 2020 Special Report on the State of Business in South China.
"While in 2019, more US companies saw a decline in revenues from China than their counterparts, their profitability was better than the others," said Harley Seyedin, president of AmCham South China.
Companies from the United States that provide consumable products and services remain positive and maintain high optimism for China's market growth, he said.
According to the studies, last year saw year-on-year growth of reinvestment in China. Of those studied, companies with reinvestment budgets of less than $50 million last year completed their reinvestments in China as planned.
In addition, more than one-fourth of US companies reinvested more than $50 million each in China last year to expand operations.
Guangzhou in South China's Guangdong province, was again chosen as the most popular city on the Chinese mainland for foreign investment. It was followed by Shenzhen, Shanghai, Beijing and Dongguan.
Local government's openness, transparency and friendliness to industries and companies were major reasons the city was chosen as most preferred, Seyedin said.
Most of the companies studied agreed that the business environment in South China showed a steadily improving trend.
Seyedin said that compared with their Chinese counterparts, more US companies reported that they had been hurt by Sino-US trade tension, particularly as reflected in market share compared with previous years.
The Special Report on the Impact of the COVID-19 Outbreak on the Supply Chain was based on a survey conducted between March 9 and 14 that included 237 companies. US companies made up just over half, while China, Europe and other APEC countries represented the remaining participants. Multinational companies accounted for nearly half of the total in the study, and manufacturers made up 76 percent of the total.
The surveyed companies reported that shortages caused by logistical issues in China are being resolved rapidly. However, they believed the shortage of supplies from the US, Europe and other APEC countries will continue to worsen.
"It will require a coordinated international series of actions to minimize the impact of disruption in the supply chain. Today's events prove we need each other, as no one country can do it alone," Seyedin said.