5G Internet technology set to unlock Kenya's massive digital potential
Share - WeChat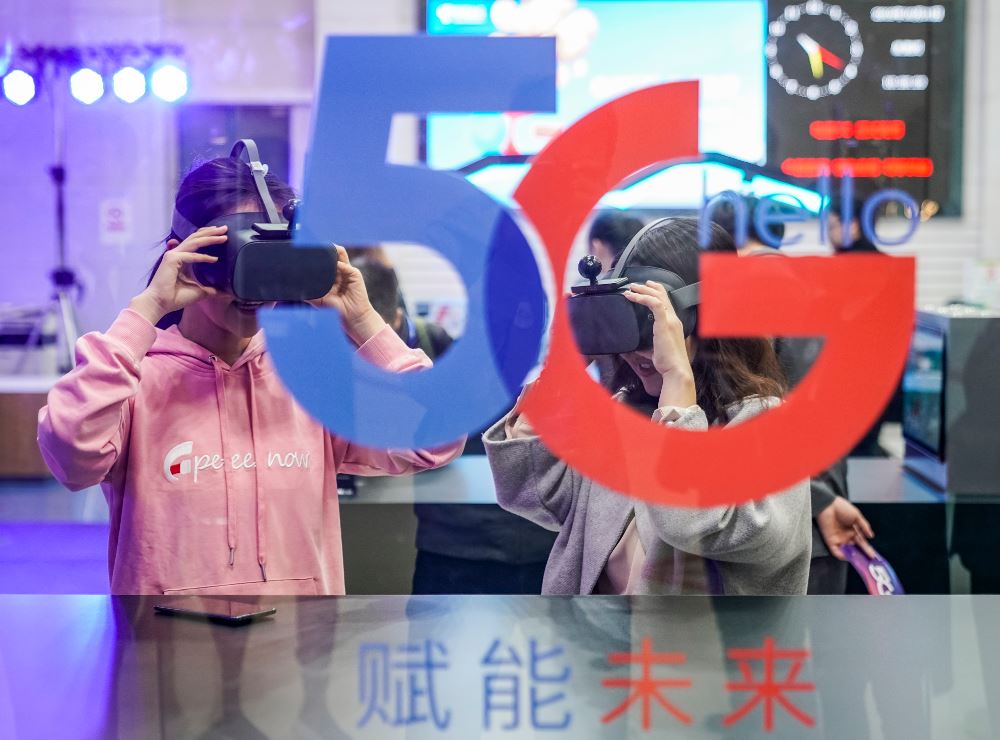 Economists and entrepreneurs in Kenya are viewing the recent licencing of five firms by the Kenya Government for the piloting of 5G technology as one of the boldest moves by the country's leadership in its quest to leapfrog the economy.
Presenting the Budget for the Financial Year 2019 to 2020, Kenya's former Treasury Cabinet Secretary, Henry Rotich, noted that the digital economy was the country's vehicle of choice in boosting the country's economic growth, and increasing job opportunities.
Government initiatives like the Ajira Digital Program, which aims at bridging the skills gap, enables at least one million young Kenyans to work as digital freelance workers every year. Kenya has massive potential for undertaking outsourcing services similar to countries like India.
5G, which refers to fifth generation, is the next frontier of Internet technology. It is more superior than its widely used 3G and 4G predecessors, as it offers extremely fast download and upload speeds, with websites opening in milliseconds, and videos in seconds.
In addition, introduction of 5G is aimed at enabling Kenyans access faster, stable, and efficient internet without the use of the oftentimes cumbersome fiber optic broadband cables.
This development comes almost a year after Kenya's President Uhuru Kenyatta signed a 172.7 million U.S. dollars agreement with Huawei Technologies Company for the construction of Konza Technopolis Complex.
The Konza digital haven is envisaged as the largest information and communication technology (ICT) hub in the country, and is a joint project between Huawei and the Ministry of ICT. Once complete, the city will include a National Data Centre, Smart ICT Network, Public Safe City, Smart Traffic Solution, and a Government Cloud and Enterprise Service.
The Chinese telecommunications multinational is becoming the Internet Service Provider of choice for both the public and private sectors. Since 2015, Huawei has provided several core digital projects for the Kenya Government, transforming service delivery to the public through digitalization of critical services in the e-Citizen portal.
It is this scenario that is exciting Kenya's investment climate, as the country increasingly relies on digital traffic for both commercial and non-commercial purposes. Greater enabled 5G speeds will definitely lead to more efficient services and interoperability within networks.
In 2018, the United Nations Conference on Trade and Development Business-to-Consumer E-commerce Index ranked Kenya seventh in Africa, and 85th globally, respectively, in the uptake of e-commerce. The introduction and utilization of 5G is expected to drive up these positions a couple of notches higher in the next couple of years.
In his visit to Kenya in 2015 during the sixth annual Global Entrepreneurship Summit, which was the first to be held on African soil, former U.S. President Barrack Obama pledged one billion U.S. dollars to promote entrepreneurship in the continent.
The Summit, held in Nairobi, highlighted several Kenyan digital start-ups that have become global game-changers, from cloud-sourcing platforms, to mobile banking applications.
5G is ideal for a modern economy like Kenya's, due to its capacity for high transmission speeds and lower latency. These features translate to superior remote execution, and enhanced interconnectivity, making 5G ideal in bridging both the technology and opportunity gaps between high and low income sectors.
The potential for the absorption of 5G technology in Kenya's social and economic ecosystem cannot be gainsaid. More so, the technology will come in handy for the millions of Kenyan youth who are hungry for innovation through an increase in virtual networks. Basically, 5G will address the practical and diverse needs of the business community.
For instance, 5G technology will be an invaluable enabler for the data services of Safaricom Limited, East and Central Africa's largest telco in both subscribers and revenue. The company's data business has grown steadily, and is expected to be the company's largest earner in a few years.
According to 5G in Africa, a global trade organization for mobile operators, Kenya now joins a small club of four African countries expected to have a 5G network by 2025. The other countries include South Africa, Nigeria, Mauritius, Namibia, and Lesotho.
Kenya's ICT Ministry is leading efforts of sourcing funds for the right infrastructure in order to make 5G commercially and universally applicable across all sectors and market segments, and putting in place adequate infrastructure to roll out the new technology.
In addition to issues of affordability by end users, the Kenya Government will have to amend the current regulatory framework so as to accommodate the digital paradigm shift expected with the introduction of 5G technology.
Once fully operational, adoption of 5G will open massive opportunities for Kenya to grasp the developing momentum of entering the league of first world economies.
Most Viewed in 24 Hours
China Views