Highlights of report on human rights violations in US
Share - WeChat China's State Council Information Office issued a report on the human rights violations in the United States on March 13, 2020.
Based on published data, media reports and research findings, the document shows that "in recent years, especially since 2019, the human rights situation in the United States has been poor and deteriorating". The followings are highlights of the report.
I. Civil and Political Rights in Name Only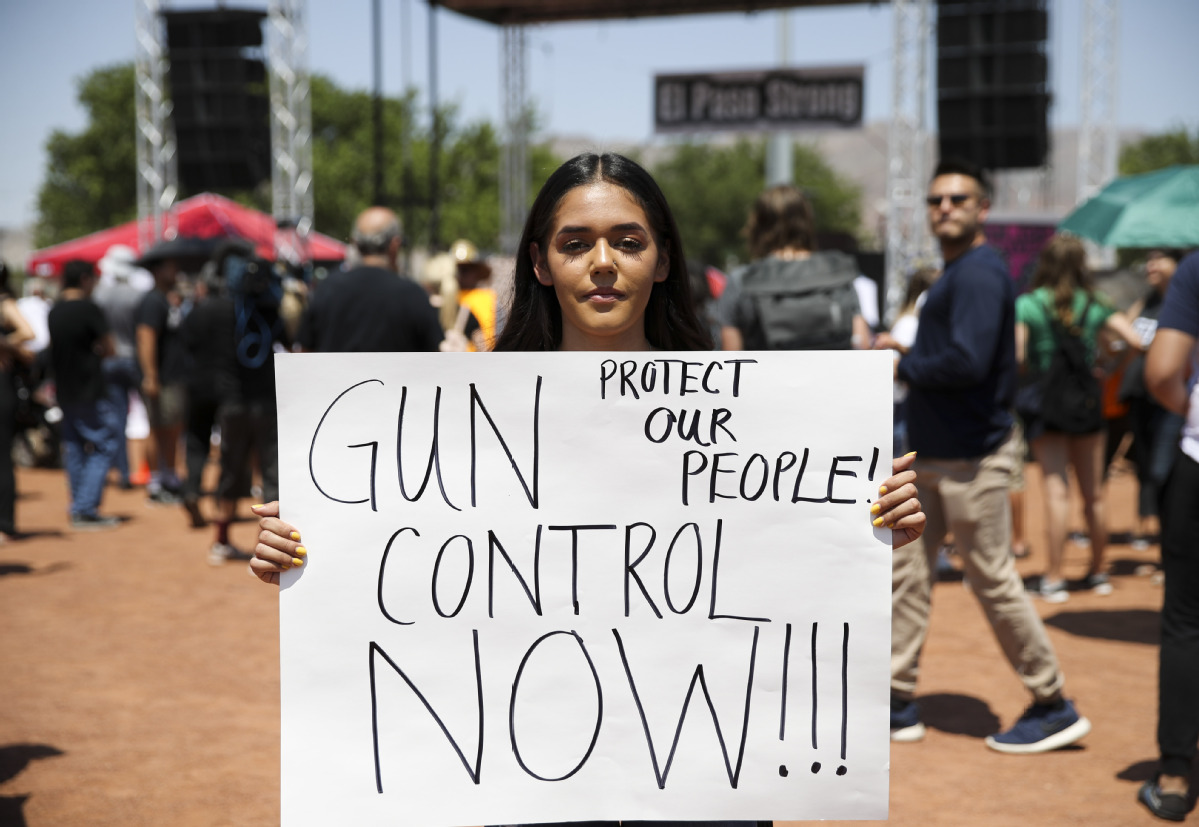 1. Politics has led to a proliferation of guns
39,052 people died from gun related violence in 2019.
A person is killed with a gun every 15 minutes.
2. Mass shootings occurred one after another
A record high of 415 mass killings in 2019
The three worst US shootings of 2019 killed 22, 12 and nine people, respectively.
3. Violent crimes number is alarming
An estimated 1,206,836 violent crimes occurred nationwide, including 16,214 murders, 139,380 rapes, 282,061 robberies, and 807,410 aggravated assaults.
4. People's property safety is at risk
An estimated 7,196,045 property crime offenses in the nation, with a rate of property crime estimated at 2,199.5 per 100,000 inhabitants.
5. Poor handling of cases by the police resulted in the loss of public confidence
Only 45.5% of violent crimes and 17.6% of property crimes were cleared in 2018.
Only 43% of violent crimes and 34% of property crimes tracked by the Bureau of Justice Statisticswere reported to police in 2018.
6. Citizens' personal dignity and privacy are systematically violated
The FBI's face recognition office can now search databases with more than 641 million photos.
Half of US adults - more than 117 million people - are in a law enforcement face recognition network.
7. Prison management disorders resulted in frequent abuse scandals
A 2017 survey of state prisons estimated around 61,000 prisoners are held in solitary confinement in the United States on any given day.
8. Political elections were reduced to money games
$5.7 billion spent in 2018 elections for Congress.
More than $436 million was funded to Super PACs.
2020 election has rais
ed more than $1.08 billion.
9. America's self-touted "freedom of the press" is in name only
There were 38 journalists who were attacked, 28 incidents in which journalists were denied access to government events, nine journalists who were arrested or faced with criminal charges in the US in 2019.
Since 2017, at least 54 journalists have been subpoenaed or had their records seized and 36 journalists have been arrested while covering protests in the United States.
10. Demonstrators were arrested for protesting against government policies
About 100 protesters demanding an end to the Immigration and Customs Enforcement were arrested in New York City in 2019.
At least 15 protesters were arrested in a demonstration organized by Greenpeace USA in 2019.
Nearly 40 protesters attended a planned protest in Miami for government action on climate change and one protester was arrested in 2019.