Traditional tonic for treatment
Share - WeChat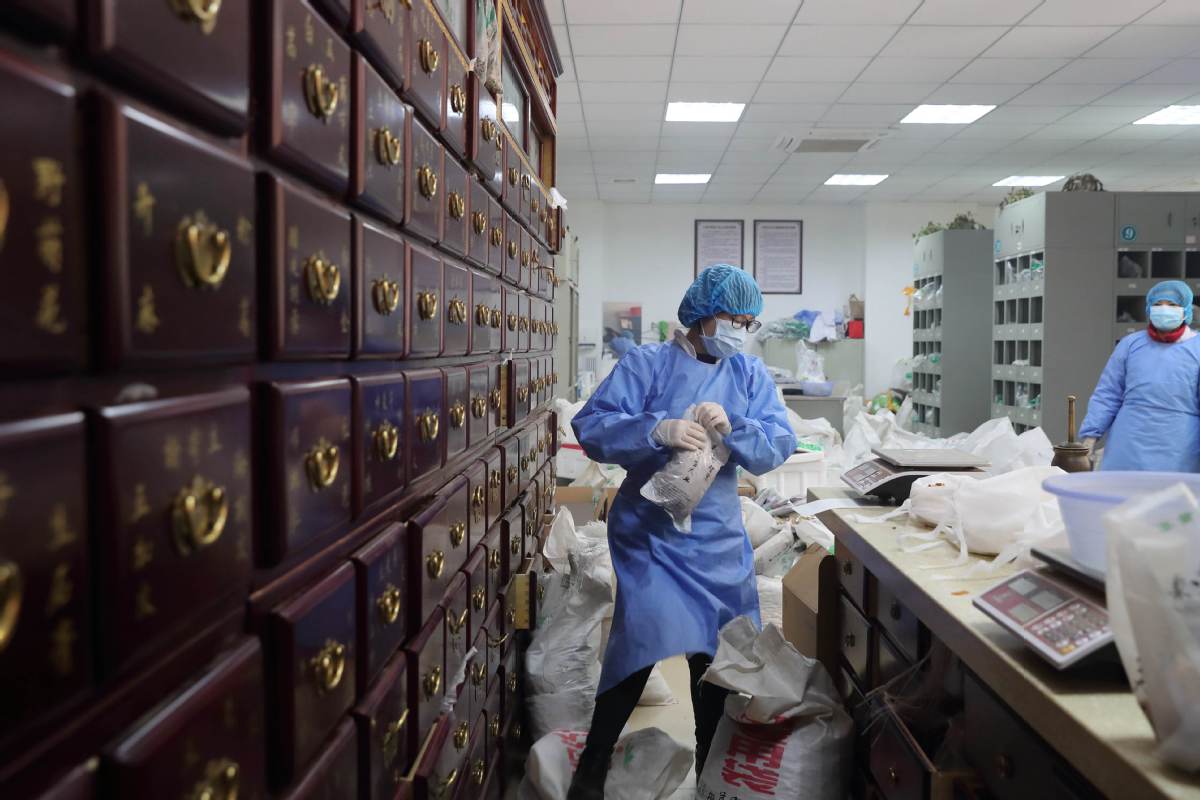 In the battle against the novel coronavirus outbreak, traditional Chinese medicine has been playing an increasingly important role. The Sixth Hospital of Wuhan, Hubei province, was one of the first hospitals to use TCM to treat infected patients.
On Jan 12, the hospital mobilized a TCM department to prepare medicines to improve immunity and treat infections. The experts select different TCM prescriptions to treat patients depending on the severity of their condition. After the hospital was instructed on Jan 25 to only treat patients with fever, the department has produced 18 metric tons of TCM remedies.
Every day the staff members make thousands of servings of TCM "soup" that leaves behind 800 kilograms of residue from the herbs. China Daily photographer Wang Jing reports from Wuhan.