Fed cuts rates to near zero amid virus spread
Share - WeChat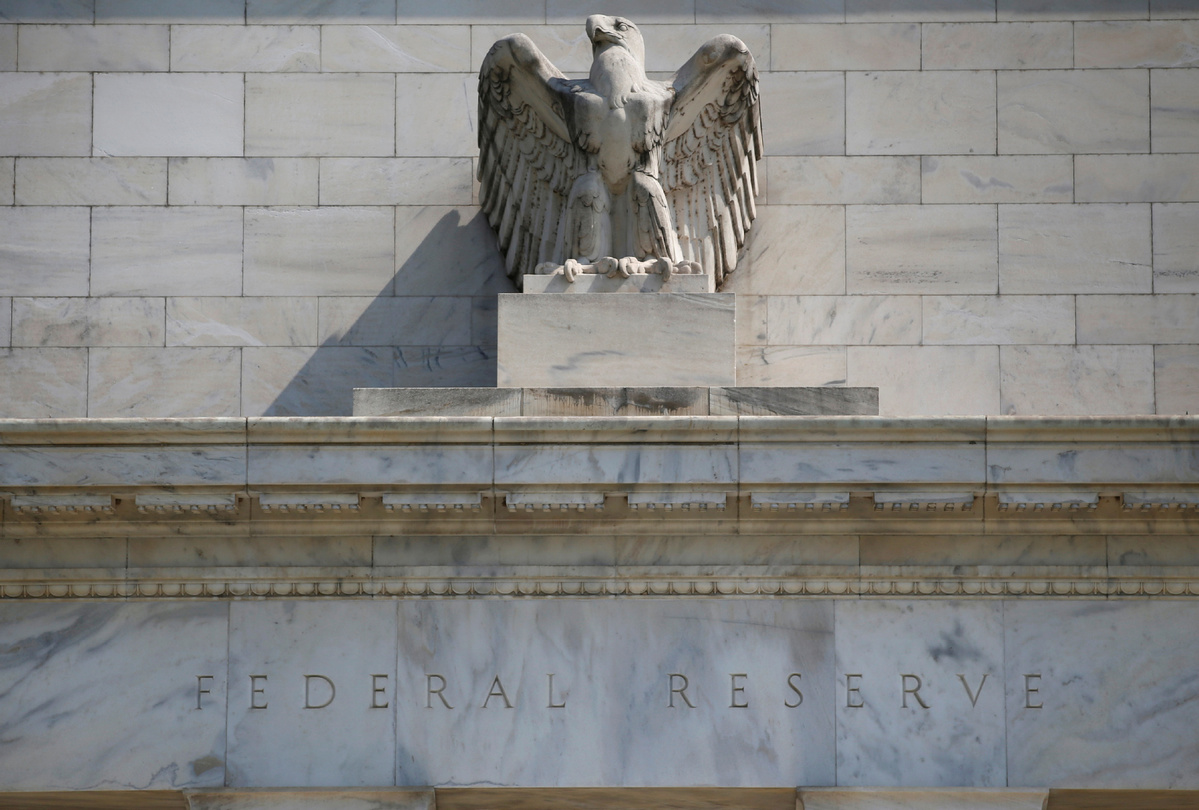 The Federal Reserve on Sunday cut interest rates to near zero to prevent the US economy from slipping into a recession from the spreading coronavirus as public officials across the country closed businesses from bars to restaurants to stem public gatherings, basically putting millions of people into self-quarantine.
The Fed's interest rate cut was the most dramatic by the central bank since the 2008 financial crisis. The central bank also unveiled a set of programs — including plans to snap up huge amounts of government and mortgage-backed debt — aimed at keeping borrowing costs as low as possible and financial markets as stable as possible.
The Fed's rate-setting committee, which delivered an unprecedented second emergency rate cut in as many weeks, said Sunday it would hold rates at the new level "until it is confident that the economy has weathered recent events and is on track" to achieve its goals of stable prices and strong employment.
"The effects of the coronavirus will weigh on economic activity in the near term and pose risks to the economic outlook," the Fed said in a statement Sunday. "In light of these developments, the Committee decided to lower the target range for the federal funds rate to 0 to 1/4 percent.
"The coronavirus outbreak has harmed communities and disrupted economic activity in many countries, including the United States. The Federal Reserve is prepared to use its full range of tools to support the flow of credit to households and businesses," the Federal Open Market Committee statement said.
The Fed acted on Sunday rather than wait until its next regularly scheduled two-day meeting scheduled for Tuesday and Wednesday. Sunday's cut followed an emergency half-point cut on March 3.
President Donald Trump praised the Fed's action. He also urged Americans to "relax" and stop buying more groceries than they need. Trump said he had spoken Sunday afternoon with grocery chain CEOs, who assured him that stores will continue to operate and be well stocked with supplies.
"Relax, we're doing great," Trump said in the White House briefing room. "It all will pass."
After Trump left the briefing room, Vice-President Mike Pence gave the latest update on the coronavirus' spread in the country: 2,900 cases in 49 states, up from 2,200 on Saturday.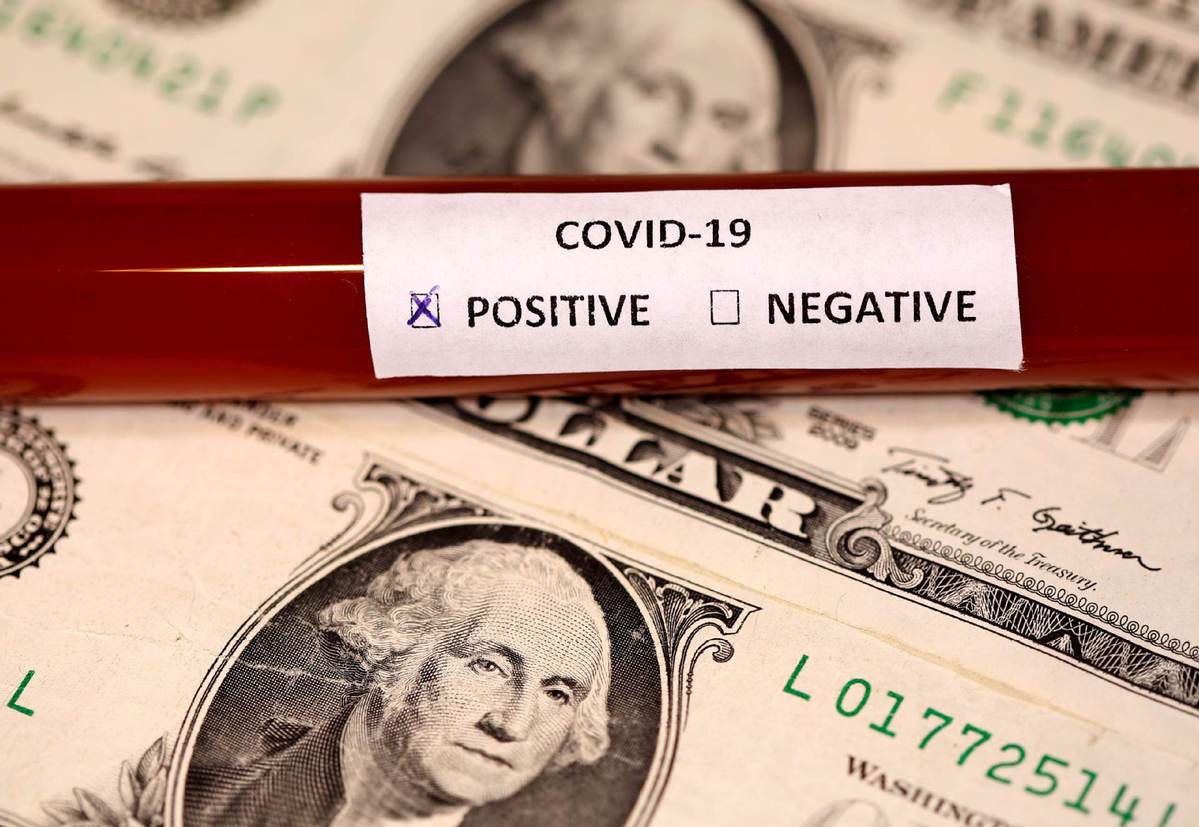 Johns Hopkins University's Coronavirus Resource Center as of 8 pm ET Sunday, listed 3,244 cases.
The coronavirus crisis has escalated sharply in recent days, with school closures and event cancellations cascading across the country. Companies sent workers home, and smaller businesses grappled with how to survive.
Consumers, meanwhile, have stocked up for an uncertain period in which they are being asked to stay at home to thwart the virus' spread.
New York City's public school system, the nation's largest with 1.1 million students, will close Monday and remain shut until at least April 20 and possibly the remainder of the school year, Mayor Bill de Blasio said Sunday.
"To say the least, this is a very troubling moment, a moment where I am just distraught at having to take this action," said de Blasio, who was facing pressure from parents and teachers, who wanted the schools to close. "But I became convinced over the course of today that there was no other choice."
In New York City, there are now five deaths from COVID-19 and 329 confirmed cases, according to the New York Post.
School districts across the country, including Los Angeles, the second-largest system, have announced closings, but New York Governor Andrew Cuomo and the mayor had resisted closing the schools because they were concerned 750,000 children would not get their free lunches, and if students stayed home, then parents would have to skip work, possibly affecting critical public services.
Cuomo said that the city and union leaders, who threatened to sue the city to close the schools, are working on plans for emergency child care for essential city workers whose children attend public schools.
Public officials in several cities and states on Sunday ordered the closing of restaurants, bars, betting parlors and other public gathering places to prevent the spread of the virus.
Hoboken, New Jersey, across the river from Manhattan, ordered the closing of bars that do not serve food.
Similar actions were taken in Illinois and Ohio, and New York City's comptroller also called for such closings. Maryland's governor closed casinos, racetracks and betting facilities.
At his briefing Sunday, Pence declined to explain how Americans can best practice social distancing and whether restaurants and bars should shut down, saying only that new guidance will be released Monday.
"We will have updated guidelines tomorrow," Pence told reporters at a briefing of the coronavirus response team that he leads.
Dr Anthony Fauci, director of the National Institute of Allergy and Infectious Diseases, also declined to address the topic, saying "I meant everything I said this morning on the shows," he said, referring to his appearances on Sunday-morning TV news shows in which he warned Americans to limit their public interactions.
"What I don't want to do is … jump ahead of the guidance," he said.
The nation's airports were thrown into chaos on Sunday as workers sought to roll out the Trump administration's health screenings for travelers returning from Europe. Terminals at 13 US airports were jammed with thousands of people who waited for hours to have their medical conditions checked.
The people were so crowded together that they created the type of condition that facilitates the spread of the virus.
A number of hospitals, including Boston's Brigham & Women's, New York-Presbyterian, the main facility of the University of California, San Francisco and some major systems in the hard-hit Seattle area of Washington state, are beginning to put off surgeries that aren't urgent or emergencies in order to free up beds.
Italy is now the hardest-hit country outside of China with 24,700 cases, according to government figures. There were 368 deaths since Saturday, raising the total to 1,809 — a 25 percent jump over the previous day, and the biggest one-day increase for any country.
In Paris, luxury goods conglomerate LVMH announced Sunday that it will turn its factories currently producing fragrances for Dior and Givency to producing hydroalcoholic gel — hand sanitizer — to confront the coronavirus crisis in France. The company is donating the disinfectant to French authorities and Assistance Publique-Hôpitaux de Paris, the largest hospital system in Europe.
"Through this initiative, LVMH intends to help address the risk of a lack of product in France and enable a greater number of people to continue to take the right action to protect themselves from the spread of the virus," the company said in a statement.
France has already shuttered its restaurants, cafes and non-essential stores in an effort to stop the outbreak, which has affected more than 4,500 people and killed 91 there.