How to bask in the biz of masks
Share - WeChat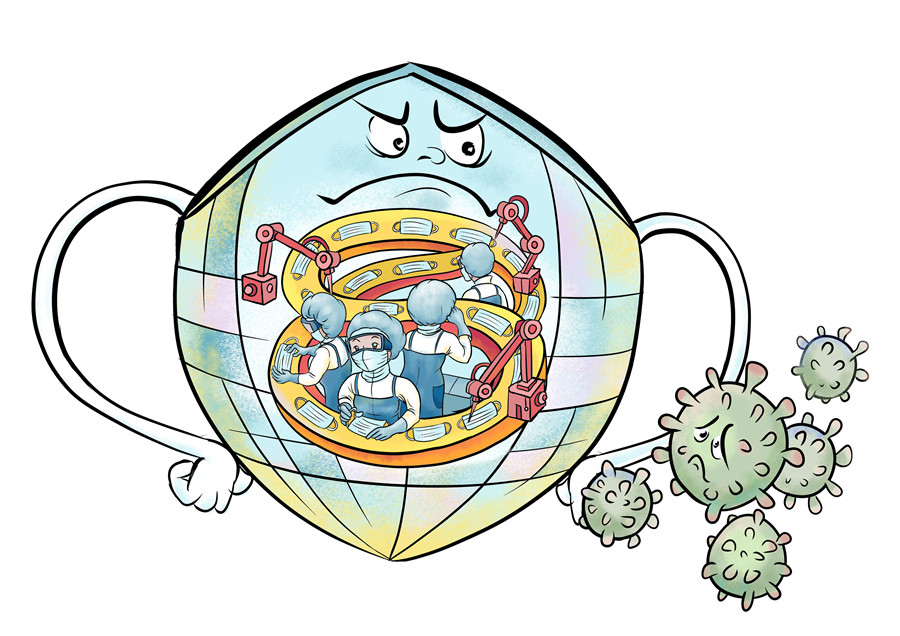 From new firms to established companies, Chinese enterprises marry corporate social responsibility with market acumen
Guess approximately how many new face mask firms emerged in China in the space of just 60 days (Jan 1 to Feb 29)? A jaw-dropping 3,000, a potential world record-and a harbinger of a possible multibillion-dollar business.
During the initial stages of COVID-19 outbreak in January and February, even as the devil of stigmatization of certain nationals threatened to rear its ugly head, the world could not help but admire five aspects of epidemic control in China.
One, the swiftness with which large swathes of geographies were locked down peacefully to contain the virus' spread, even at a huge economic cost; two, the amazing ability to undertake construction activity using prefabricated materials to build big hospitals in a matter of days; three, the rapid response of monetary and fiscal authorities to ensure unimpeded support for businesses involved in the virus combat; four, the creative innovations by high-tech companies to steady and strengthen the disease control efforts, society and the economy; and five, the unbelievable flexibility, ingenuity and social responsibility displayed by Chinese corporates across industries in meeting the huge demand for face masks and other necessary medical supplies.
Of the five factors, the mass production of masks acquired added significance this month when the United States struggled with shortages and had to issue public appeals their consumption should be limited to frontline medical workers, while India banned mask exports to meet anticipated domestic demand.