China sets an example in anti-virus fight
Share - WeChat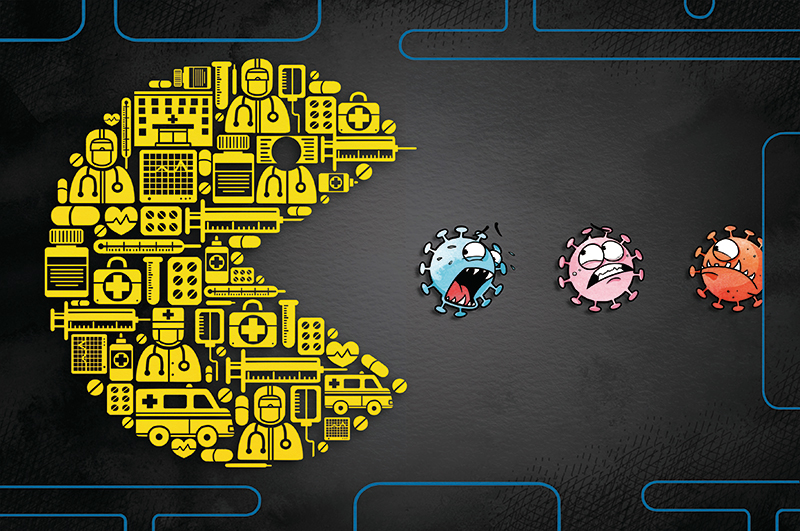 That China has decided to send medical supplies and medical personnel to Italy to help contain the novel coronavirus pandemic not only shows its gesture of solidarity at a time when almost every country is scrambling to assemble medical personnel and resources to fight the virus, but also a reminder that we must fight as a team to win victory.
Despite having one of the best medical care systems in the world, especially in its northern region, Italy has been overwhelmed by the rapidly rising number of cases and is struggling to control the spread of the novel coronavirus. As of Thursday, Italy had reported more than 12,000 confirmed cases and 827 deaths from the virus.
Infection numbers are mounting in France, Germany and Spain, too, and many are worried they might be going the Italy way. Cases are also rising in North America, Australia and, more disconcertingly, Africa, as the virus does not discriminate between ethnicities or nationalities and respects no borders.
China and Italy are strategic partners, and Italy was the first major European economy to join the Belt and Road Initiative, which signifies the close ties between the two countries. But these are not the only reasons behind China's decision.
While China was the first to suffer from the novel coronavirus epidemic and has virtually curbed the spread of the disease in the country, it is witnessing an increase in imported cases. On Tuesday, for example, China reported 24 new cases, of which 10 were imported. Which means winning the anti-virus battle in one country will not end the pandemic. Instead, the pandemic will end only after the spread of the virus is checked globally, because no one is safe until everyone is safe in this global village.
Against this background, China announced a $20 million contribution to the World Health Organization and committed to fighting the virus with countries most affected. In addition to Italy, China has sent medical supplies including protective face masks and test kits to Iran, Pakistan, the Republic of Korea and Japan-and medical experts to Iran and Iraq. China is joining other countries in the fight against the virus not because it has resources to spare, but because it understands that we are in this together and therefore, must fight the virus as a team, even though its resources are severely strained, and doctors and nurses exhausted.
With China fighting alongside, other countries will have the advantage of expertise and experience to win the battle. The fact that China announced last week that none of the 42,000 medical personnel sent to Wuhan, capital of Hubei province, from other parts of the country contracted the virus while working in the high-risk environment, because they had received intensive training in protective measures before being dispatched, should have come as heartening news to countries such as Italy and the ROK that have high incidences of infection. They can now rest assured that protective measures, if properly taken, can be very effective against coronavirus infection.
Therefore, having even a small team of Chinese medical staff can be useful for countries battling the pandemic, especially Italy, as they can provide vital information and training in protective measures that could be critical to the safety of doctors and nurses who are most exposed to the virus. This knowledge could also be reassuring for people in general, as they will realize that infections can be prevented if appropriate and timely measures are taken.
But more needs to be done, and done urgently, to end the pandemic, as the virus is spreading to countries with weak healthcare systems. In some African countries, from where a few coronavirus cases have been reported, hospitals are already overwhelmed with Ebola, measles and malaria cases. Hundreds of lives could be at stake if the international community does not immediately work out a coordinated plan and united response.
Greco-Roman historian Plutarch said: "All men whilst they are awake are in one common world: but each of them, when he is asleep, is in a world of his own." Now that the only world we know is in danger, we must wake up to the fact that we have to unite and fight together to protect it.
The author is an assistant professor at the School of Public Administration, Hunan University, and a senior researcher at the Belt and Road Research Institute, Tsinghua University. The views don't necessarily represent those of China Daily.
Most Viewed in 24 Hours
China Views