Shanghai Opera 'Daughter of Dunhuang'
Share - WeChat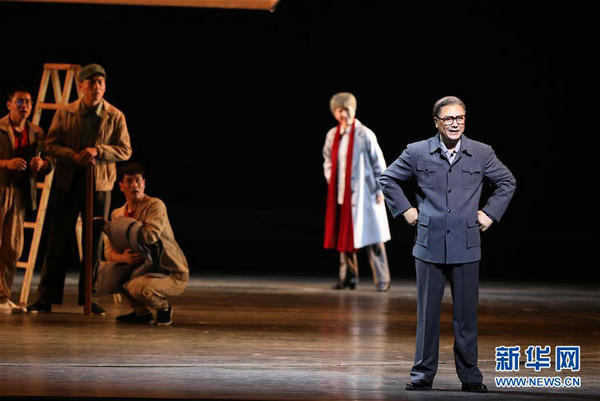 Fan Jinshi, 81, currently acts as the honorary president of the Dunhuang Academy.
Fan, a Han Chinese hailing from Shanghai, first trekked all the way to Dunhuang Mogao Grottoes in Northwest China's Gansu province in July 1963, shortly after graduating from college. Cherishing a dream to protect national cultural heritage, Fan remained there for more than 50 years and became known as the "Daughter of Dunhuang" for her marvelous contribution to protecting and promoting Dunhuang culture.
Inspired by Fan's life story, the Shanghai Huju Opera Theater in her hometown produced the play to honor her.
Most Popular