UN-sponsored side events at headquarters in New York canceled
Share - WeChat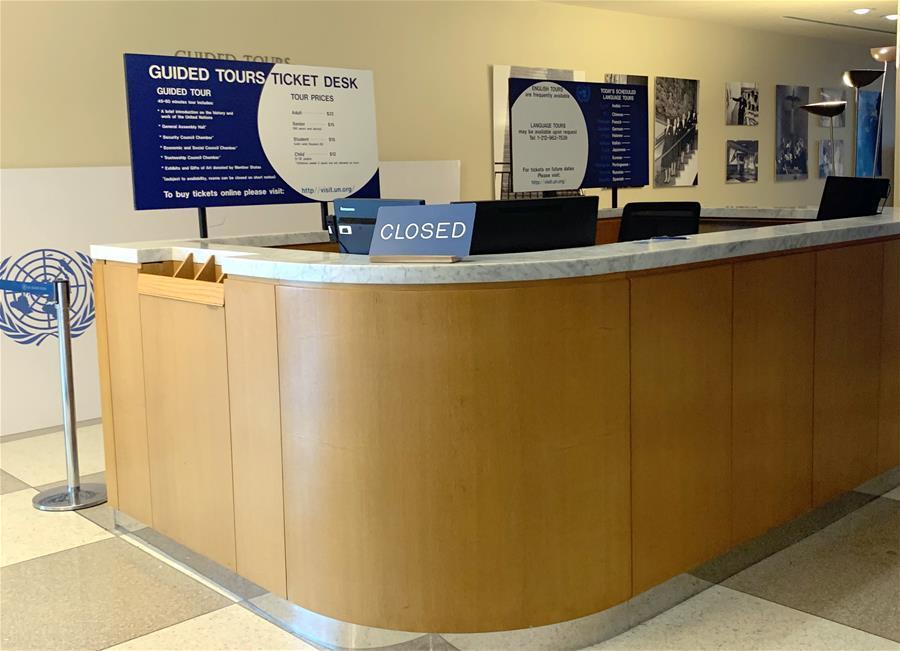 UNITED NATIONS - UN Secretary-General Antonio Guterres, reacting to the coronavirus crisis, has cancelled all UN system-sponsored side events at headquarters in New York, but not legislative meetings such as for the General Assembly and Security Council, a UN spokesman said on Thursday.
Stephane Dujarric, spokesman for Guterres, also said the UN chief urges all 193 member states to consider cancelling all side events they are sponsoring.
President Tijjani Muhammad-Bande of the General Assembly already has postponed to an unspecified date the Youth Plenary in preparation for commemoration of the 75th anniversary of the United Nations, said his spokeswoman, Reem Abaza. It was slated for March 31-April 2.
The related Economic and Social Council Youth Forum also was postponed.
The decision to postpone was taken "given recent developments related to the global health emergency (COVID-19) and guided by risk assessments carried out by the UN Secretariat," said a UN website notice.
Abaza also said Muhammad-Bande sent a letter to member states, "strongly" recommending canceling side events in March and April, scaling down the number of people at gatherings within UN premises and encouraging delegations to limit participation at meetings to no more than two New York-based delegates and holding meetings in larger rooms.
Dujarric said the secretary-general was sending a letter Thursday to member states explaining that "a three-phase response activation system to manage and coordinate health emergencies is in place and that UN headquarters in New York is currently in phase two, which is an active risk reduction mode."
Guterres said this includes taking measures for social distancing in the workplace and assessing the criticality of travel and meetings against associated risks.
Telecommuting at UN headquarters was ordered to reduce the staff "footprint" and non-essential travel was curtailed, his spokesman said.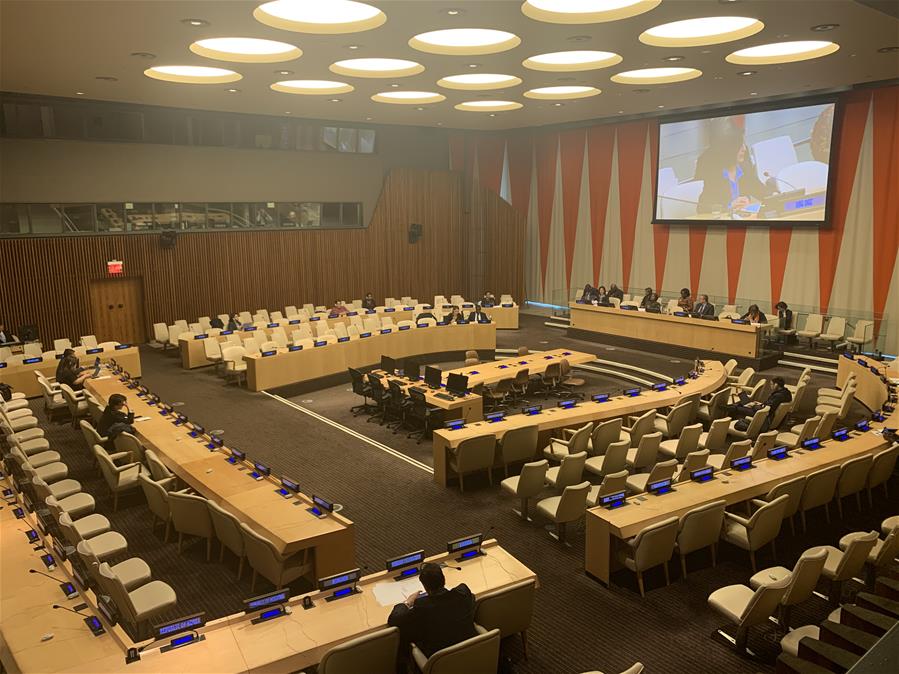 Governor of New York State Andrew Cuomo -- who previously declared a state of emergency -- banned meetings of 500 people or more and said meetings of less than 500 had to be halved in size. Broadway theaters suspended productions for a month.
Shortly afterward, New York Mayor Bill de Blasio declared a state of emergency.
Dujarric said earlier in the week that the UN headquarters in New York was abiding by recommendations of the host city and state in taking measures to mitigate effects of the virus. He did not expect any immediate reaction to the latest edict.
In a video message released Wednesday evening, Guterres said classification of the crisis as a pandemic "is a call to action and a call for responsibility and solidarity," the spokesman said. "He stressed that, as we fight the virus, we cannot let the fear go viral."
"We can still change the course of this pandemic -- but that means addressing inaction," the secretary-general said in the message. "The best science tells us, if countries detect, test, treat, isolate, trace and mobilize their people in the response, we can go a long way to mitigating transmission,"
Guterres called on every government to immediately step up and scale up their efforts, and he added that we must move forward with resolve and without stigma.