COVID-19 responses unmask cultural differences
Share - WeChat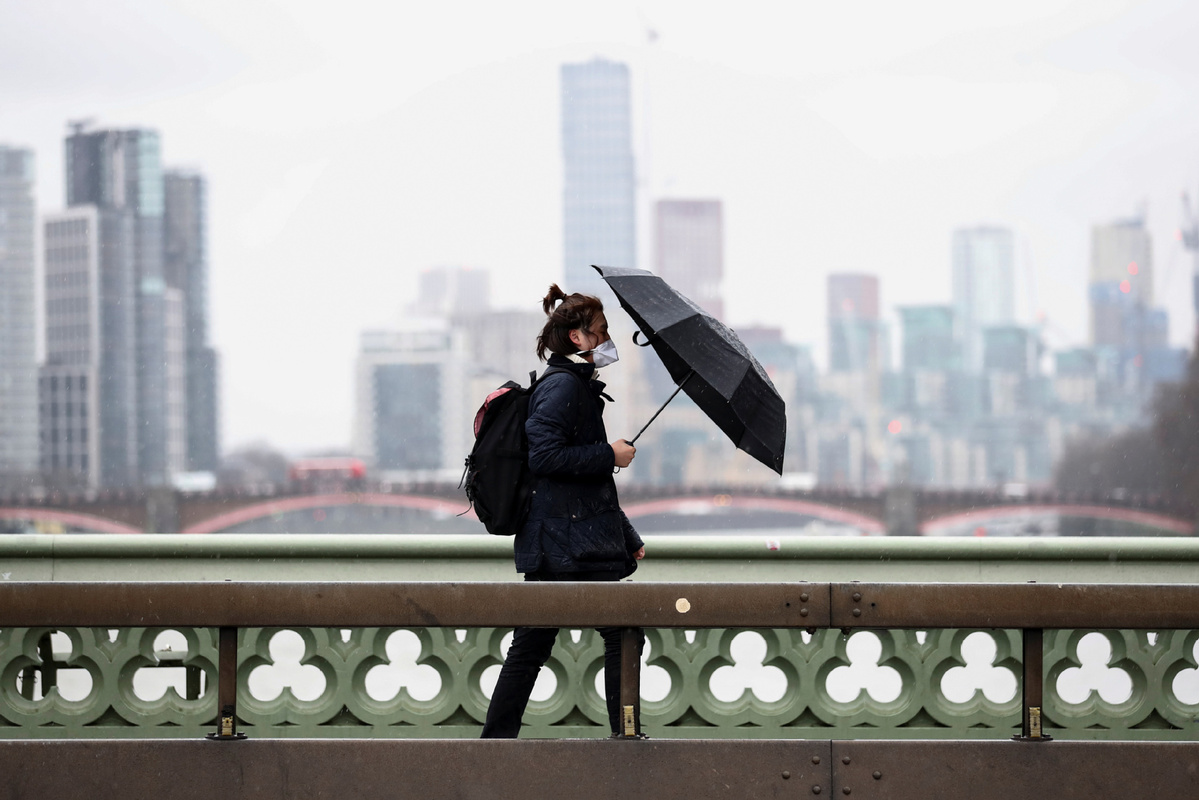 Now that we can all see the novel coronavirus outbreak is global, reaching over 100 countries with many significant clusters and, outside China, new cases rising rapidly, each of us should be involved in the fight to beat this disease. However, the response in different countries shows there are major differences in responses between Asian countries and Western countries. China and other Asian nations set the example on how to contain the virus, but as COVID-19 has spread to Europe and the US, sociologists are witnessing a case study on how different cultures and their governments respond to such shocks.
At the very beginning of a new virus in a flu season, it took a little while for Chinese authorities to establish what was happening. Hindsight is always 20/20, but the leadership's foresight determined what was needed to contain the spread, so other countries were gifted valuable planning time. Sadly, that window of opportunity has not been well-used in some Western countries, though things are changing right now. Part of the explanation can be found in cultural differences between nations.
So, to illustrate the first cultural difference: I first encountered regular mask-wearing when I visited China in 2003, a little bit after SARS had been brought under control. It seemed a sensible precaution. These incidents, along with the appearance of small particles in the air in cities around the world that can harm lungs, has made a face mask a ubiquitous sight on poor air quality days in Asian cities. I easily bought some and used them when needed in China. They were easy to find in every convenience store, and the most basic among them can be had for very low prices.
Thus China required its citizens to wear masks on public transport, on exiting airports and communities. Retailers made the same requirements, as did restaurants, and society came together to accept this need. The wearing of masks is a sign of solidarity among the people of China against the virus. Yet in the US and UK, government health experts advise wearing a mask is not necessary, except for medical staff.
The ostensible reason is that in hospitals, masks protect patients from a disease that might be transmitted by a cough or sneeze of the doctor or nurse. However, if everyone on a crowded bus was wearing a mask, then anyone who unexpectedly sneezed or coughed would not so readily infect another passenger. Masks do help so long as we all wear one and indeed, like medical staff, masks need changing and careful disposal frequently. That adds up to a lot of masks. China knows this, and that is why some factories have altered their production lines to increase output.
The real reason should be clear: Western nations are woefully short of masks and rightly have to prioritize medical staffers' needs. But, drawing on China's successful use, did no government official consider ramping up mask production in the US or UK a month ago? Citizens do want to buy masks, as evidenced by sold out notices in shops and waiting times of two weeks for online delivery, not to mention huge price gouging by those that have supplies. Of course, some Westerners do not want to wear masks because, culturally, rather than seen as a sign of responsible behavior, it is seen as an indicator the person is sick and should go away. Sadly, some Asians abroad wearing masks have been racially abused.
In the absence of masks, Western countries recommend frequent hand-washing for at least 20 seconds as the best way to avoid the virus. This is sensible, but few Western countries (except Italy and an area of New York City) to date have copied China and imposed isolation at home where a washroom is readily available. The message has been "business as usual" and it is hard to take the kitchen sink on a commute to work. Production of hand sanitizer was not ramped up either and, as with masks, shops are sold out with price hikes for online deliveries. To be fair, authorities in the US and UK have legislation to fine companies for this profiteering, and Amazon and eBay have removed many advertisements, but it does not address the fundamental issue of supply and demand imbalance.
It is hard to avoid the conclusion that the citizens in the west could learn from the China evidence and methods if only their governments were more efficient at providing what people need. Belatedly, we are seeing more use of China's methods in social distancing, school closures, banning of large-scale events and voluntary home quarantine when feeling unwell. Much more needs to be done if COVID-19 cases are to deescalate in the Western nations. Western governments still need to deepen their efforts and follow proven methods.
Colin Speakman is an economist and an international educator with CAPA: The Global Education Network.
The opinions expressed here are those of the writer and do not necessarily represent the views of China Daily and China Daily website.
Most Viewed in 24 Hours
China Views