Wuhan's makeshift hospitals close after last patients are discharged
Share - WeChat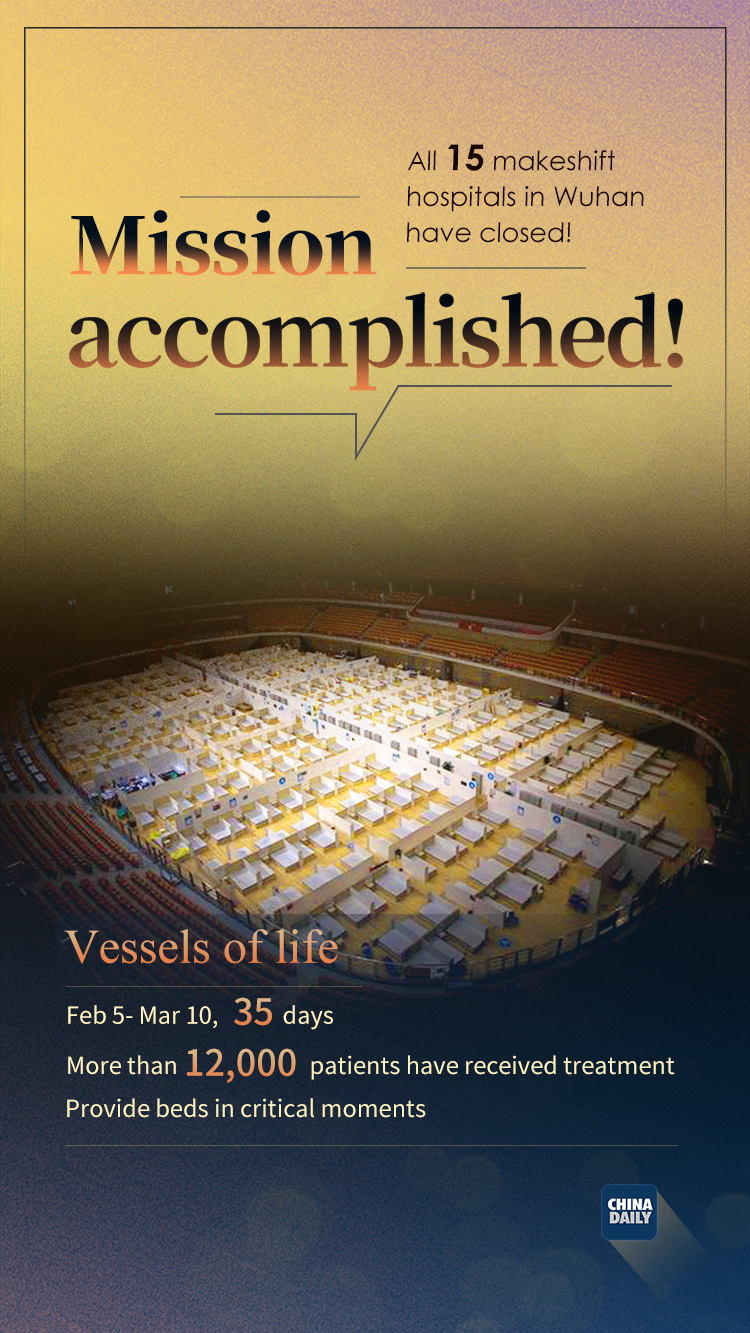 Wuhan in Central China's Hubei province closed its last makeshift hospital on Tuesday afternoon, after all 15 such hospitals were cleared of patients.
The last batch of 49 patients left Wuchang makeshift hospital at 3:30 pm Tuesday. Wuchang was Wuhan's first makeshift hospital repurposed from Hongshan Stadium.
Wang Chen, vice-president of the Chinese Academy of Engineering and president of the Chinese Academy of Medical Sciences, said the makeshift hospitals achieved their purpose of expanding the capacity of treatment and admitting the maximum of patients by using the smallest amount of social resources and simplest site changes.
Wuchang received its first batch of patients with mild symptoms on Feb 5 and operated for 35 days. It was the earliest hospital put into use and the earliest hospital to discharge patients and start psychological counseling.
It offered 784 beds and has treated 1,124 patients. It discharged 833 patients, transferred 291 others, and had no deaths or medical staff infected.
Headed by People's Hospital of Wuhan University, it was supported by 868 medical staff of 14 teams from nine provincial regions across the country.