Over 750 COVID-19 cases reported in US as more community spread cases surface
Share - WeChat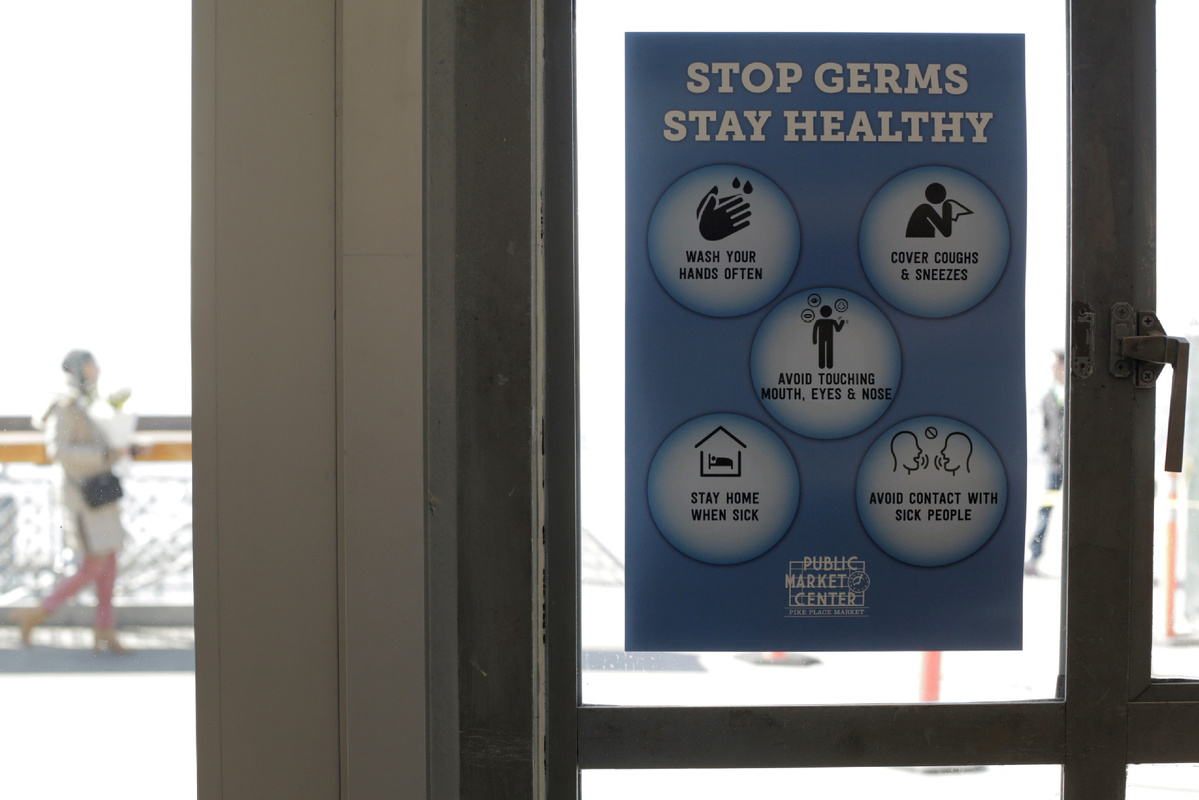 NEW YORK - Over 750 cases of COVID-19 were reported in the United States as of midnight Monday as the death toll rose to 26, according to the Johns Hopkins Center for Systems Science and Engineering.
At least three states -- New Jersey, Florida and Rhode Island -- have declared a state of emergency as confirmed COVID-19 cases keep growing.
The Grand Princess cruise ship that carries some 3,500 people, including 21 confirmed coronavirus patients, docked at the Port of Oakland in California on Monday after being held off at sea for days.
Passengers will disembark and the crew members will remain quarantined on board the ship.
Authorities said the disembarkation process is expected to take days, and those with immediate medical needs and those with symptoms or testing positive for the coronavirus will disembark first.
California Governor Gavin Newsom said earlier that most of the nearly 1,000 California passengers will be quarantined at Travis Air Force Base in Fairfield, Northern California, while others will be sent to a military base in San Diego for a mandatory 14-day quarantine.
In a tweet Sunday, Oakland Mayor Libby Schaaf reassured the public about their safety, stressing that "no one will be quarantined in Oakland, nor will any passengers be released into the general public."
She also defended the state government's decision to offload the passengers in Oakland.
"Oakland's role in this operation is to support our state and federal authorities as they conduct a critical public health mission to help those impacted by the COVID-19 virus," Schaaf said.
According to the Chinese Consulate General in San Francisco, 20 Chinese nationals are on the Grand Princess cruise ship, including 11 crew members and nine passengers.
Also in California, Los Angeles County on Monday identified its first case of community transmission of COVID-19 as the total number of confirmed cases reached 19 in the county.
Barbara Ferrer, director of LA County Department of Public Health, called on people to work together on slowing the transmission of the novel coronavirus.
"We continue to urge everyone to do their part: stay home if you are sick and keep your children home if they are sick; plan for the possibility of school and business closures, and be sure to follow any additional directives issued by Public Health and/or local officials," said Ferrer in a statement.
Meanwhile on the East Coast, over 140 people were diagnosed with COVID-19 in the state of New York as of Monday afternoon, with nearly 100 clustered in the Westchester County, one of the country's biggest COVID-19 hotspots.
A seven-year-old girl in New York City's Bronx Borough is among the eight new patients diagnosed in the city on Monday. She's also connected to the first identified case in Westchester, said New York Mayor Bill de Blasio.
"As New York City continues to see more cases of community transmission, I am reminding New Yorkers to remain vigilant and take the necessary steps to protect themselves," he told a press briefing on Monday.
The mayor also called on the federal government to help the city increase testing capacity "so we can get the job done faster," he said.
Currently, 24 New York City residents are under mandatory quarantine and 2,019 others are under voluntary home isolation, he added.
During another press conference on Monday, New York State Governor Andrew Cuomo announced the state will produce up to 100,000 gallons of alcohol-based hand sanitizer each week, which will be distributed to New Yorkers free of charge.
He also said the state is going to set a policy for all schools that if a student tests positive in a school, that school is closed for an initial 24-hour period for assessment. Then a determination will be made about whether to close the school for longer.
Both the governor and the mayor stressed that the people at risk are senior citizens and those people with an underlying illness or a compromised immune system.