Carmakers present models online as Geneva auto show canceled
Share - WeChat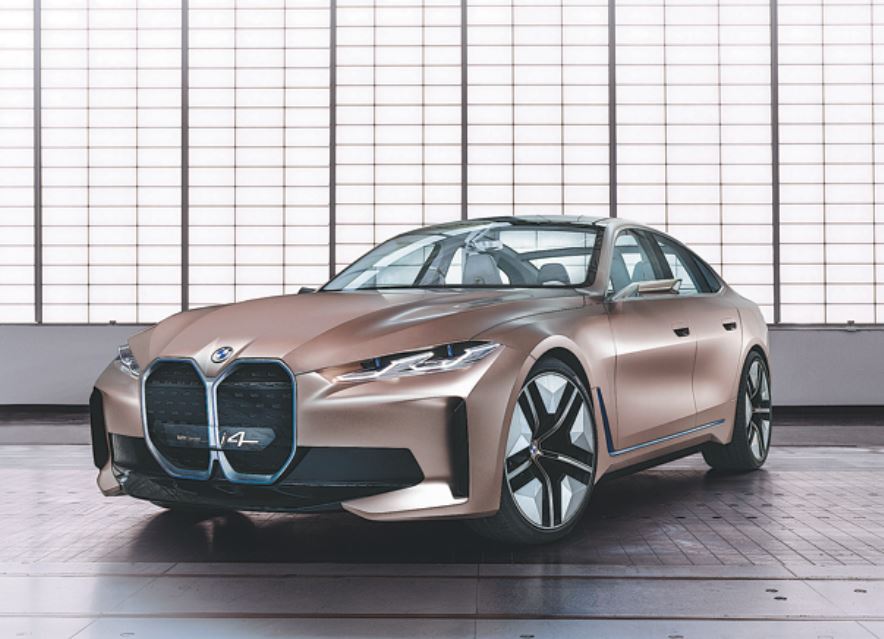 Automakers including BMW, Mercedes-Benz and Volkswagen turned to livestreams to launch their new models on Tuesday after the coronavirus-related cancellation of the Geneva auto show.
Debuted in 1924, the Geneva auto show is the first international auto show each year and a "battlefield" for most of the European carmakers.
Although the auto show has been halted, automakers remain enthusiastic about presenting their advanced technologies and development strategies.
On Tuesday, the date when the Geneva auto show would have opened, German automaker BMW unveiled its i4 concept model online.
Combining BMW's leading electric technologies and sport performance, the BMW i4 is the automaker's first full electric four-door sport sedan model, and will be produced at the company's Munich plant starting in 2021.
Powered by the fifth-generation BMW eDrive electric drive technology and equipped with ultra-thin batteries with better energy density, the new model can generate a maximum output of 530 horsepower, reach top speeds of more than 200 kilometers per hour, accelerate from 0-100 km/h in four seconds and run up to 600 km on one charge.
The concept model adopts the latest design language of BMW, featuring modern, elegant and sporty design.
Mercedes-Benz showed its online visitors the all-new E-class model on Tuesday.
With two power systems with 2.0-liter and 3.0-liter engines, the new model can produce a maximum power output of 200 kilowatts and 270 kilowatts.
The all-new E-class is coupled with an advanced intelligent human-computer interaction system, an intelligent driving assistance system and an upgraded steering wheel touchpad, designed to make driving smarter and more enjoyable.
Public statistics show that as a best-selling car of Mercedes-Benz, the E-class reached total sales exceeding 14 million units. The 10th generation E-class alone has sold more than 1.2 million units worldwide.
Volkswagen brought a big hit from its electrification lineup, the ID.4, to its online visitors on Tuesday.
Originated from ID. CROZZ2 concept model, the ID.4 is the German auto conglomerate's first fully electric sport utility vehicle.
It is scheduled to hit the market this year and be produced and sold in Europe, China and the United States. Adopted designs on the ID.4 conform aerodynamics to reduce resistance, allowing the vehicle to run up to 500 km on one charge.
Manufactured on Volkswagen's MEB production platform, the new model has a generous interior space. With stylish and trendy interior designs, the ID.4 caters to customers with strong sense of the future.
By 2030, Volkswagen hopes at least 40 percent of the group's fleet will be electric vehicles. By 2050, the company hopes to achieve zero carbon dioxide emissions.
The ID. family is believed to be the automaker's core force in development for the electric vehicle market.
Audi presented the all-new A3 Sportback to its online visitors on Tuesday, demonstrating the brand's achievements in younger designs and progressed technologies.
The new model is 4,340 millimeters in length, 1,820 mm in width and 1,430 mm in height, with a wheelbase stretching to 2,640 mm.
Powered by a 1.5 liter TFSI engine and a seven-speed S tronic transmission, the all-new Audi A3 Sport-back can generate a maximum output of 110 kW, and has a fuel consumption of 4.8 liters per 100 km.
The new model is coupled with an upgraded MMI intelligent interactive system, a touch screen and a digital dashboard, and the new model has optimized the functions including information, entertainment and route planning.
As a pioneer in the premium compact segment, the Audi A3 has global sales of more than 5 million units. In 2019, 84, 600 units of Audi A3s were sold in China and 92,192 units were sold in the country in 2018.
German luxury auto manufacturer Porsche launched its all-new 911 Turbo S on Tuesday, with the help of live streaming technology.
Compared to its predecessor, the new model was extended 45 mm wider to 1,840 mm on the front body and 20 mm wider to 1,900 mm on the width of the rear.
Powered by a 3.8-liter engine and two turbochargers, the all-new Porsche 911 Turbo S has a maximum output of 650 horsepower, 70 horsepower more than the previous generation model.
Coupled with an eight-speed twin-clutch transmission, the model can accelerate from 0 to 100 km/h in 2.7 seconds, and reach a top speed of 330 km/h.
The new model has suggested retail prices ranging from 2,336,000 yuan to 2,473,000 yuan ($335,000 to $355,000).