Fitness apps shaping up for big momentum
Share - WeChat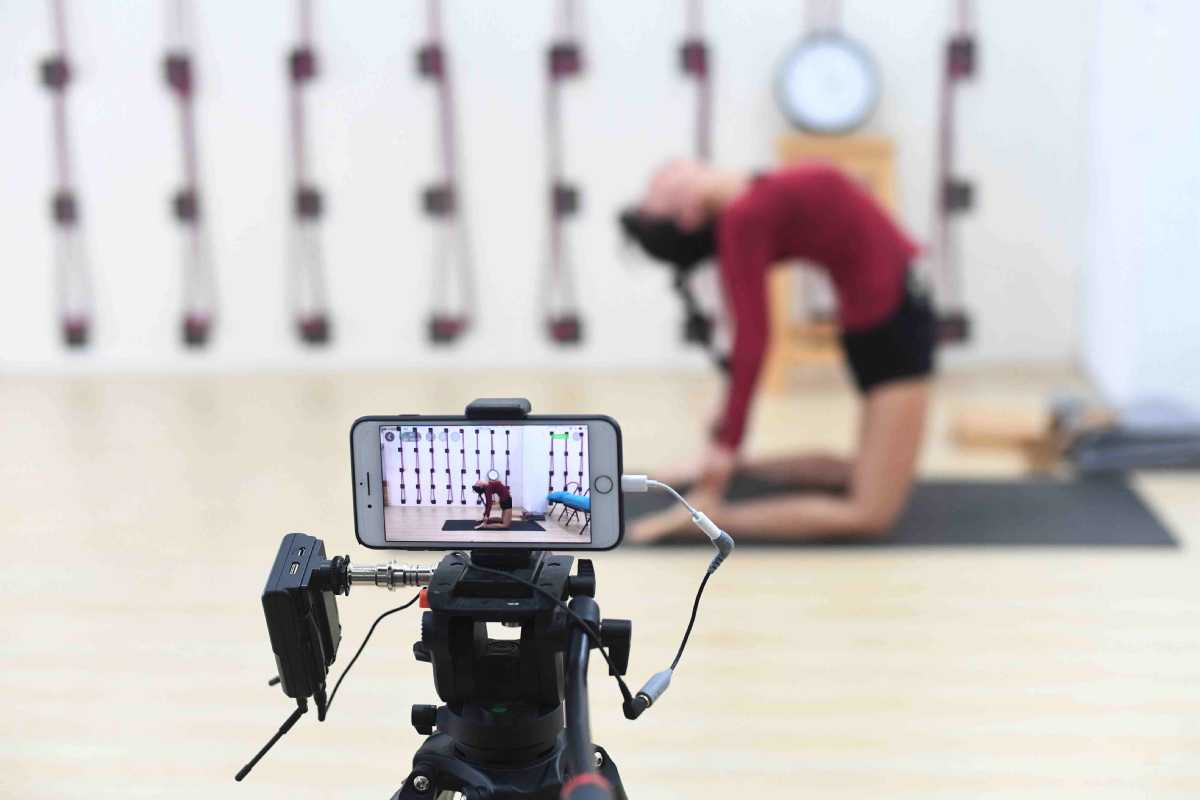 Self-isolation turning living rooms into gyms
It was 7 am on a Monday morning. Instead of commuting to work, 26-year-old Liu Yang turned on her laptop, did a few stretches and waited for an online fitness training course available through a livestreaming app.
"When I returned from Hunan, I was asked by my company to stay at home for 14 days of self-isolation before going back to work. So I turned to online courses instead of going to regular gyms to keep fit," said the Beijing-based office worker.
With millions of people stuck in self-quarantine as China tries to stem the tide of the novel coronavirus outbreak, fitness is moving from gym to home, spurring on the billion-dollar online exercise business.
By Thursday, the topic "fitness at home" on the popular video-sharing platform Douyin had attracted over 18,000 video uploads. Those videos had reaped over 120 million views.
Livestreaming platform TT has reportedly enjoyed a viewership surge. Founder Zhang Kang said in an earlier interview that online fitness has brought the platform a compound 20 percent daily growth of user subscriptions within half a month.
A report from DT Financial also showed fitness and exercise apps were among the fastest moving up the list of most downloads during the Spring Festival holiday.
Gyms and online training platforms have certainly seized on the trend.
Super Monkey, a leading gym chain targeting mainly younger fitness buffs, launched 14-day online training courses on Feb 10 focusing on reducing body fat. The 399-yuan ($57.50) online courses were sold out within one hour, and were estimated to bring the company over 220,000 yuan in revenue.
The launch marked a first step for Super Monkey to venture into online fitness. Founder and CEO Liu Shuting, better known as "Tiaotiao", told news portal Jiemian that the company made a few adjustment to its online courses after interactions with viewers.
"For example, there were many ground movements which were difficult for viewers to see clearly through their phones, so we made some reductions on that part the next day. We also added programs combining fitness moves which can be practiced during housekeeping, such as hip movements while mopping floors," Liu said.
"Also, our team had special programs to attract viewers' parents and other senior family members to join them, such as adding square dance music that is popular among the elderly," she added.
Super Monkey reportedly attracts millions of viewers for its livestreaming channel "Workout at Home".
Another leading gym chain Lefit is also betting on online business to make up for losses during the epidemic with many shutdowns of its offline venues.
As of Feb 7, Lefit has uploaded over 16,000 training videos on social media and livestreaming platforms. Its video displays on Douyin and Kuaishou, two major video-sharing platforms in China, have garnered 270 million views in total.
Leading online fitness platform Keep has invited more than 36 sports-related social media influencers who livestreamed for about 100 hours during the extended Spring Festival, with accumulative viewers exceeding 56.5 million. At its peak, there were over 160,000 people watching online simultaneously.
According to a statement from the company, the number of viewers on Keep saw a 145 percent daily growth during the extended Spring Festival holiday.
Last month, Keep launched a project for corporates to provide their staff with online fitness coaching lessons. As of Thursday, the company reported over nine participating companies, including Dell, Hema and Anta Sports.
He Wenyi, executive director at Peking University's China Institute for Sports Value, said online fitness has developed rapidly in China in recent years, while the epidemic has brought more consumers to related businesses.
A report by consulting firm Frost& Sullivan China estimates active users of fitness apps in China will hit 102.4 million by 2022, with an annual compound growth rate of 71.08 percent.
"For business operators, running online fitness businesses gives them less pressure in rental, utilities, equipment and human resources compared with offline gyms. Online fitness can also attract a large number of consumers through various channels like social media, livestreaming platforms and apps," he said.
"That's why many gyms have started their online businesses recently, while the epidemic no doubt gave them another push," he added.
"But the rush of offline gyms to the online fitness sector has given more competition to already popular online fitness apps and platforms like Keep. It also remains a question whether gyms can hold their online customers after the epidemic," he said.
Neil Wang, president of Frost &Sullivan China, said online fitness in China currently offers consumers individualized services at much lower costs, which partly accounts for why online fitness is seeing increasing popularity among consumers.
Wang explained that consumers can adopt more flexible ways of payment for online fitness coaching purchases, such as pay per time, per month or by subscription, which is different from most offline gyms that ask consumers to pay for full-year memberships or more.