Australia stands with China in virus fight
Share - WeChat "Supporting each other. It's what friends do".
That is the theme of a major nationwide advertising campaign of the Australia China Business Council, or ACBC, in support of China in its fight against the novel coronavirus.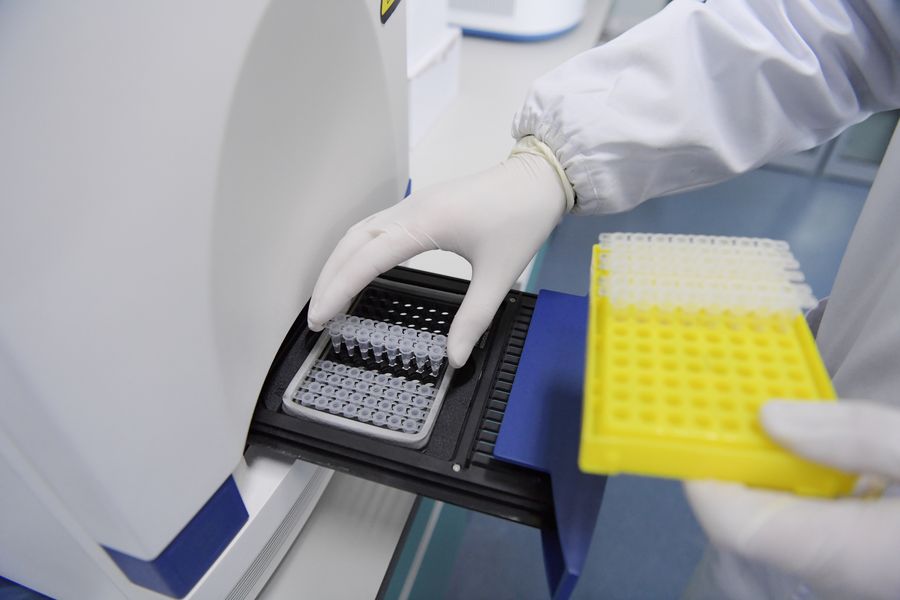 "Australia and China have both experienced a tragic start to the new year. We have been overwhelmed by the amount of Australian and Chinese companies offering donations and support to both countries. It's a great testimony to the strong bonds between our two countries," said Helen Sawczak, national CEO of the ACBC.
"In the immediate aftermath of the coronavirus, we have worked closely with our members and stakeholders by providing information and support, and we have also been guiding people how to donate toward relief efforts," she said.
"But we also wanted to send a strong message of support to our Chinese friends, that we stand with them during this crisis-that's what friends do."
The campaign launched on Feb 28 features in a full-page ad in newspapers, on Australian and Chinese social media platforms, and is even being projected at landmarks around Australia.
The ACBC has more than 1,000 members and includes some of the biggest corporations in Australia, including airline Qantas and mining company Rio Tinto, as well as Chinese companies with a presence Down Under like telecom giant Huawei.
Many Australian companies are also members, including Homart, a specialist in manufacturing and marketing high-quality Australian health supplements.
"We value our customers globally, and in support of containing the COVID-19 outbreak, Homart has donated 20,000 surgical masks and 24,000 shoe covers to the teams on the frontline in China," said a spokesperson for the company. "By standing together, we become stronger as a world that aims to build a better future for everyone on our planet".
Elizabeth Gaines, the CEO of Fortescue Metals Group, said that as an Australian company with long-standing relationships in China, it is proud to be a part of the ACBC campaign.
ACBC members also include universities, one of the hardest-hit sectors of the economy, with 100,000 students locked out of Australia due to the outbreak.
Michael Spence, vice-chancellor of the University of Sydney, said: "This campaign is an important reminder that our relationship with China is deep and long-standing."
During the recent bushfires that devastated many parts of Australia, Chinese businesses at home and in Australia responded with offers of aid and assistance, Sawczak said.
"What we are saying now, in China's hour of need, is we are with them, we are behind them and will stand with them during this crisis. And when it's over, we will resume business with our No. 1 trading partner."