Residents bravely accept lockdown
Share - WeChat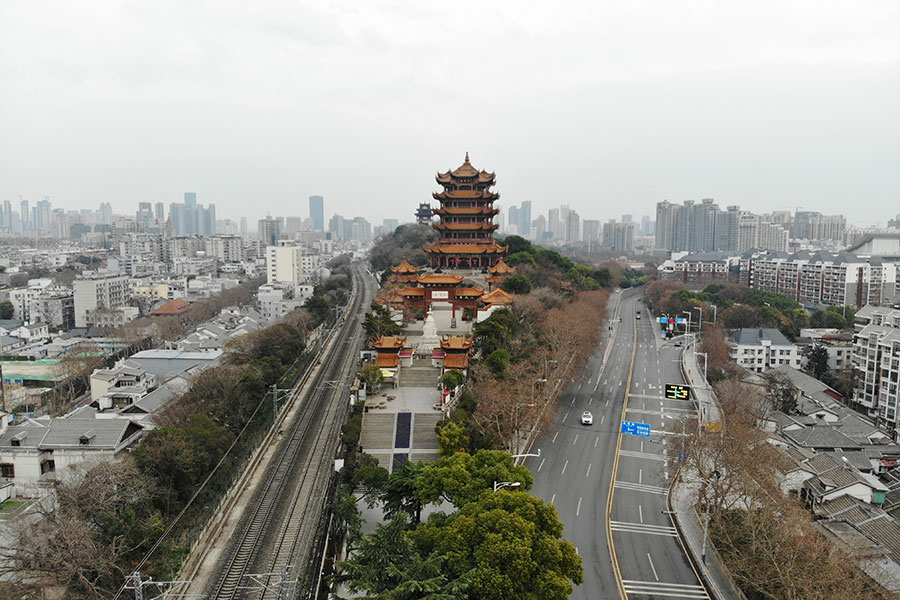 Approach adopted in Wuhan helps contain outbreak
Editor's note: Novel coronavirus pneumonia is posing a worldwide threat. Here, we take a look at how China is playing its role in the global fight against the outbreak by mobilizing vast resources to contain the epidemic. This is the second part of a series titled "United Actions".
Ye Qing, who has lived in Wuhan, Hubei province, for more than 40 years, decided to keep a diary to record the unprecedented lockdown placed on the city.
"It was no joke," he wrote on Jan 23, the day the decision to seal off the epicenter of the novel coronavirus pneumonia outbreak was announced and enforced.
Like most of the 9 million people in Wuhan at the time, Ye found out about the lockdown when he woke in the morning because the decision was announced at 2 am. Starting at 10 am that day, services at the city's airport, railway station, ferry ports and long-distance bus stations were suspended. Later, highway entrances and exits were sealed off.
Leading infectious disease expert Zhong Nanshan confirmed on Jan 20 that there was a risk of person-to-person transmission from the virus. However, Ye, deputy head of the Hubei Statistics Bureau, said many locals complained about the sudden decision to introduce the lockdown because they thought the epidemic was not serious enough for such a dramatic measure.
By midnight on Tuesday, of the 80,270 cases in China, 49,540 were from Wuhan. Of the 2,981 deaths, 2,282 were from the city, according to the National Health Commission.
Early cases of infection identified in Wuhan are believed to have acquired infection from a zoonotic source-a disease that can be spread from animals to humans-as many patients had visited or were working at the Huanan Seafood Wholesale Market. As of Feb 25, the animal source had still to be identified.
The central government has made it clear that without containing the epidemic in Wuhan and Hubei, it cannot win the war against the virus.