US' abomination of Huawei pathological: China Daily editorial
Share - WeChat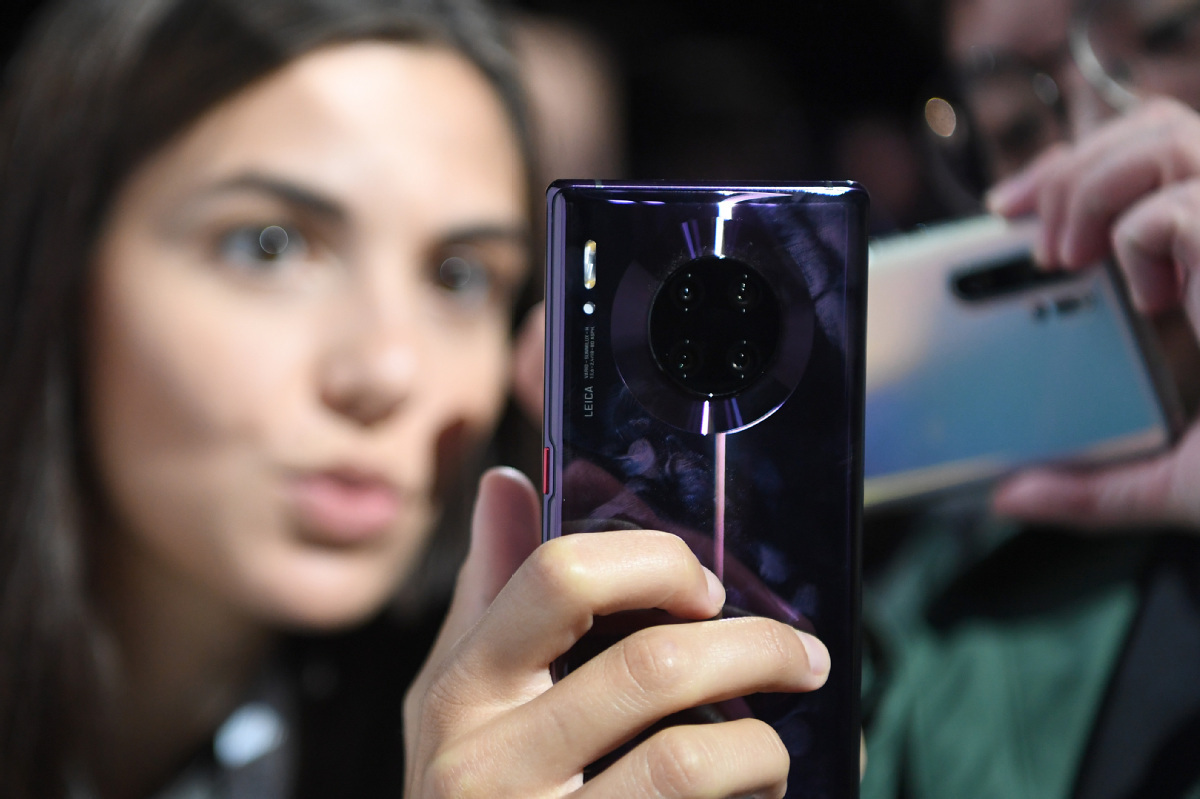 Despite the pressure applied by the United States administration — including a last-minute dash to London by a special delegation led by Deputy National Security Advisor Matt Pottinger with a dossier full of supposedly fresh evidence of the risks posed by the Chinese telecom company — the United Kingdom government made the decision in January to allow Huawei to participate in the construction of the country's 5G network, although its involvement is restricted to non-core parts.
Since making that decision, the UK government has come under mounting pressure from both home and abroad to reverse course. On Tuesday, in an appeal based more on blind wishing than sound provisions — and one brazenly hypocritical given the well-documented backdoor eavesdropping activities of US spy agencies — 20 US Republican and Democratic senators jointly urged UK lawmakers to reconsider their government's decision on Huawei, citing so-called significant security, privacy and economic threats from the Chinese company.
UK Prime Minister Boris Johnson was also bracing for pressure from some UK MPs who were urging him to pedal back his decision on permitting Huawei to supply equipment to more than one-third of the UK's 5G network.
On top of this, showing the ill wind from the US will pick up whatever it can for its purposes, it is expected that the US administration will try to make a transatlantic trade deal dependent on the UK toeing its line on Huawei.
When the UK government made its decision in January, it showed its open-mindedness and determination to make independent choices in line with the country's national interests, rather than blindly doing the bidding of anxiety-ridden Washington. Johnson's government, although desperate to reach a trade deal with the US, should not concede to the US administration's coercion. Its decision to allow Huawei a role in the UK's 5G network best serves the interests of the UK, and it has every reason to uphold that decision despite the opposition it has encountered.
Huawei has been operating in the UK for many years with a total investment surpassing 2 billion pounds, providing more than 10,000 local jobs. It has established a joint research center there too and is active in performing its corporate social responsibilities.
Huawei's participation in the UK's 5G rollout will not only help bolster the overall cooperation between China and the UK in science and technology, it will also demonstrate that post-Brexit, the UK will provide an open, fair and nondiscriminatory business environment for Chinese companies, which is crucial for Chinese businesses to maintain confidence in investing in the UK.
Washington on its part should stop trying to attach infamy and danger to Huawei, for it is carrying its unfounded complaints and accusations to such lengths that it now seems to be a prisoner of its own paranoia, unable to talk about anything else.
Most Viewed in 24 Hours
China Views