Virus won't be a game changer for business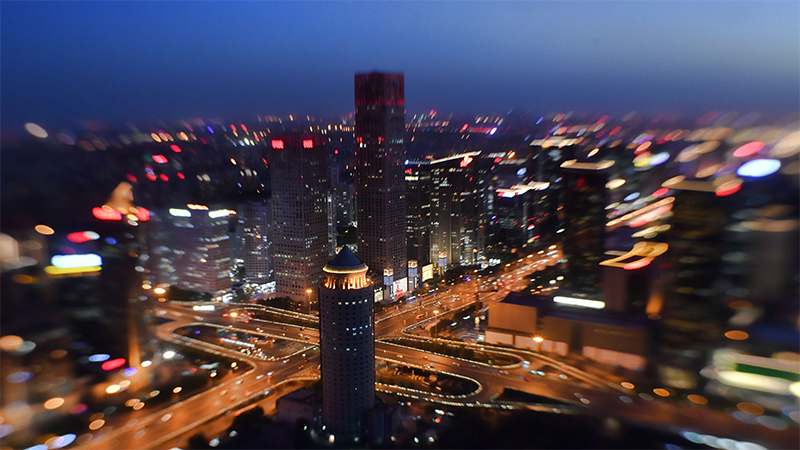 China's province of Shandong oversaw the signing of 66 foreign investment deals worth a total of $14 billion on Feb 26.
The deals, sealed via video link due to the impact of the coronavirus outbreak, involved investors from a number of countries, including the United States, Germany, Japan, Singapore, the Republic of Korea and France. They focused on the manufacturing, high-end chemicals, renewable energy and new materials sectors.
The news comes amid US mainstream media reports using the impact of COVID-19 to make the case that China is no longer a reliable destination for foreign investment or business, and pushing the idea that the US and others should ignore the Chinese market by focusing on alternative countries.
However, these claims are deeply out of touch. The idea that China, the world's second-largest economy and largest consumer market, is simply going to "go away" and somehow no longer be relevant to business is a wishful fantasy.
The country's well-established infrastructure base and logistical advantages, market potential and affordability continue to be prevailing factors in the choice of destination, which cannot be replicated by others.
The news of a slew of investments in Shandong is a reminder that temporary setbacks such as COVID-19 are not game changers for business, and China's role as a hub of foreign investment is here to stay.
China's GDP at the beginning of 2020 stood at $14.14 trillion, which is now just shy of 20 percent of the world's total. Its population of 1.4 billion constitutes 18 percent of the global population, making it the world's largest single consumer market.
With China's economy continuing to grow, this delivers nearly unlimited potential for businesses to gain the opportunity to far exceed their own markets in the West.
Many American critics assume that businesses are in China only for the US or other countries, and fail to acknowledge how China's own markets provide an indispensable boon to a variety of sec-tors, including energy, finance, aviation, technology, luxury goods, agriculture and automobiles.
The idea that China can be removed from the equation is nonsense. The global economy is more interdependent and interconnected than ever.
On the export front, the country's highly integrated, efficient and interconnected supply chains, buttressed by massive domestic consumer demand and a large labor force, give it maximum logistical capability and affordability in exports, which is difficult for other countries to replicate.
Yet there is this idea in the US that every crisis provides an opportunity for US businesses to get out of China.
But if you were a business, why would you want to get out of China? Why would a short-term disruption to your supply chain lead you to cut off a highly integrated network to such a huge market? Do other less-developed markets offer the same gains as China? They might offer future opportunities, but they can never have China's advantages.
China's markets and importance to the world economy aren't going to go away. The Shandong deals also reveal how China's expanded scope for foreign investment and its opening-up measures are working to accelerate this trend.
As a whole, expanded global business integration that involves China is an irreversible process. One cannot simply take out 20 percent of the global economy and pretend it doesn't exist. Thus, the scope of foreign direct investment in China will continue to broaden and hasten.
The author is a British political analyst and writer.The views do not necessarily reflect those of China Daily.