Students quick to embrace e-learning
Share - WeChat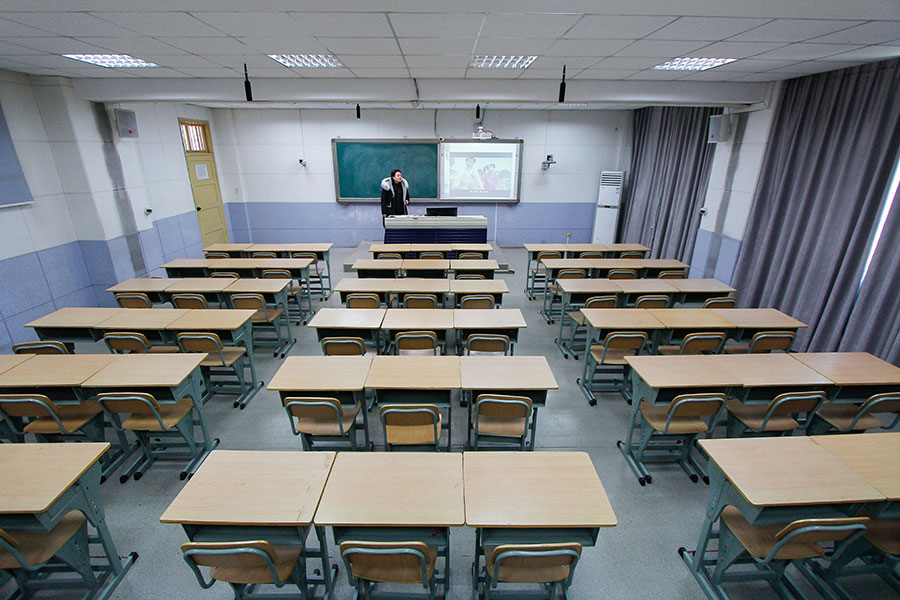 Millions educated at home as spring semester delayed
Rising before 7 am to see if every student in her class has registered their attendance online, Qin Mei starts her school day at home on her laptop and smartphone.
At 7:20 am, she has to call those who have not registered, to prepare them for their day's studies in cyberspace.
Forty minutes later, the 30-year-old math teacher begins livestreaming her lesson.
"It usually takes me four or five hours to prepare for the 40-minute class," Qin said, adding that she is still struggling with the new skills needed for online courses, such as speaking naturally in front of a camera and creating a PowerPoint presentation on analytical geometry.
In less than four months' time, her students at Zhongshan No 2 High School in Guangdong province are due to take the national college entrance examination. The gaokao, as it is called, determines which universities they can attend and could even have lifelong consequences for their employment prospects. "Every minute counts for the 12th-graders, who will take the most important exam in their lives," Qin said.
The ongoing novel coronavirus pneumonia outbreak poses a particular challenge for all 12th-graders nationwide, whose numbers are estimated to exceed 10 million this year.
While some major exams will be rescheduled due to the outbreak, Wang Hui, a Ministry of Education official, said at a recent news conference that the education authorities will carefully arrange work related to the gaokao, which is traditionally taken in June, to determine whether it should be postponed.
To help contain the epidemic, the ministry announced on Jan 27 that schools should delay the opening of the spring semester until further notice. It also called for "nonstop teaching and learning" and encouraged various online education methods.
Shortly after the announcement, Qin's classroom moved online, and she now works from 7 am to midnight.
"At around 11 pm, my colleagues and I usually conclude the livestreaming and discuss the courses for the next day," Qin said.