Live-action 'Mulan' release delayed in South Korea and Japan due to COVID-19
Share - WeChat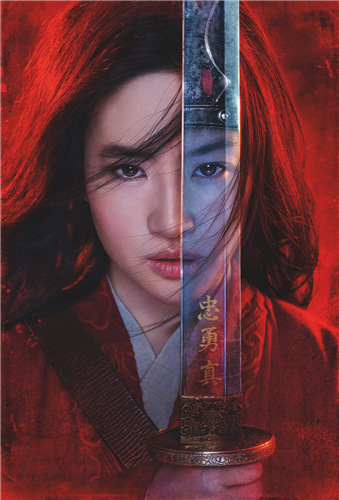 Disney's live-action movie "Mulan" delayed its release in South Korea and Japan on Monday because of the COVID-19 outbreak in the two countries.
The movie, originally set to release in March in South Korea, was canceled without a new release date announced, South Korean media reported.
The move came after a series of other highly anticipated movies were also delayed, including the black-and-white film of this year's Oscar Best Picture winner "Parasite," thriller "Call," and Pixar's animation "Onward."
Later in the day, Walt Disney Animation Japan announced the postponement of the screening of "Mulan" from April 17 to May 22.
Adapted from ancient Chinese poetry, "Mulan" tells the story of a Chinese woman disguised as a man and fought in the battlefield on behalf of her old father.
Disney first introduced animation "Mulan" to audiences in 1998 as the first and only animation featuring an Asian heroine among Disney's classical animated productions.
Targeting Asian audiences, the heavyweight live-action movie invited a line of stars familiar to Chinese to play the key roles, including Crystal Liu, Gong Li and Donnie Yen.
The movie is scheduled to premiere in North America on March 27 and the release date for the Chinese mainland has not been decided yet.
Most Popular