Troubled minds soothed by sound of music
Share - WeChat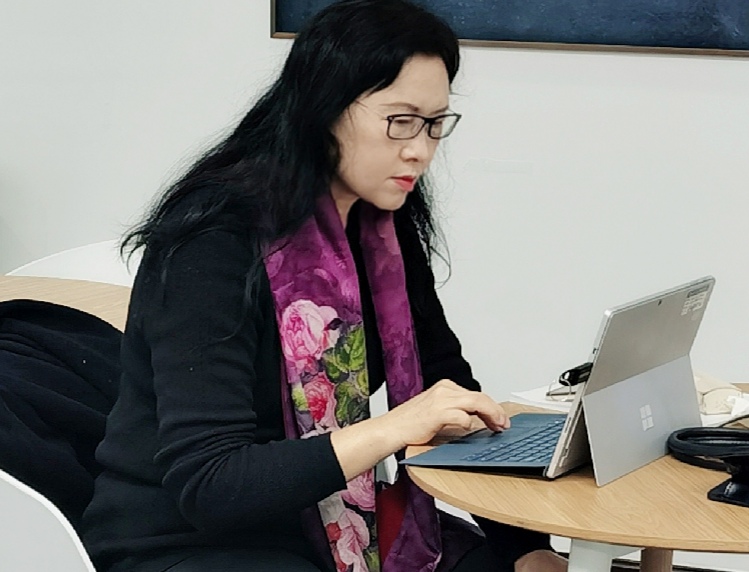 Programs ease stress in locked down cities
For most people, music has the power to communicate joy and sorrow in ways unmatched by words.
As the Danish fairy tale writer Hans Christian Andersen once said, "Where words fail, music speaks."
Amid the novel coronavirus pneumonia outbreak, soothing music and voices are bringing comfort to those in Hubei province cities where lockdowns have been imposed.
"Many emotions, such as confusion, fear, grief and anger, have been caused by the epidemic among people from all walks of life," said Wan Ying, a professor of music education at the Wuhan Conservatory of Music, located in the city at the epicenter of the outbreak.
Wan, who is also a music therapist, has teamed up with her colleagues and students at the institution to prove that music can actually ease pain.
On Feb 1, Music Therapy Radio Show, an online music program, was launched by the conservatory. The episodes have specially designed segments for mornings, afternoons and evenings to help alleviate stress, calm troubled minds and improve sleep.
Under the guidance of the show's hosts, the programs-with each segment lasting about 20 minutes-use a range of genres, including classical, folk and light music, to connect listeners emotionally with sound and make them feel better. The first program had about 7,000 views, far beyond Wan's expectations.
In addition to the conservatory's social media platforms, the programs are available on Netease Cloud Music, one of the country's major music streaming services. The shows are also used by doctors to treat infected patients at three mobile hospitals in Wuhan.
Wan said she has been told by doctors, nurses and infected patients that the music helps soothe them.
"Some doctors and nurses only have 30 minutes to take a break while working shifts at hospitals in Wuhan. They told me the programs quickly made them feel relaxed and less anxious," Wan said.
She added that one listener in Beijing posted on a social media platform for the program that the music makes her forget the stress caused by the outbreak.
Since 2003, Wan, 56, has been learning from renowned music therapist Gao Tian. Obtaining a master's in psychology from Central China Normal University in 2008, Wan furthered her studies of music therapy and education at State University of New York in the United States in 2011 and 2012.
After returning to Wuhan in 2012, Wan, who was born and raised in the city, co-launched a music therapy major at the Conservatory, which was established in 1953 and is one of the nine major such institutions in China.
With the outbreak delaying the start of the spring semester, the Conservatory, which has attracted thousands of student applicants, has had to reschedule its tuition plans like many other academic institutions. On Feb 24, it opened online courses for students.
Wan said that for nine years, students and teachers at the conservatory have been providing music therapy programs to people with disabilities and children with special needs. In addition to offering free music therapy to the public, the students and teachers at the Conservatory can also receive such treatment from students majoring in the subject.