Love wins out despite lockdowns, quarantine
Share - WeChat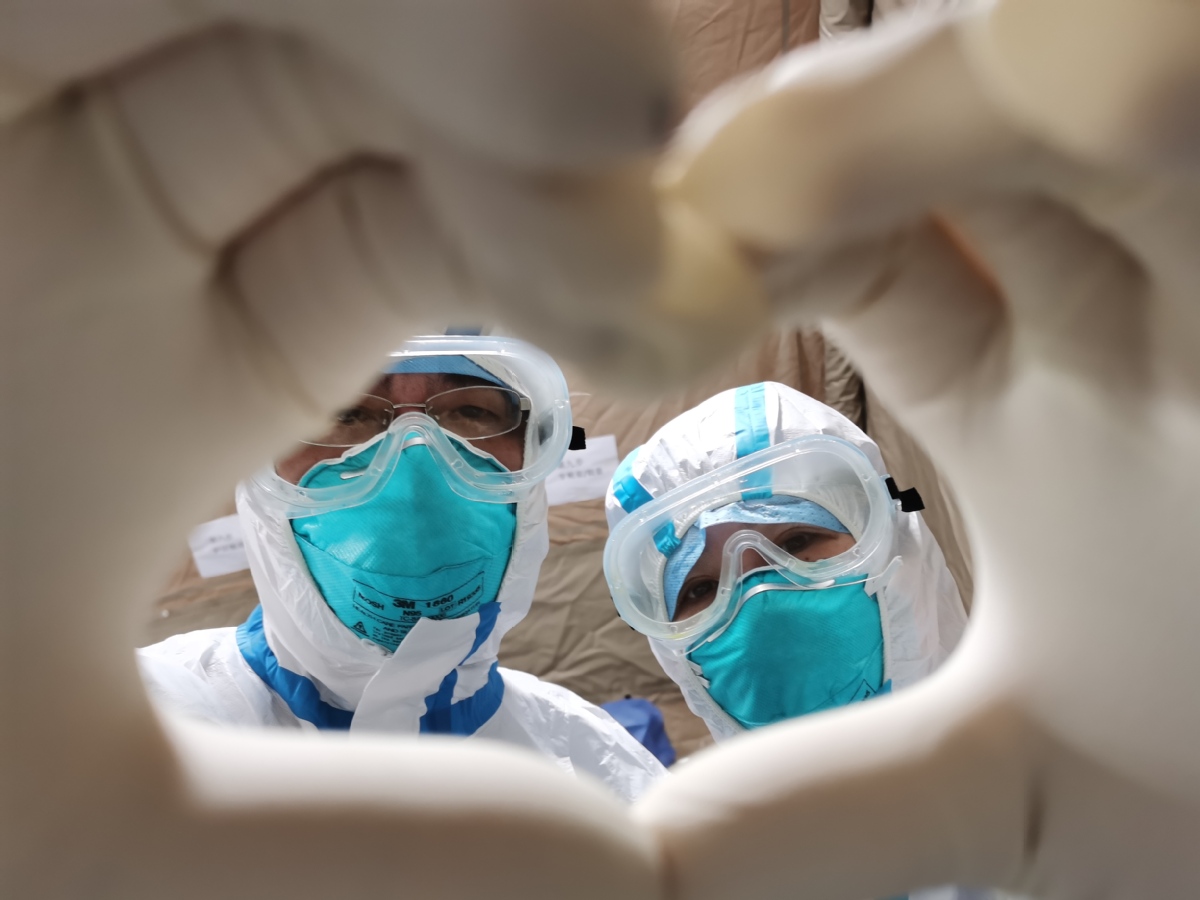 Battle against the disease is proving to be a testing time for lovers. Zhao Yimeng reports.
Editor's note: Couples kept apart by the coronavirus outbreak are finding creative ways of expressing their love, but while some relationships have become stronger, others have shattered under the strain of separation.
Feb 14 saw an unusual Valentine's Day for Ji Tian and Zhang Junjie, who were in quarantine in Xiangyang, Hubei province, because of a lockdown introduced to contain the coronavirus outbreak.
"In 2014, we spent our first Valentine's Day watching a movie at a nearby cinema (in Xiangyang). I remember that it was Beijing Love Story. This year, though, we were stuck in the house, even though the cinema is just a kilometer away," Ji said, sounding disappointed.
On Jan 21, Zhang left his home in Shanghai and traveled to Wuhan, Hubei, where Ji works. The next day, the couple took a high-speed train to Xiangyang, their hometown.
They left Wuhan, the epicenter of the outbreak, a day before a lockdown aimed at slowing the spread of the disease came into effect
"The reunion was supposed to be a joyous occasion after two months' separation, but we were surrounded by fear because the station we set off from is just 500 meters from the seafood market where the virus assumingly originated," Ji said.
During 14 days in quarantine at home in Xiangyang, the couple kept a close check for any symptoms of the coronavirus.
In his novel Love in the Time of Cholera, Nobel laureate Gabriel Garcia Marquez wrote, "It was the time when they loved each other best, without hurry or excess, when both were most conscious of and grateful for their incredible victories over adversity."
Well, love in the time of the coronavirus is also complicated, as loved ones are marooned and families separated. Irrespective of whether people are regular citizens or medical workers fighting on the front line, they are being kept apart by a disease that has claimed 2,873 lives and infected 79,968 people on the Chinese mainland.
Despite the heartbreaking moments of separation, true love is still being proved every day by couples who are either fighting the virus together or struggling to maintain long-distance romances.
Ji and Zhang didn't show any symptoms, thanks to the strict protective measures they took on the journey to Xiangyang, such as wearing face masks throughout the entire trip. While they are no longer in quarantine, the city is still under lockdown, so they are treasuring every moment together and living a simple home life.