Developing a vaccine will require teamwork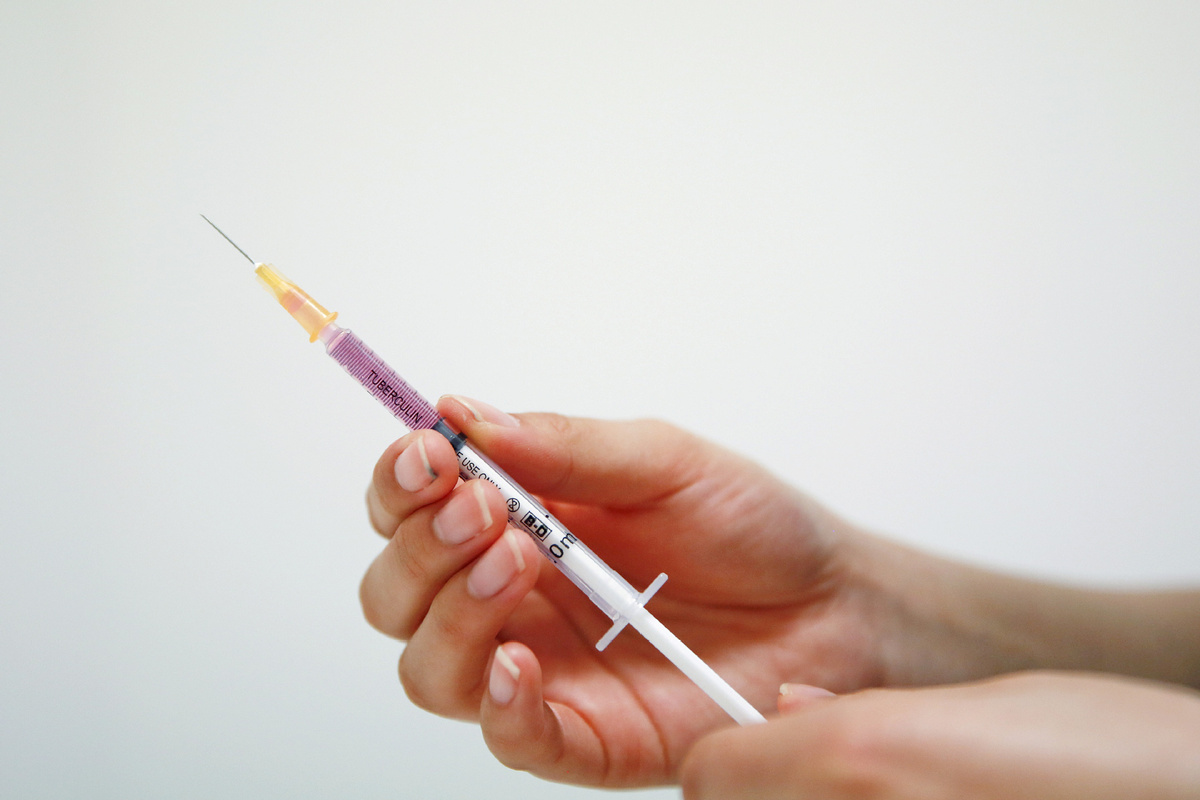 Since novel coronavirus pneumonia was first confirmed in January, scientists in China, Australia, Europe and the United States have been working tirelessly to develop a vaccine.
Many government-run and privately funded research laboratories around the world are working with their Chinese counterparts in a display of collaboration that transcends politics.
This has shown that working together for the greater good brings people and nations closer together.
Tedros Adhanom Ghebreyesus, the director-general of the World Health Organization, recently congratulated China for the speed with which it identified the virus, sequenced its genome and shared those findings with global public health experts.
He called on the international community to work together to find a vaccine.
Ian Mackay, a leading virologist with the University of Queensland, said recently the speed with which China shared its knowledge and sequence of the virus was "frankly, overwhelming".
The full ribonucleic acid sequence of the virus is vital in the development of a vaccine. RNA is used in key metabolic processes for all steps of protein synthesis in living cells, and it carries the genetic information of many viruses.
The information helped scientists determine where the virus probably came from, how it might mutate as the outbreak develops, and how to protect people from it.
With technological advances and greater commitment from governments around the world to fund research on emerging diseases, research facilities were able to spring into action quickly.
Finding a vaccine for something like novel coronavirus pneumonia is not easy, but there have been several encouraging announcements recently.
On Feb 21, China's vice-minister of science and technology, Xu Nanping, said clinical trials of a vaccine could begin as early as April.
At the University of Queensland, researchers began working on a vaccine days after China released the RNA sequence in January. The results have been impressive to date, and animal testing could begin in days, with testing on humans by the middle of the year.
In the US, it is a similar story. The National Institute of Allergy and Infectious Diseases said on Feb 25 that the testing of a potential vaccine could begin in six weeks.
Scientists from Harvard University have teamed up with the Guangzhou Institute of Respiratory Disease to work on finding a vaccine. GlaxoSmithKline is working in collaboration with China's Clover Biopharmaceuticals to test a protein-based vaccine.
It could be months before a vaccine is fully tested and approved. Much will depend on how the international community works together. As scientists themselves admit, no single institution has the capacity or facilities to develop a vaccine by itself. It takes a great deal of cooperation and data sharing.
The best efforts of health authorities and scientists around the world, meanwhile, have not stopped the proliferation of misinformation about the virus.
A group of 27 prominent public health scientists from outside China published a letter on Feb 19 in the Lancet, a leading medical journal, condemning the flood of misinformation circulating globally about the virus.
Peter Daszak, president of Eco-Health Alliance, an NGO and co-signatory of the statement, has collaborated with researchers in Wuhan.
"We have a choice whether to stand up and support colleagues who are being attacked and threatened daily by conspiracy theorists or to just turn a blind eye," he said. "I'm really proud that people from nine countries are able to rapidly come to their defense and show solidarity with people who are, after all, dealing with horrific conditions in an outbreak."
This not only highlights the difficulties that Chinese scientists and health workers face in fighting the epidemic, but also shows how closely scientists collaborate on issues that have an impact on public health.
A virus knows no territorial boundaries. But it is not immune to science, especially science that is collaborative, in which great minds work together for the common good of all people.
The writer is a China Daily correspondent based in Sydney.