China sales forecast slashed for 2020 amid virus concern
Share - WeChat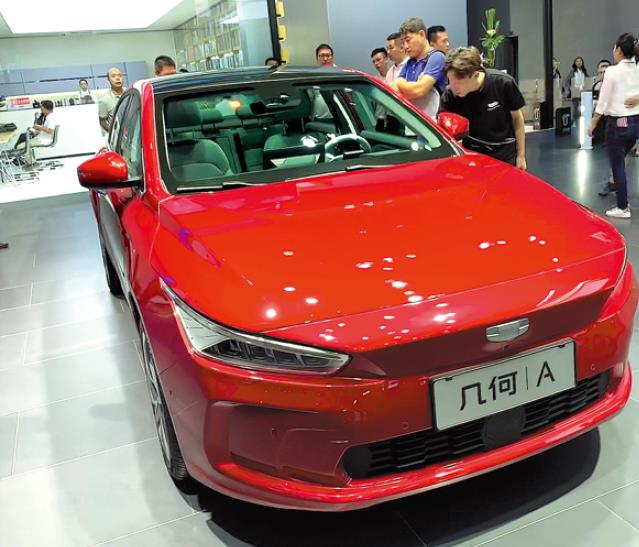 China's vehicle sales forecast for 2020 was cut by credit ratings agency Moody's last week, as the coronavirus outbreak continues to reduce demand and disrupt automotive supply chains.
Moody's said on Wednesday that car sales in China will fall 2.9 percent this year, whereas previously it predicted 1 percent growth.
Before the coronavirus outbreak in December, the China Association of Automobile Manufacturers estimated that sales in the country were likely to fall 2 percent to 25.31 million in 2020, which will mark a third straight year of decline.
An official at the CAAM said China's auto sales will continue to show negative growth or remain flat in the next two years, but are expected to grow from 2022 onwards and perhaps even see a 4 percent increase from 2023-25.
According to the latest statistics from the CAAM, carmakers delivered 1.94 million vehicles in January, 27 percent less than in December.
The association also warned it expects significant declines in China's automotive production and sales levels in February due to the coronavirus outbreak.
The epicenter of the epidemic Hubei province is responsible for around 9 percent of China's car manufacturing. So far, carmakers in the province have postponed all production.
LMC Automotive Consulting Co said containment measures in various countries, including quarantines, travel restrictions as well disruptions to production and transportation could hurt economic growth and cut into confidence.
The risk of a recession could be quite damaging especially in markets for expensive durable goods such as cars, LMC said.
To counteract the negative effects of the coronavirus outbreak on the auto industry, the Ministry of Commerce said last month that China is considering a slew of measures to boost car sales, including encouraging local authorities to stimulate sales of new energy vehicles, offering a larger quota of license plates and favorable trade-in policies.
The Moody's report also said that global vehicle sales will decline 2.5 percent in 2020, narrowing from a 4.6 percent drop in 2019, but worsening from the 0.9 percent decline that it had previously projected for this year.
"Our outlook on the auto manufacturing sector remains negative and we expect global sales to rebound only modestly in 2021 with growth of 1.5 percent," Moody's said in the report. Car sales in the United States will remain weak, while Western European car sales will decline in 2020 after stronger-than-expected demand at the end of 2019, according to Moody's.