Apps, counseling, data analytics, consultations brighten e-fight
Share - WeChat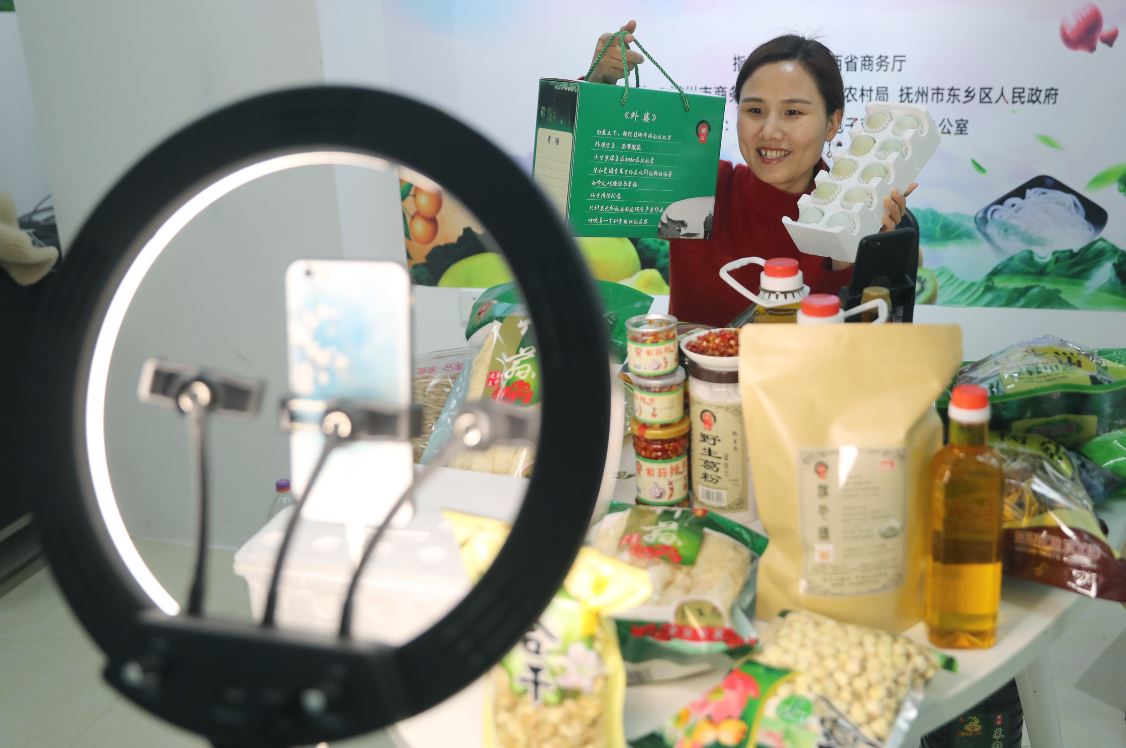 Apart from cash donations and direct technology support, Chinese internet companies have embarked on "soft approaches" in their fight against the novel coronavirus outbreak.
Social commerce site Red, which houses an active online community on lifestyle sharing, has launched a free psychological counseling service since Feb 10 for patients as well as medical staff involved in treating them, and ordinary citizens traumatized by the outbreak.
Turning the tightly-knit social fabric into mental comfort, Red said it has called on over 1,000 counselors from five psychological consultation organizations to join the philanthropical cause.
To enjoy the service, Red users just need to search key words "Psychological Assistance" or "Warmhearted Action", and make a reservation accordingly.
In the lead-up to the service, the platform also launched several livestreaming sessions, inviting mental health specialists to give online lectures to viewers on subjects like stress-relieving techniques.
"Psychological intervention amid major outbreaks or crisis is critical for the well-being of both individuals and the society," said Xiao Jinsong, who heads the psychological counselor association in Hubei province, the epicenter of the contagion.
Tencent Holdings Ltd has roped in programmers across China to develop bespoke mobile services in the fight against the virus. It supports technology experts developing relevant mini-programs embedded in the WeChat ecosystem, an app that boasts over 1.1 billion users and satisfies literally every everyday need.
So far, 130 candidate companies have been selected, whose product designs included building surveillance, purchase of daily goods, outbreak tracking and the provision of epidemic-prevention goods, Tencent said, adding that 84 programs have already been put to use.
To facilitate the imminent rollout of the mini-programs, the company has promised to offer these firms startup capital, access to cloud services, as well as dedicated personnel for design and promotion of these apps.
Farmers were perhaps among the most severely affected group as orders plummeted and agricultural produce failed to get through due to the epidemic and subsequent traffic restrictions. E-commerce platforms have lent a helping hand by channeling traffic to virtual stores run by farmers and marketing their offerings with extra strength.
Pinduoduo, which features group-buying and sells in bulk, has added a new functionality of collecting information on overstocked agricultural produces, with the hope of connecting the stockpile with its 500 million users.
It has set up a special landing page to exclusively promote local produce from 230 counties that are either most affected by the epidemic or traditionally poverty-stricken.
Taking similar strides is e-commerce giant Alibaba Group, which has invited 30 top-tier agricultural experts as freelance consultants to provide clues on overstocked produce across China and offer tailored suggestions on its marketing and sales.
Alibaba said that from Feb 6 to Feb 16, its platforms have sold 26,000 metric tons of unmarketable farm products since the plan to help farmers went online.
"By providing authentic and firsthand information on unmarketable products, we want to make full use of the data analytics of e-commerce platforms and help tap the demand in a more efficient fashion," said Zhang Xinyou, a botanist and academic who was on Alibaba's expert team.
The epidemic has unexpectedly given leading e-commerce sites an edge to enlarge their market share, thanks to their advantages in both technology and user penetration, said Jiang Nanchun, founder and chairman of Focus Media, a Chinese offline advertisement solution provider.