TCL accelerating efforts in AI, internet of things
Share - WeChat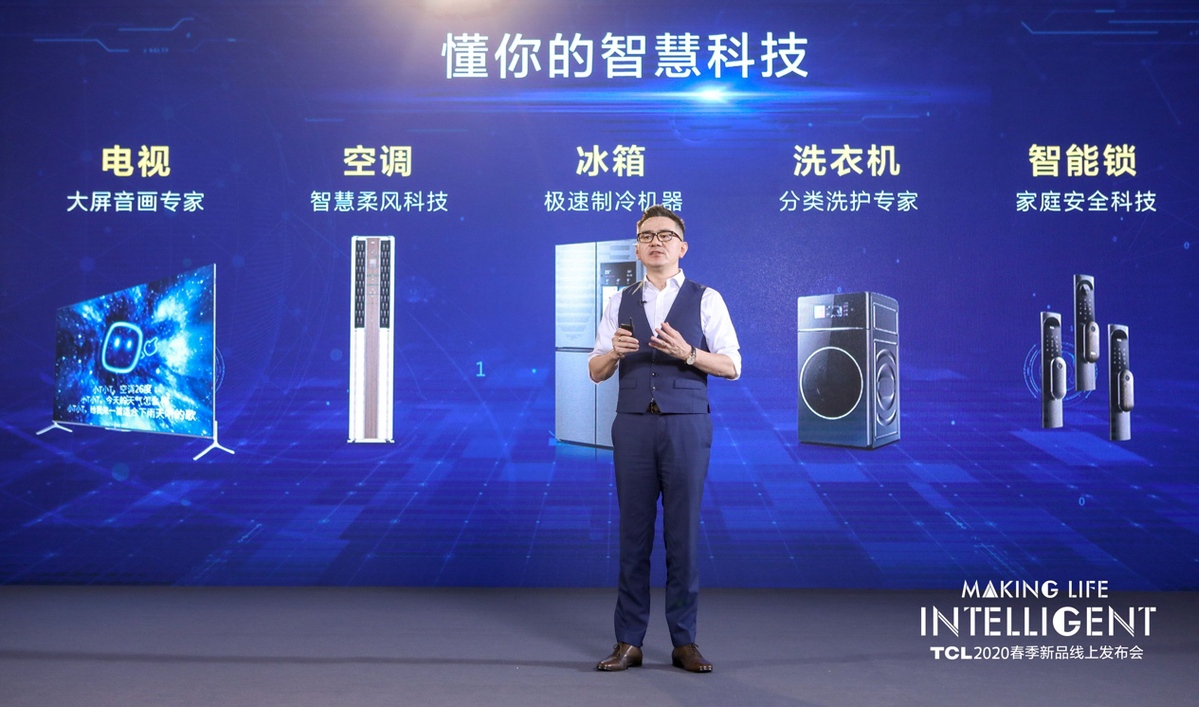 Chinese consumer electronics giant TCL is ramping up efforts in cutting-edge technologies, including artificial intelligence and internet of things, in a bid to make all intelligent home appliance products interconnected and satisfy personalized and diversified demands from consumers.
Its sales revenue from overseas markets has maintained steady growth and accounted for 55 percent of the overall revenue, said Wang Cheng, CEO of TCL Industrial Holdings Co Ltd, at an online new product launch event on Thursday.
Wang noted the cumulative sales of its televisions reached 32 million units in 2019, an increase of 12 percent year-on-year, ranking in second place around the world. Moreover, TCL is expanding its presence in overseas markets such as North America, India, Southeast Asia and South America.
TCL has beefed up its investments in display panels and technological innovation. The company unveiled for the first time a next-generation display technology called Mini-LED during the CES 2020, which delivers exceptional contrast and powerfully brilliant luminance.
It also set up a Honghu laboratory last year, which consists of more than 600 R&D employees from four technological centers worldwide, and is focused on R&D in AI, IoT and cloud services as well as the innovative application of related products.
Its flexible and foldable screens have achieved mass production, and AI-powered technologies have made breakthroughs in intelligent terminals and manufacturing, as well as commercial display sectors, which will become a new growth point for the company.
TCL has launched a series of new home appliance products, covering TVs, refrigerators, washing machines, air conditioners and intelligent locks at the event.
With the ongoing consumption upgrade in China, consumers are showing a preference for high-quality, intelligent and personalized products. Intelligent home appliances are poised to enter a period of rapid expansion.
According to market consulting company Statista, China's smart home appliances market is expected to reach 162.7 billion yuan ($23.2 billion) in 2022, with an annual compound growth rate reaching 45.3 percent.
"AI technology has been a driving force to propel the growth of the smart home appliance industry," said Liang Zhenpeng, an independent consumer electronics analyst.