Colombian classroom marks Year of Rat, cheers for China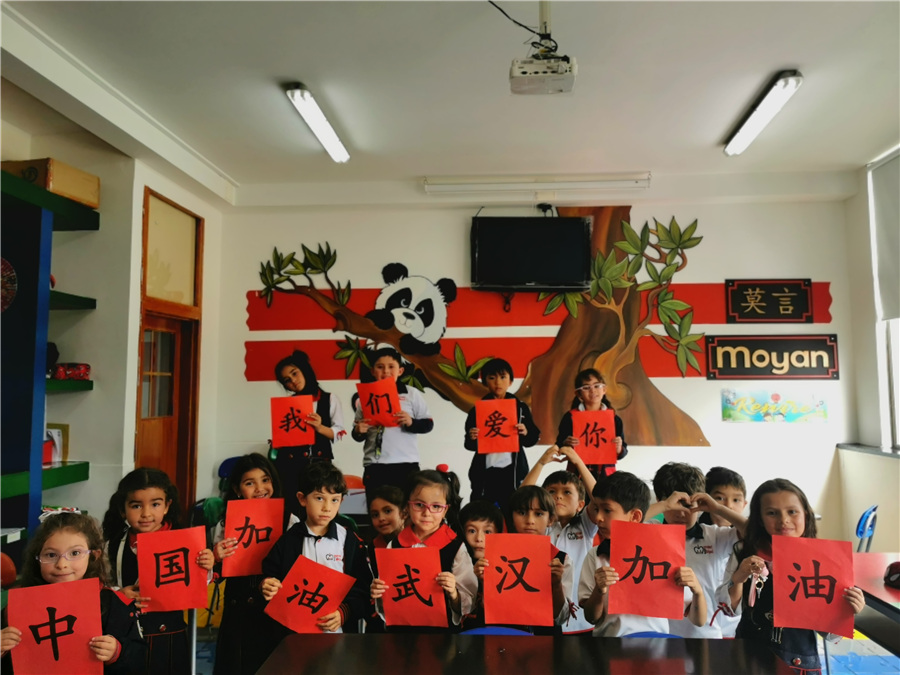 On Feb 22, the Confucius classroom at the Montessori School of Colombia in Bogota launched its annual Chinese New Year celebrations with the aim to cheer for China, which is still battling against the coronavirus epidemic.
At the event, the school's 3-year-old guzheng (Chinese zither) club staged a medley of classic Chinese songs, including Jasmine Flowers and Blue-and-white Porcelain.
The school's ninth-graders organized a huge series of fun Chinese cultural activities, including writing spring couplets, making paper-cuts and Chinese knots, and performing a tea ceremony. In addition to enjoying the music and having fun with the activities, visitors to the event sampled dumplings and spring rolls made by the school's students.