Signed exhibition area for 3rd CIIE more than half of planned
Share - WeChat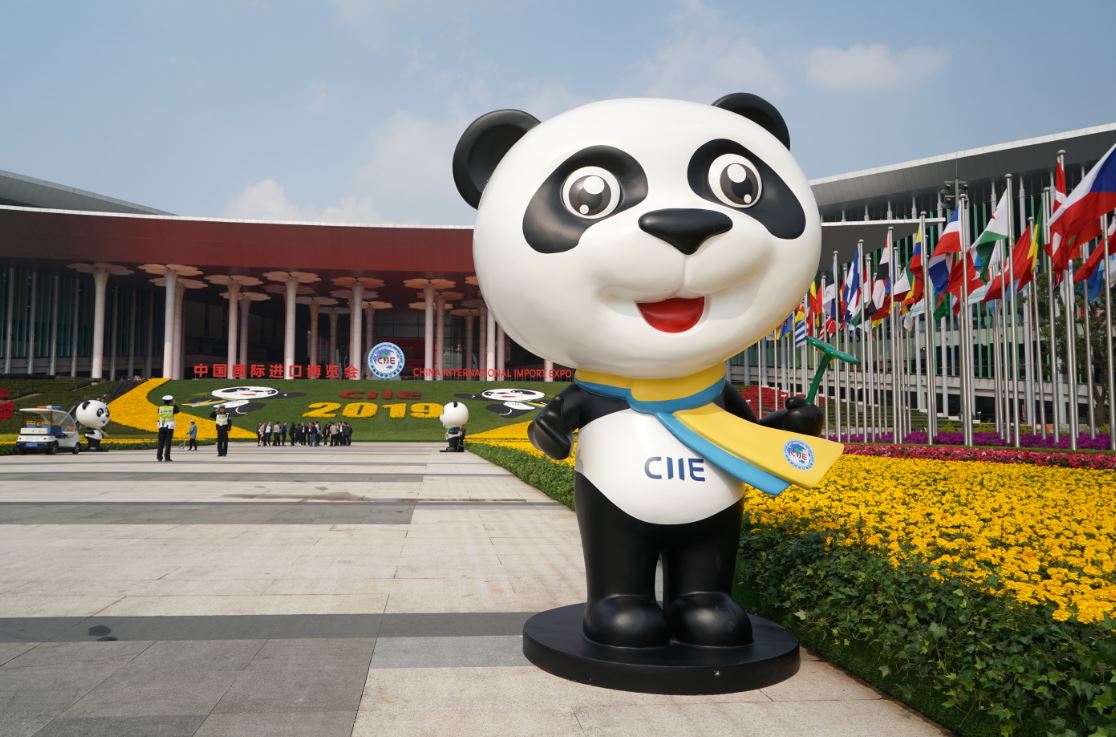 The signed exhibition area for the third China International Import Expo, or CIIE, has surpassed more than half of its planned exhibition area as of Feb 26, according to the China International Import Expo Bureau.
As Shanghai Security News reported, a number of the world's top 500 companies have registered as exhibitors for the first time, such as Michelin, Abbott, CBRE and ORIX, making total number of enrolled enterprises surpass 1,000.
Kamran Vossoughi, president of Michelin China, said they are confident of a successful CIIE, and have faith in the Chinese market, adding "China has an economy with great strength, and the CIIE is one of the most powerful 'weapons' to fuel the economy." The group plans to make sustainability the centerpiece of its exhibition in its tires, maps, hydrogen energy, high-tech materials, services and solutions.
Shan Guohong, general manager of the Takeda Pharmaceutical Company Greater China Area, said that China has been one of the foremost strategic markets. With full confidence, the company will continue to increase investments in China, and it expects to roll out 15 original new drugs in the Chinese market over the next five years. The company hopes to achieve closer exchanges and cooperation with the Chinese market.
Akihiro Fukaishi, general manager of Epson China, said the company will leverage the CIIE as a platform to enhance cooperation with Chinese companies. The Chinese government has had a prompt and forceful response to the outbreak of the novel coronavirus. With swift control of the situation, the economy is on a stable track for recovery. "Epson will invest more in and expand in the Chinese market."
Against the backdrop of the novel coronavirus outbreak, cloud signing, where firms sign contracts remotely through the cloud, was praised by enrolling enterprises. It represents the "wisdom and sincerity of the organizer," said Vossoughi, as China's economy is "real gold that does not fear the test of fire."
"This new way of signing up not only guarantees smooth operations for us, but also shows us a responsible attitude from the organizer," Akihiro Fukaishi said, emphasizing Epson is strongly in favor of signing contracts online.
"This is the time in previous years when many enrolling enterprises signed up. To avoid a delay in the exhibition, we mulled employing modern online signature technology for the convenience of enrolling enterprises. What's more, we have also worked to enhance communication with enterprises via our official website, WeChat, email, telephone and video meetings, among others," said Zhou Lingyan, deputy general manager of the CIIE department of the National Exhibition and
Convention Center (Shanghai).
"So far, the outbreak of the novel coronavirus has had a limited impact on soliciting exhibitors for the enterprise and commercial exhibition of the CIIE," Zhou said.