S. Korea reports 171 new cases, postpones joint drill with US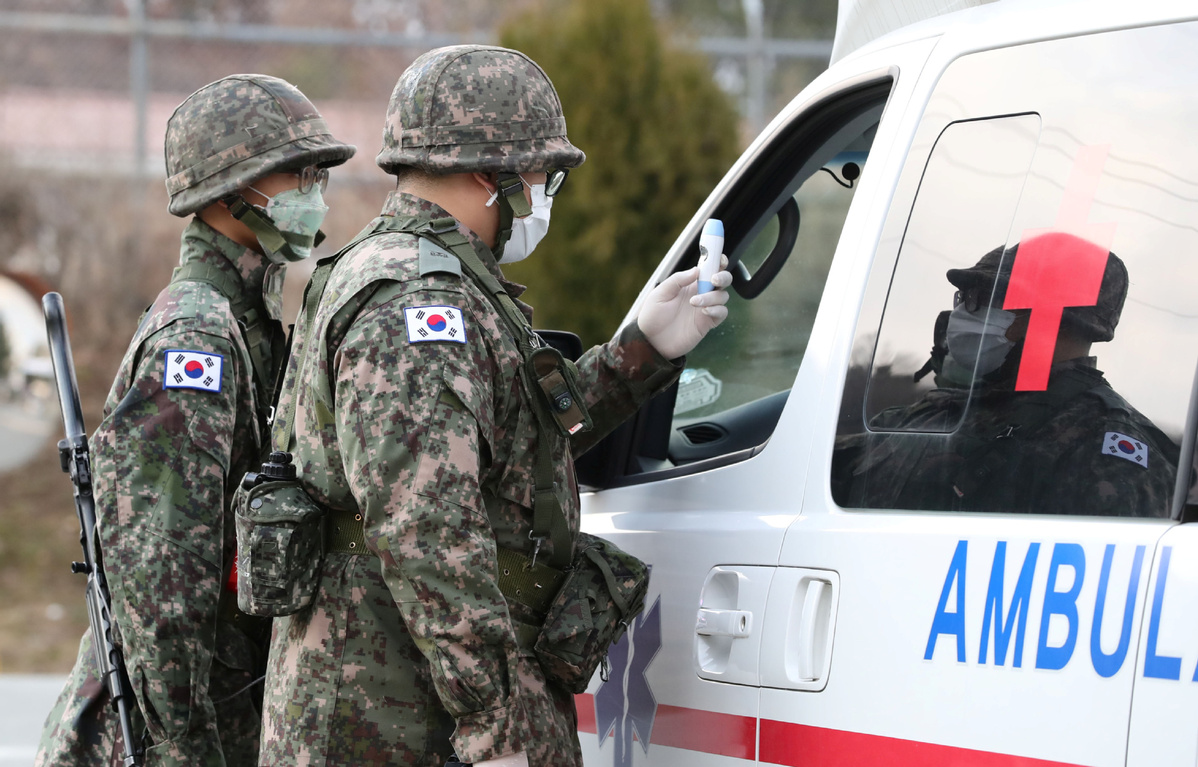 SEOUL - South Korea reported 171 new coronavirus case on Thursday afternoon, raising total to 1,766, Yonhap says citing health agency.
South Korea reported 334 additional cases of the new coronavirus on Thursday morning, the largest daily increase yet, as the US State Department issued a new travel warning for South Korea and a joint military drill was postponed.
South Korea also reported its 13th death linked to the virus.
The US State Department raised its travel advisory level for South Korea and urged citizens to "reconsider travel" to the country.
The US military reported its first case of the coronavirus on Wednesday, a 23-year-old soldier based in Camp Carroll, about 20 km (12 miles) from Daegu.
There are some 28,500 US troops stationed in South Korea.
The South Korean military has also reported at least 21 infections, and has confined most troops to their bases.
An upcoming "command post training" usually conducted by members of the two militaries' Combined Forces Command will be postponed "until further notice", according to a statement from the combined command.
The US commander in the country agreed to postpone the training after a request by South Korea's chairman of the joint chiefs of staff.
Reuters