Hurun Global Rich List 2020 unveiled
Share - WeChat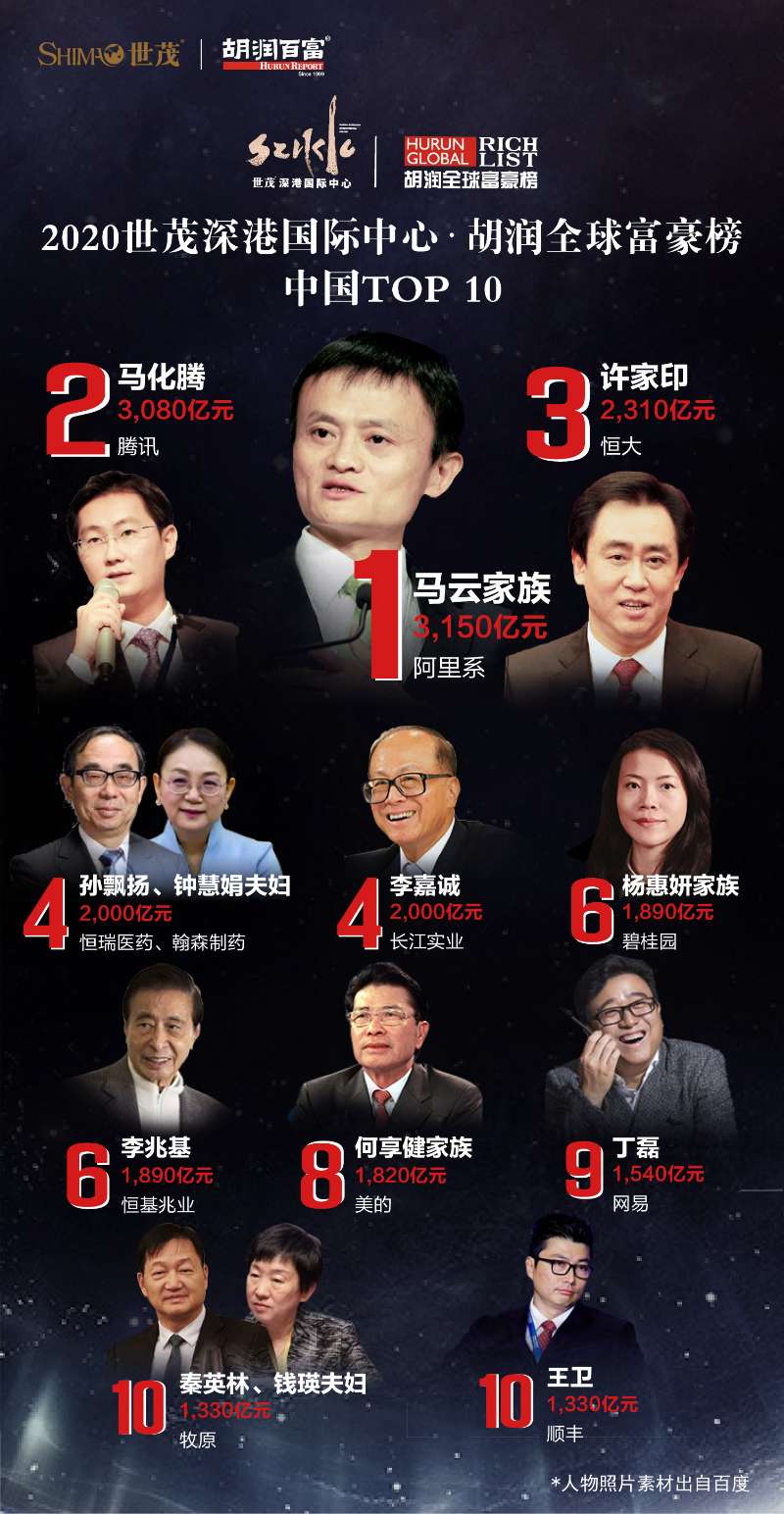 A total of 2,816 billionaires, including 346 new entrants, have made this year's Hurun Global Rich List, marking a new record high.
According to the Hurun Global Rich List 2020, which was jointly released by Shanghai-based Hurun Research Institute and Shenzhen-based Shimao Shenkong International Center on Wednesday, China is presently home to 799 billionaires, the most in the world. In second place is the United States with 626. This is followed by India, Germany and the United Kingdom, with each nation having around 100 billionaires eligible for the list.
Hurun Report Chairman and Chief Researcher Rupert Hoogewerf said that a boom in tech valuations, combined with strong stock markets across the US, India and China, have propelled the global number of billionaires to record heights.
Hoogewerf said that while the 626 billionaires in the US is a new record high, China, despite the trade tensions, saw 182 new faces – thrice the amount in the US - make the list this year.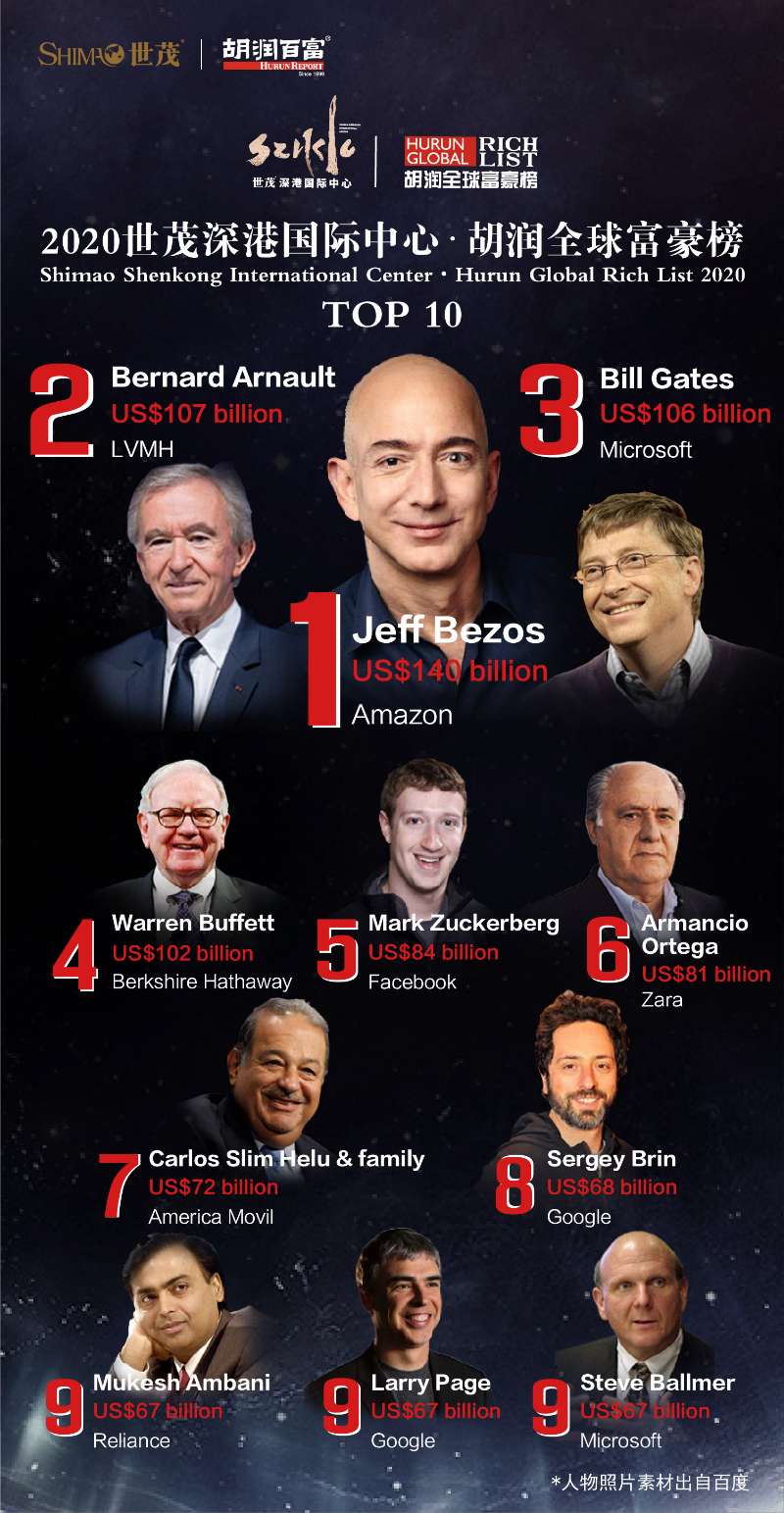 Jeff Bezos, the founder of online retail giant Amazon, was named as the world's richest man for the third year running with a personal wealth of $140 billion.
Backed by the surge of LVMH's share price, the luxury group's chief executive officer Bernard Arnault is ranked second in the list this year, up from fourth a year ago.
Business magnate and Microsoft co-founder Bill Gates is ranked third, while his long-time friend and legendary investment guru Warren Buffet is in fourth.
Meanwhile, e-commerce behemoth Alibaba's founder Jack Ma, the richest Chinese on the list with his family's wealth of $45 billion, is ranked 21st. His long-time rival Pony Ma, founder of technology leader Tencent, is in 22nd place with a personal wealth of $44 billion. Bezos' ex-wife Mackenzie Bezos also makes the rankings for the time at 22nd.
Despite the US-China trade conflict, Huawei's founder Ren Zhengfei saw his wealth increase by around 7 percent to $3 billion to take the 903rd spot this year, same as US president Donald Trump.