Steel industry set to rebound in Q2
Share - WeChat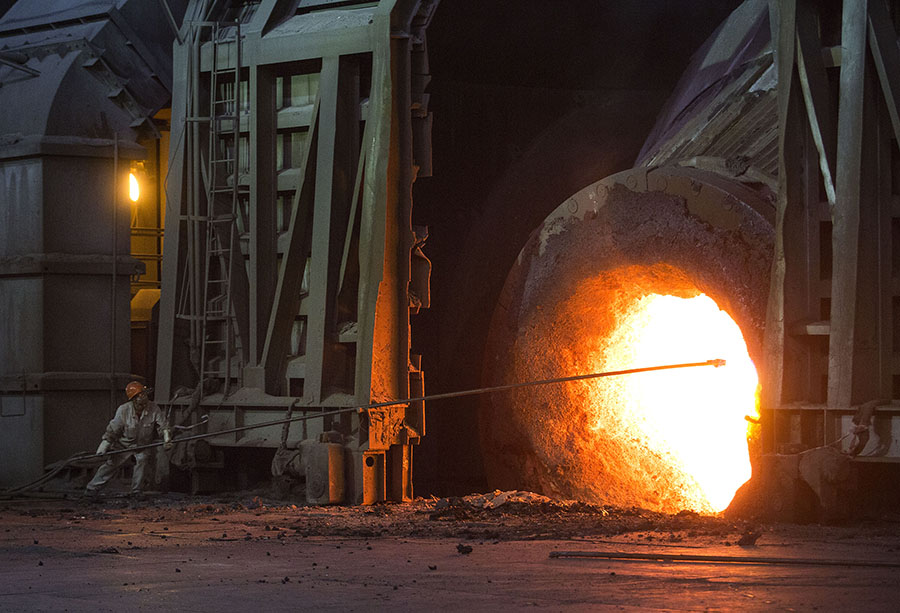 China's steel industry, which has been facing a rough time due to rising inventories and falling product prices due to the novel coronavirus outbreak, is expected to recover rapidly during the second quarter of this year, experts said.
"Many steel companies will slash output as inventories pile up, but a vigorous revival of market demand in the second quarter of this year is expected, given that the Chinese authorities have rolled out a slew of measures to stabilize economic growth and the epidemic hopefully will taper off," said Luo Tiejun, vice-chairman of the China Iron and Steel Industry Association.
The outbreak has disrupted the whole industry chain, including raw material supplies and product transportation, while crimping downstream demand due to prolonged holiday shutdown of factories. This has led to a sharp rise in the current inventories, slump in steel product prices, and a highly probable decline in first-quarter exports that will perhaps see a reverse during April and May, he said.
According to statistics provided by the CISA, steel product inventories of key steelmakers the association surveyed stood at 18.51 million metric tons by early February, up 41.7 percent from late January, and 94.2 percent from early this year.
The China steel price index, issued by the CISA, stood at 100.55 points for Feb 17 to 21, the lowest since early 2019, without an observed start of trading recovery. The figure was respectively down 1.4 points, 4.93 points and 3.31 points from the previous month, and the week before and after the Spring Festival.
As for exports, despite the completion of production of contracted products to be delivered during March, the shipments are facing uncertainties.
Luo said steel-makers' inventories are likely to grow further, because the outbreak has a higher influence on demand than production.
Exports in February are expected to drop sharply year-on-year during the quarter, he said.
However, with an increasing number of steel-makers trimming production to cope with the situation and amid steady progress in resumption of work at the downstream sectors, a steady recovery in demand is likely in the second quarter, he said, adding financial stress on steel companies will ease as prices of steel products are likely to stop falling.
He mentioned crude steel output of key enterprises was about 1.94 million tons daily earlier this month, decreasing 2.68 percent from the previous month, although increasing 3.16-percent year-on-year.
By Friday, a total of 73 blast furnaces in China have been shut down, reducing molten iron production to 210,000 tons daily.
China Baowu Steel Group, the largest steel producer in China, said it will cut 1 million tons of output in the first quarter of this year.
Chen Kexin, chief analyst of industry information provider, the Lange Steel Research Center, estimated demand for steel will increase after the epidemic, due to a highly likely V-shaped recovery in the Chinese economy, boosted by government measures such as countercyclical adjustments.
"The restoration of normal economic activities, together with a prudent monetary policy and liquidity at a reasonable and ample level, will likely lead to a strong rebound in the economy," Chen said.
"Investment in fixed assets is likely to increase, especially in infrastructure construction in sectors associated with people's livelihood, health, science and technology, environmental protection and transportation, which will certainly stimulate steel demand significantly."
However, he said the explosion in steel demand will not cause any price increase, due to the high level of existing inventories and advanced capacity.