Wildlife trade ban will protect health: China Daily editorial
Share - WeChat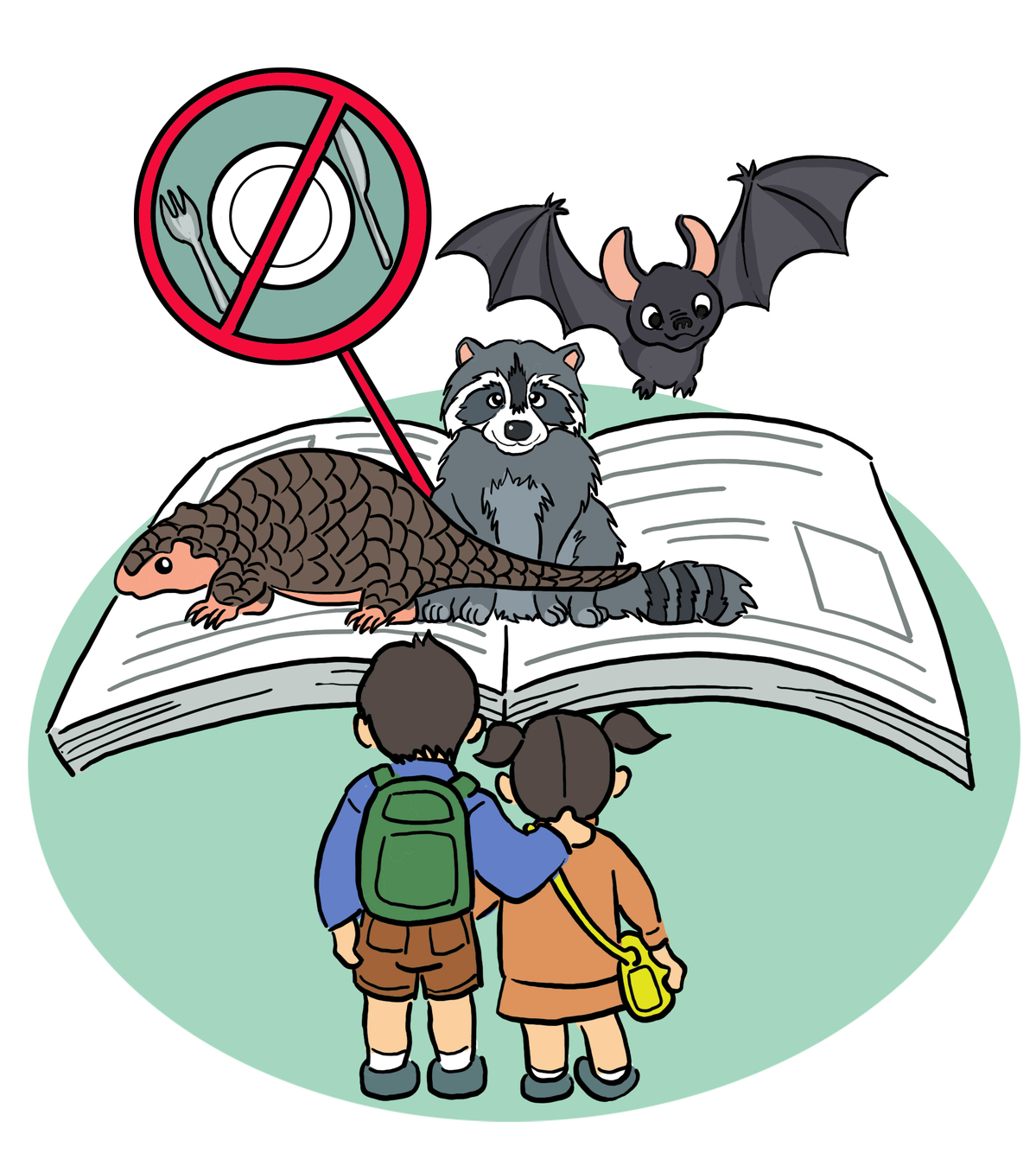 Amid the nationwide fight to contain the spread of the novel coronavirus, the Standing Committee of the 13th National People's Congress, China's top legislature, made the decision to ban the illegal trade in wildlife and eliminate the consumption of wild animals - so as to guarantee people's lives, health and safety - at a bi-monthly session on Monday.
Which has raised hopes that the existing law on wildlife protection will be amended by lawmakers in the near future to give it teeth so that the trade in wild animals will be made illegal and banned permanently.
It is worth noticing that for the first time lawmakers have elevated wildlife protection to the prominent level of ensuring public health and safety, underlining a firm resolve to defuse the threat of wild animals transmitting viruses to humans.
Scientists believe that more than 70 percent of newly emerged infectious diseases can be traced back to animals. For example, civet cats were thought to be a source for the severe acute respiratory syndrome outbreak in 2002-03, and pangolins are suspected of being the host that transmitted the novel coronavirus to humans.
Pangolins, one of the world's oldest mammal species, have seen their numbers decline by 90 percent over the past two decades in China, according to statistics from the Convention on International Trade in Endangered Species of Wild Fauna and Flora. Police seized 23 metric tons of smuggled pangolin scales, estimated to be extracted from 50,000 pangolins, in a single case they cracked in Zhejiang province in December.
The rampant wildlife trade can be attributed to loopholes in existing laws and regulations, which have yet to categorically prohibit the eating of wild animals.
This has fueled increasing demand for wild species on the dining table because of the huge profits involved. The now-shuttered Hua'nan Seafood Wholesale Market in Wuhan, which is thought to have been the source of the outbreak, reportedly advertised more than 70 kinds of wild species.
Many of the country's licensed wild animal breeding farms, established as centers for wildlife protection and research, have actually degenerated into accomplices in wildlife trading due to lax supervision and law enforcement.
The authorities temporarily banned the wildlife trade in the event of SARS outbreak 17 years ago, but the trade rebounded once the ban was relaxed. Lawmakers must see to it that the same mistake will not be committed once again, given the sufferings being inflicted on the nation by the novel coronavirus.
After all, how animals are treated has a direct bearing on the well-being of human society as well.
Most Viewed in 24 Hours
China Views