Bangladeshis, global artists express support for China
Last Friday, tens of thousands of people in the Bangladeshi capital Dhaka paid tribute to the country's language movement activists who sacrificed their lives on that day in 1952. Artists from more than 10 countries participated in the memorial event and expressed their support for the current battle in China against the novel coronavirus.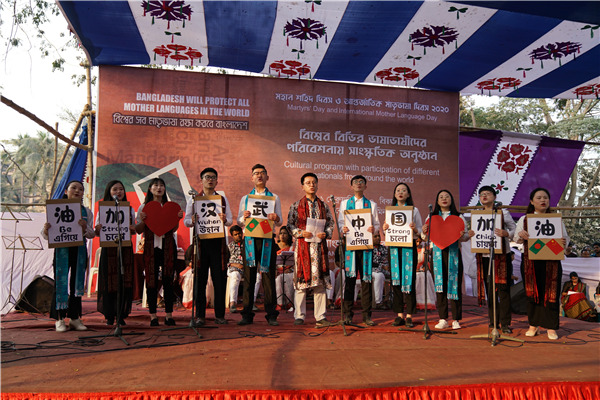 Teachers from the local Confucius Institute and Chinese Embassy in Bangladesh performed the Bengalese song Ami Bangla Gaan Gaai and Chinese song Love Will Triumph to cheer on the heroes fighting on the front lines of the nationwide battle against the outbreak.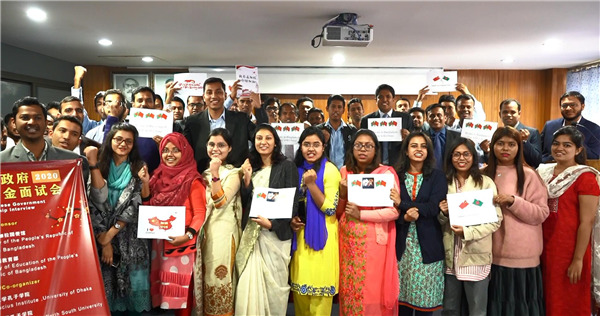 Since the beginning of 2020, Bengalis from all circles including arts, education, religion, media and sports, have voiced their support for the Chinese people. Bangladeshi Prime Minister Sheikh Hasina wrote in a letter to China the thoughts of her country's people will always be with China, and that they will overcome this challenge together.