Bosch, Human Horizons to collaborate on cloud-based battery technology
Share - WeChat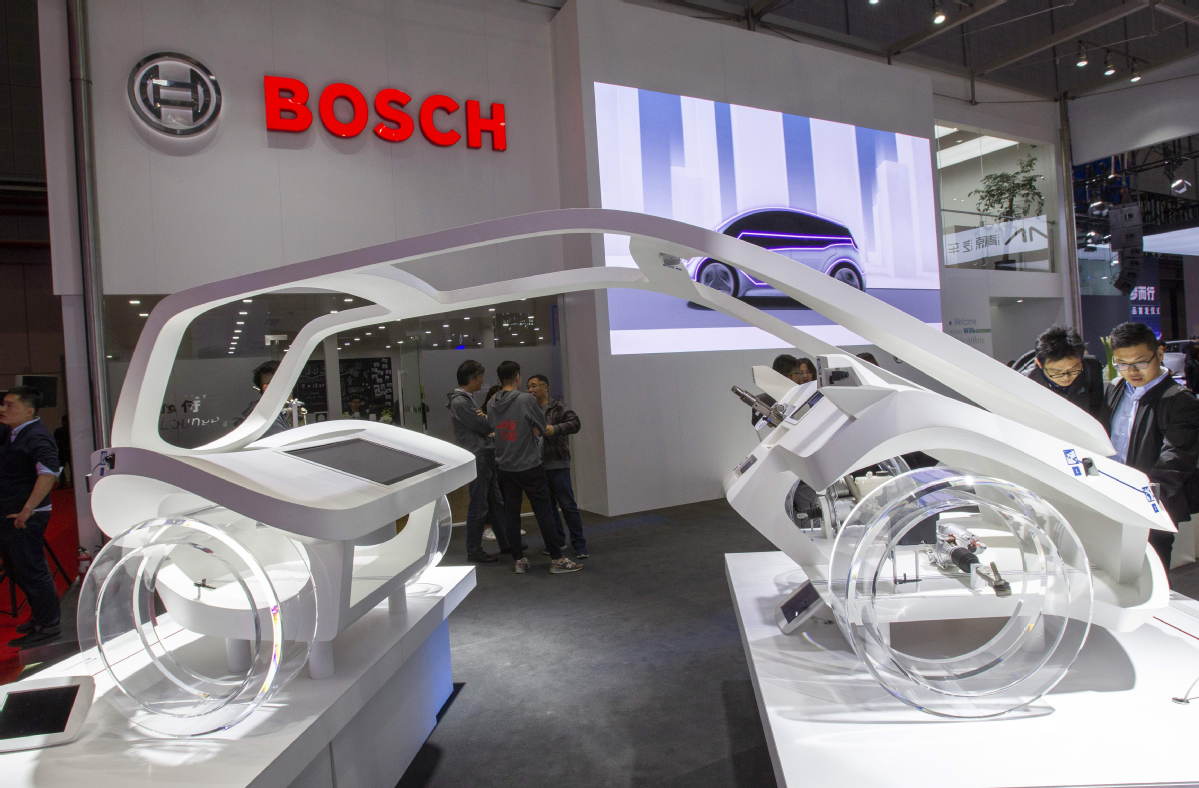 Chinese mobility technology startup Human Horizons said on Monday it has inked an agreement with German industrial giant Bosch to further cooperation on cloud-based electric vehicle battery technology.
The technology, called Battery in the Cloud, connects electric vehicle batteries with the cloud which can substantially improve their performance and service life, according to the Shanghai-based startup.
The company said the deal signed at the Bosch Connected World 2020 conference last week is the first of its kind Bosch has signed with a Chinese OEM.
Human Horizons Founder and Chairman Ding Lei said this agreement further accentuates the company's commitment to the development and production of truly smart vehicles with a secured open platform that continuously adapts through deep learning.
Mark Stanton, chief technical officer at Human Horizons, said "Battery health can define the value of the car. What we are working on with Bosch is connecting the car to the cloud, which helps us to predict any failure that may happen in the battery."
Elmar Pritsch, president of Bosch's Connected Mobility Solutions division, said "In search of partnership, I am very happy that we have already built up a strong relationship with Human Horizons because we have been collaborating for a long time."
He said in the world of mobility, connectivity will only arrive if you have partners which can make it happen, and that both sides can do even more in smart mobility apart from cooperation on Battery in the Cloud.
"We really admire the innovative work and speed how Human Horizons is bringing a new way of designing the car for the future," he said.
Founded in August 2017, Human Horizons is an innovative technology company committed to future intelligent mobility with its "3-Smart" strategy: Smart Vehicle, Smart Transportation and Smart City.